Oi pessoal, quero continuar a série de posts para ajudar a galera sobre qual summoner de cada facção escolher. LEMBRANDO QUE VOU COMPARAR AQUI SOMENTE OS SUMMONERS QUE ESTÃO DISPONÍVEIS GRATUITAMENTE PARA TODOS OS PLAYERS. Lembrando que sou um jogador novato em desenvolvimento que está atrás de explorar cada detalhe das estratégias do jogo. Por isso, se vocês têm alguma coisa a acrescentar ao post, deixa suas dicas nos comentários. Vamos lá:
Tyrus Paladium: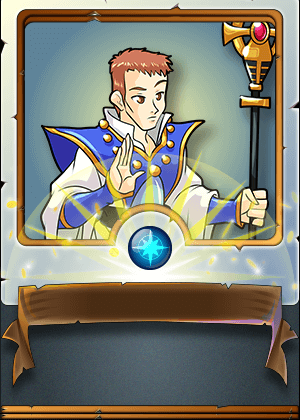 As cartas do tipo LIFE têm summoners que dão bônus defensivos, mas cada um de maneira diferente para cada tipo de situação. O Tyrus Paladium tem uma forma de conceder defesa adicionando +2 escudos e é um ótimo bônus quando temos que enfrentar as cartas de FIRE (alto poder de ataque e velocidade), DARK (cartas com alto poder de ataque) E NEUTRAL. Também é bom contra cartas EARTH, mas contra EARTH teremos provavelmente um Wizard of Eastwood, o que anula o bônus de escudo. Também cuidado com as cartas WATER já que uma estratégia com muitas cartas com ataque mágico e um Alric Stormbringer poderá acabar com suas cartas facilmente já que ataques mágicos ignoram escudos.
Mother Khala: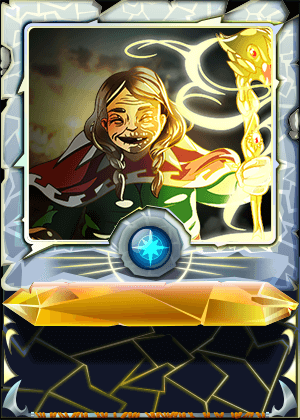 Essa carta deve ser usada nas situações em que o Tyrus Paladium tem desvantagens. Como dito no parágrafo acima, um dos problemas do Tyrus Paladium é ser completamente anulado por um Wizard of Eastwood. A Mother Khala acaba sendo uma boa alternativa nessa situação já que receberemos um bônus defensivo de +1 hp para cada monstro em vez de +2 de escudo. Outra situação que a Mother Khala leva vantagem é exatamente onde o Tyrus Paladium leva desvantagem: contra um Alric Stormbringer. +1 de hp vai ajudar nossas cartas a durar um pouco mais contra ataques mágicos.
E para vocês, qual o summoner foi mais útil durante as primeiras batalhas no jogo?
Para conferir o post 1: Qual sumonner escolher? (1/6) EARTH
Lyanna Natura ou Wizard of Eastwood, qual escolher?
https://peakd.com/hive-104178/@eldrazi/qual-sumonner-escolher-16-earth
Para começar a jogar Spliterlands acesse esse link:
https://splinterlands.com?ref=eldrazi