Eae galera!
Esta é minha participação no Concurso - Análise de batalha TOP de @Splinterlands.
A minha análise será da seguinte batalha BALD-IBIS x SZYMONKUS
Batalha encontrada na lista de TOP batalhas da Liga Prata.
.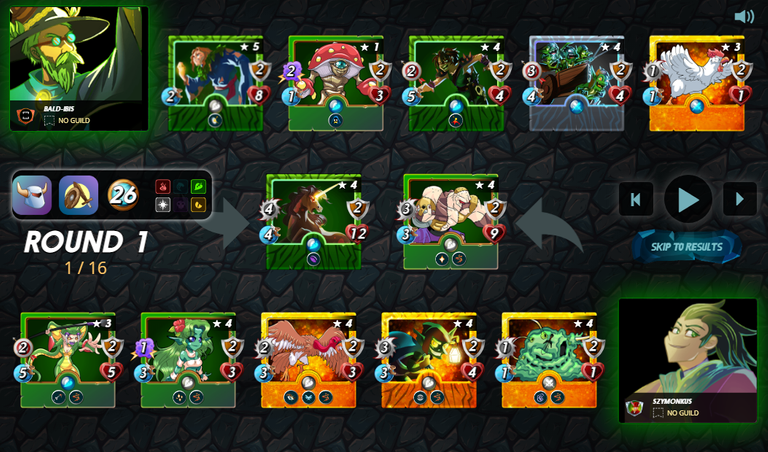 Link da BATALHA
.
Análise da TOP batalha
O Invocador Wizard of Eastwood tira a armadura ganhado pela regra do jogo, fazendo todos seus inimigos fiquem vulneráveis a ataques, beneficiando o jogador BALD-IBIS.
Como seus maiores atacantes são a distancia, a Habilidade Thorns ganho pelo invocador Mylor Crowling fica invalidado para seus monstros.
Os 2 monstros com Habilidade de curar de SZYMONKUS não foi capaz de suportar o poder de ataque inimigo.
Mesmo depois que o jogador SZYMONKUS conseguiu passar pelo Unicorn Mustang, ainda assim encontrou outra barreira o Failed Summoner com Armadura, estrategicamente bem colocado pelo jogador o BALD-IBIS. Fazendo com que perdesse tempo atacando e tomando o contra ataque violento dos ataques a distancia de BALD-IBIS concretizando sua vitória.
.
.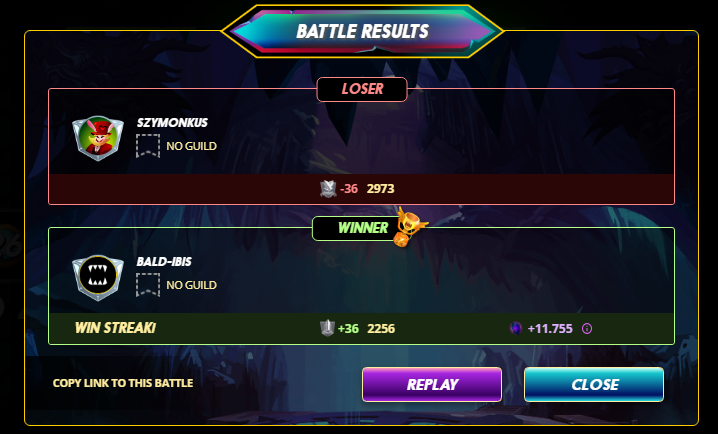 .
.
Uma boa pré análise de batalha é importante.
O Invocador Wizard of Eastwood anula a regra de ganho de Armadura para seu adversário, e se torna viável na maioria das batalhas com essa regra.
Vamos nessa aventura juntos?
Ganhe uma carta aleatória ao comprar seu Spellbook no link abaixo
Acesse Aqui: >>>Splinterlands<<<
Twiter
Instagram
Facebook