Lolz Meme Challenge #3 The Bot Army
Last week I joined Meme Challenge #2 and won second place.
I must be so funny
Come see my meme about @rentmoney and his giveaways here
I am looking forward to seeing what everyone comes up with.
I myself could only think of @edicted and his bot army.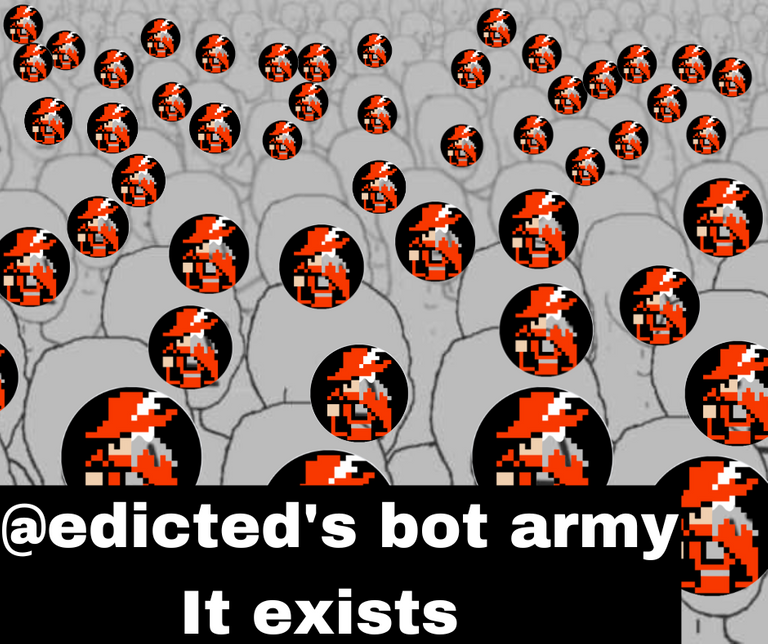 I have read about it a few times over the years and know it exists.
It is not funny that he has a bot army, but putting all the little "bot faces" on the "bot army" sure made me laugh.
The original picture is from IMGFLP and I used Canva pro to get the "faces" on the bot army.
I'm still kind of laughing at how ridiculously long this took me.
I am still working my way to 512 LOLZ tokens.
I currently have 96. Last weeks small order was filled. I stacked some more lolz because of my delegations. I of course got a bonus from my win.
I set another small buy order, and am continuing the delegations.
---
---