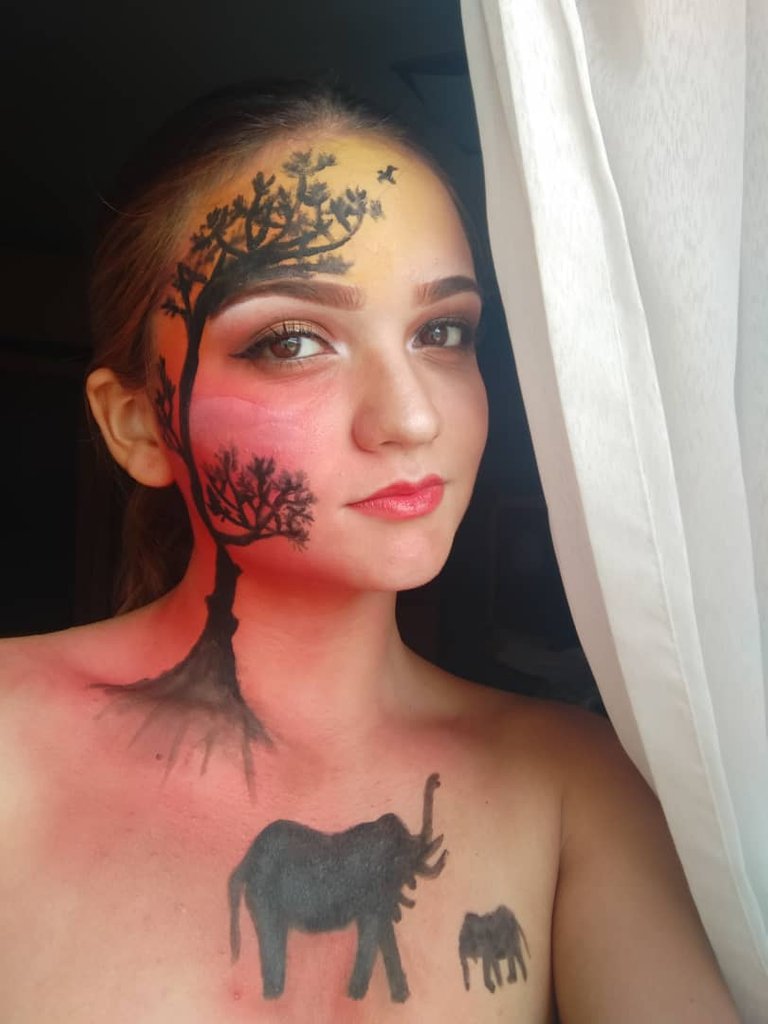 This is my entry for the challenge inspired by Landscape organized by @ambarvegas y @lucianav
Esta es mi entrada para el reto inspirado en LANDSCAPE organizada por @ambarvegas y @lucianav
Ultimately, there are thousands of magical moments at the beginning and end of the day.
With sunrise we welcome a new day, another opportunity to achieve goals and make dreams come true.
The sunset gives us the opportunity to reflect and think about the things that have been achieved and what remains pending.
Watching the sunset gives us the serenity and peace to prepare for rest and see the beautiful side of life after a day is over.
En definitiva, hay miles de momentos mágicos al principio y al final del día.

Con el amanecer damos la bienvenida a un nuevo día, otra oportunidad de lograr metas y de hacer realidad sueños.

El atardecer nos da la oportunidad de reflexionar y pensar en las cosas que se lograron y en las que quedan pendientes.

Observar el atardecer nos otorga la serenidad y la paz para prepararnos para el descanso y ver el lado hermoso de la vida después de un día terminado.
My ritual to prepare the skin before makeup.
1- Cleaning Cleanse your face thoroughly before applying any makeup to remove all impurities.
2- Exfoliate I do a natural oatmeal and honey exfoliation once a week.
3- Tones I apply a toner to refresh the skin.
4- Hydrates I apply a moisturizer that goes with the skin type.
5- Protector I always use sunscreen even if I don't leave the house.
Mi ritual para preparar la piel antes del maquillaje.

1- Limpieza Limpiar el rostro a fondo antes de aplicar cualquier maquillaje para retirar todas las impurezas.

2- Exfolia Realizo una exfoliación natural de avena y miel una vez por semana.

3- Tonifica Aplico un tónico para refrescar la piel.

4- Hidrata Aplico un hidratante que vaya con el tipo de piel.

5- Protector Siempre uso protector solar aunque no salga de casa.
Start.
Base
I apply a foundation that matches the skin color of the person, my daughter and I have the same skin color, so I only have one color tone.
Corrector.
I use concealer to define and correct specific places.
Eyebrows.
It is my favorite place to do makeup.
I use EYEBROW POWDER KIT to define and fill them.
Eye.
I select a shade of shadow according to the makeup inspiration, blurring the selected colors is my favorite part.
After finishing with the blur, he applied the eyeliner.
Eyelashes.
I comb the eyelashes and apply mascara to lift my eyes. I rarely use false eyelashes.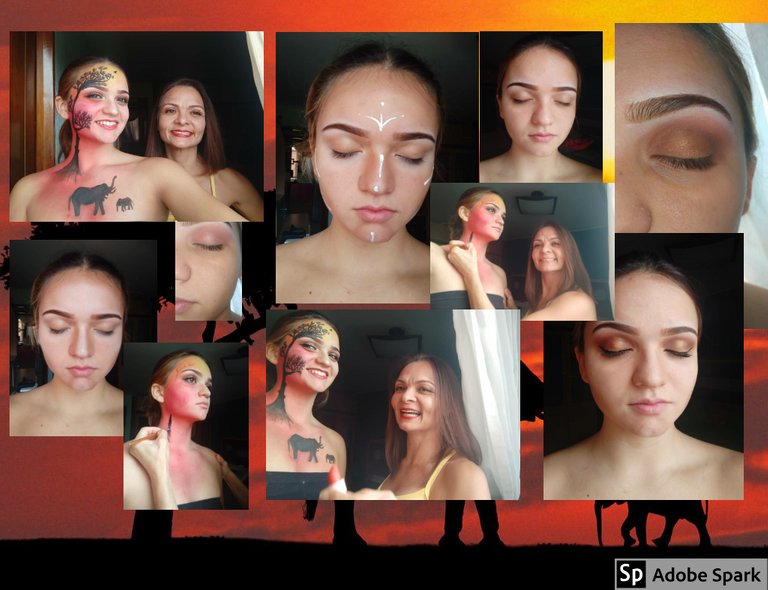 Inicio.

Base Aplico base que vaya con el color de piel de la persona, mi hija y yo tenemos el mismo color de piel, entonces orita solo tengo un solo tono de color.

Corrector.
Utilizo corrector para definir y corregir lugares específicos.

Cejas
Es mi lugar favorito para maquillar.
Utilizo EYEBROW POWDER KIT para definirlas y rellenarlas.

Ojo
Selecciono una tonalidad de sombra de acuerdo a la inspiración del maquillaje, difuminar los colores seleccionado es mi parte favorita.
Después de terminar con el difuminado aplicó el delineador.

Pestañas
Peino las pestañas y coloco máscara para levantar la mirada, en pocas ocasiones uso pestañas postizas.
Inspiration.
My makeup inspiration is oriented towards a sunset in Africa as it involves various natural elements.
Inspiración

Mi inspiración de mi maquillaje está orientada hacia un atardecer en África ya que involucra varios elementos naturales.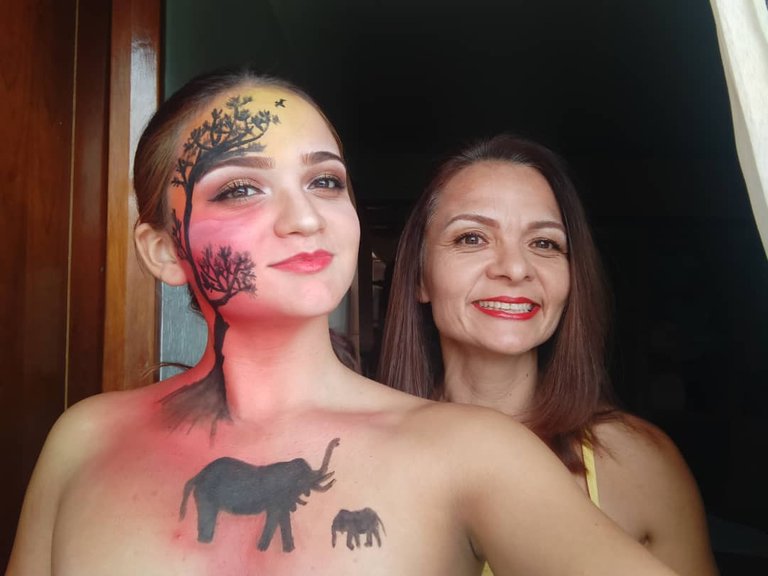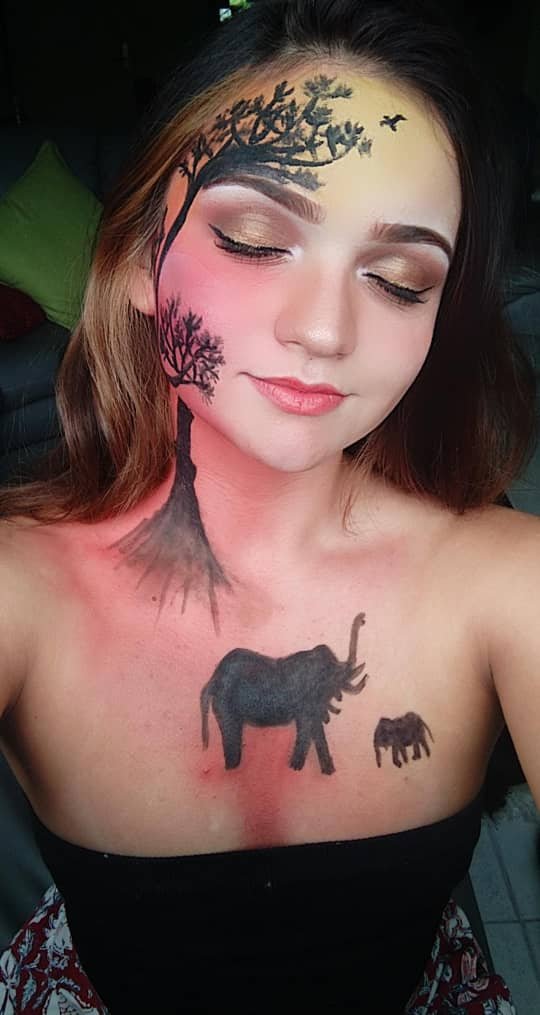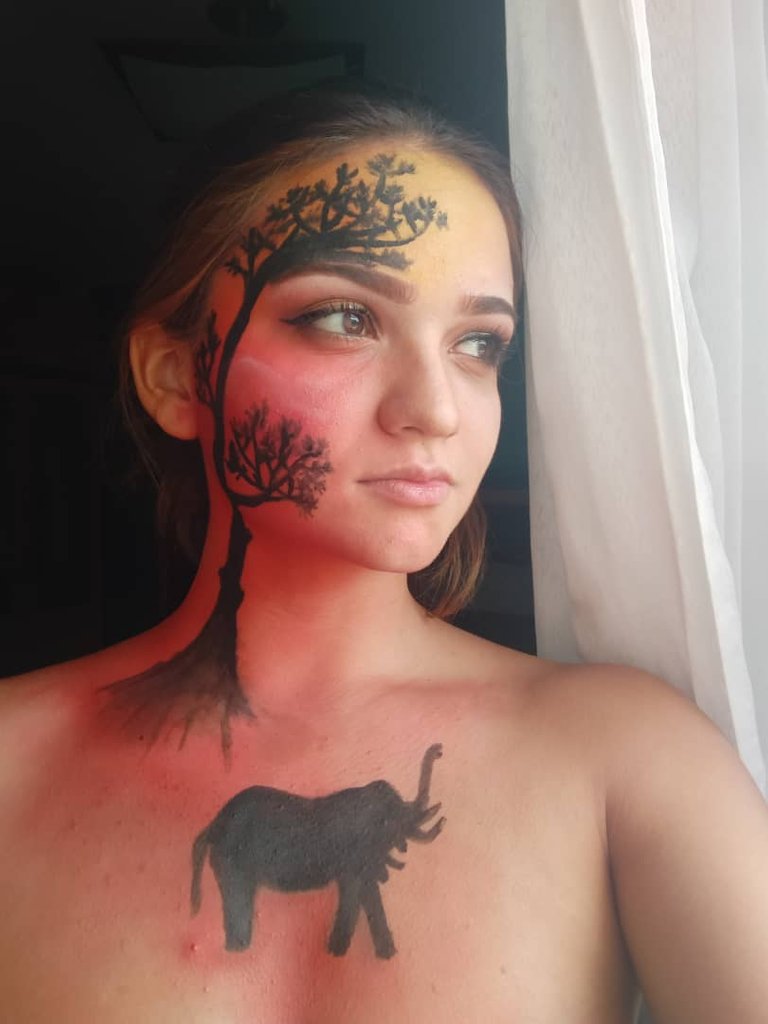 Enjoy it!!!
Que lo disfruten!!!
center>Support team
Equipo de apoyo!!!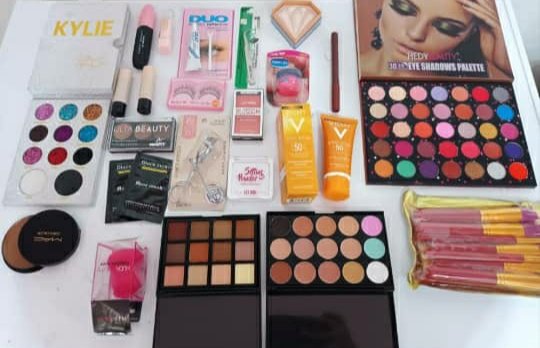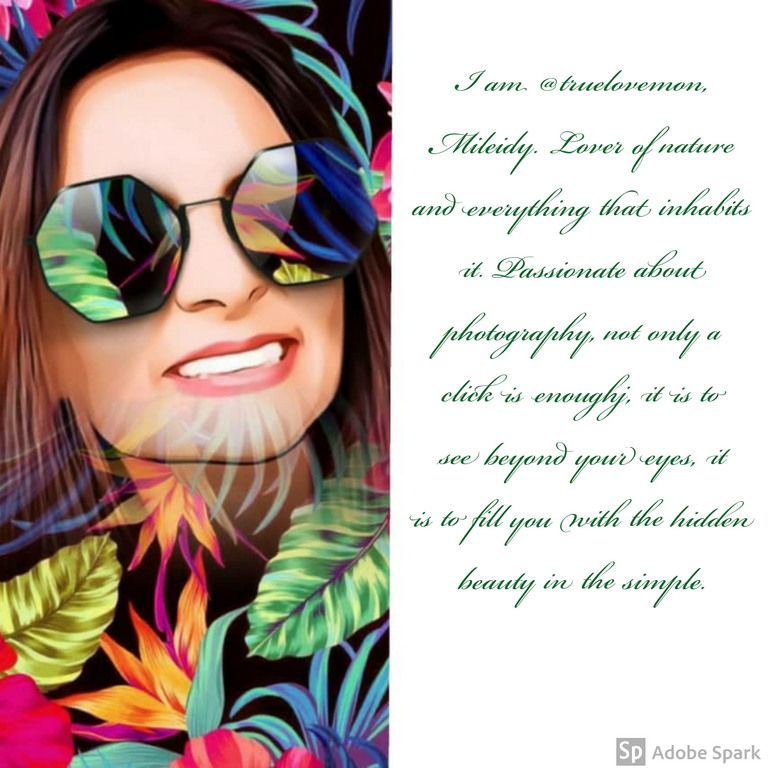 It prevents Coronavirus.
Stay in 🏡 Facts not fear. 🙌 Clean. 💕 Open.
Created by @derangedvisions