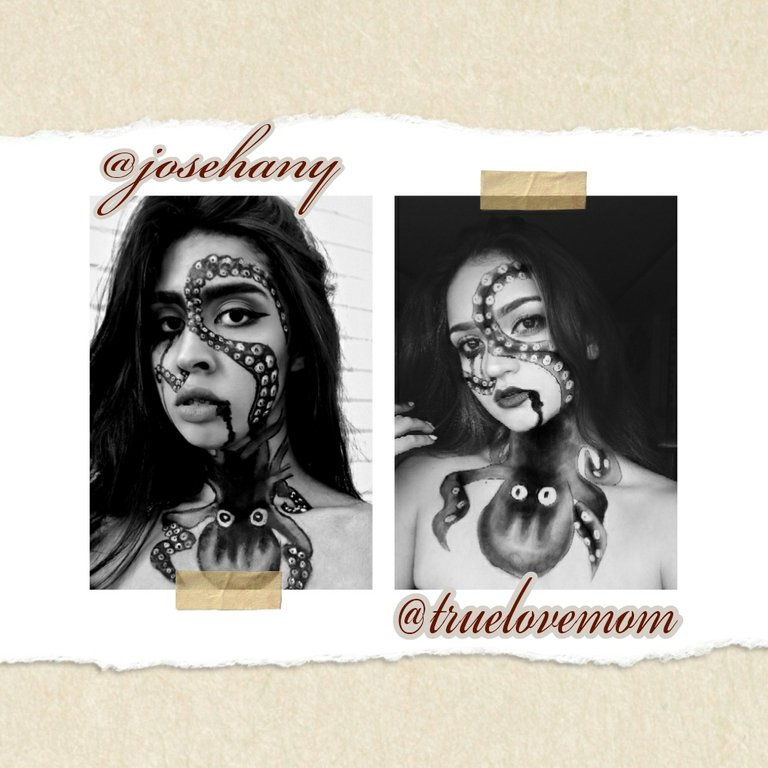 This is my entry for the initiative proposed by @lolysacc, supported by our beautiful, and creative girl community #makeuppower
Esta es mi entrada para la iniciativa propuesta por @lolysacc, apoyada por nuestra comunidad de chicas bellas , hermosas y creativas #MakeupPower
I'm going to confess that for me it was not easy to choose tha Girl Hiver to make a replica of his makeup work, it has cost me a week to make the decision since in #Makeuppower you can appreciate some fabulous jobs.
Voy a confesar que para mí no fue fácil elegir la chica Hiver para realizar una réplica de su trabajo de maquillaje, me ha costado una semana tomar la decisión ya que en #MakeupPower puedes apreciar unos trabajos fabulosos.
Foto
Finally @Josehany with his octopus was my choice, I hope I have been up to his original work.
@josehany

Finalmente @josehany con su pulpo fue mi elección, espero haber estado a la altura de su trabajo original.
Foto
That's how my work began.
Así comenzó mi trabajo.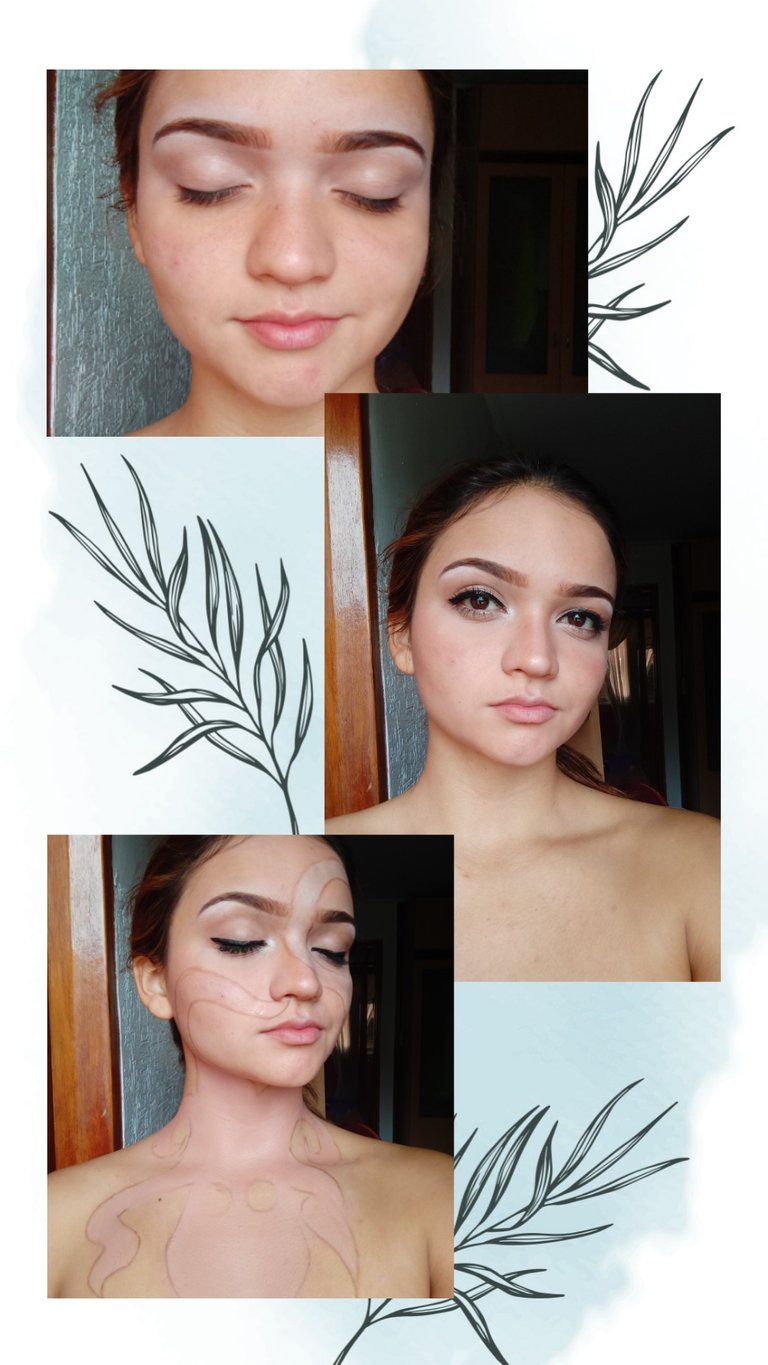 Result
Resultado final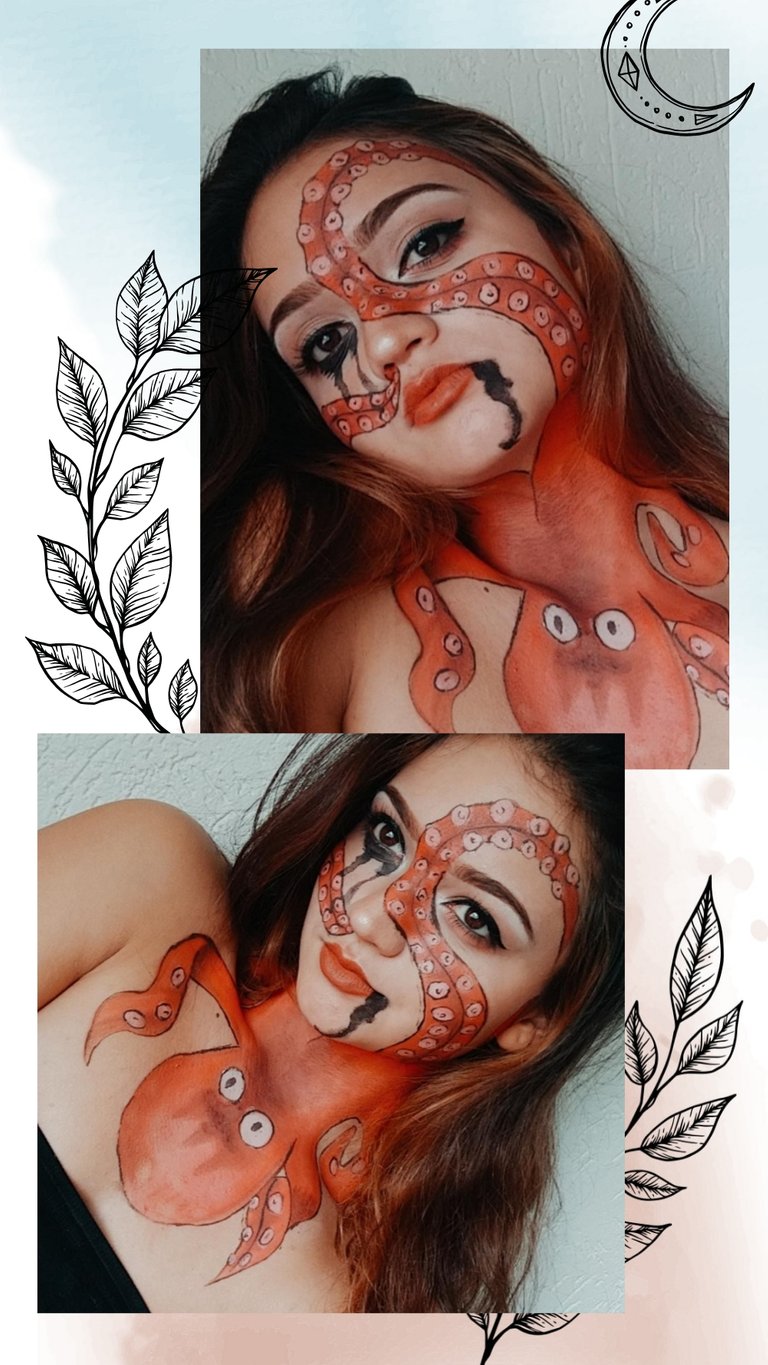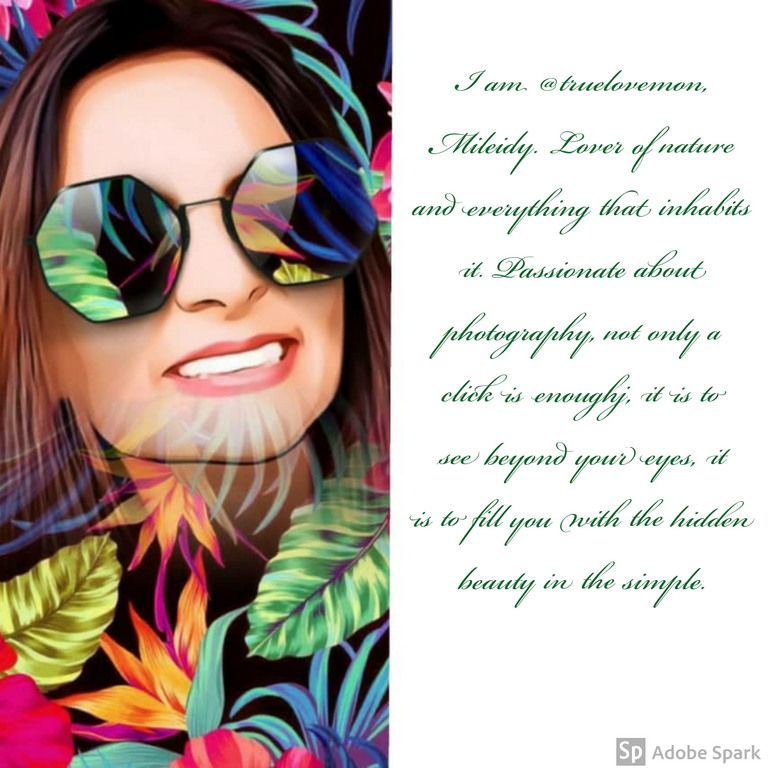 It prevents Coronavirus.
Stay in 🏡 Facts not fear. 🙌 Clean. 💕 Open.
Created by @derangedvisions