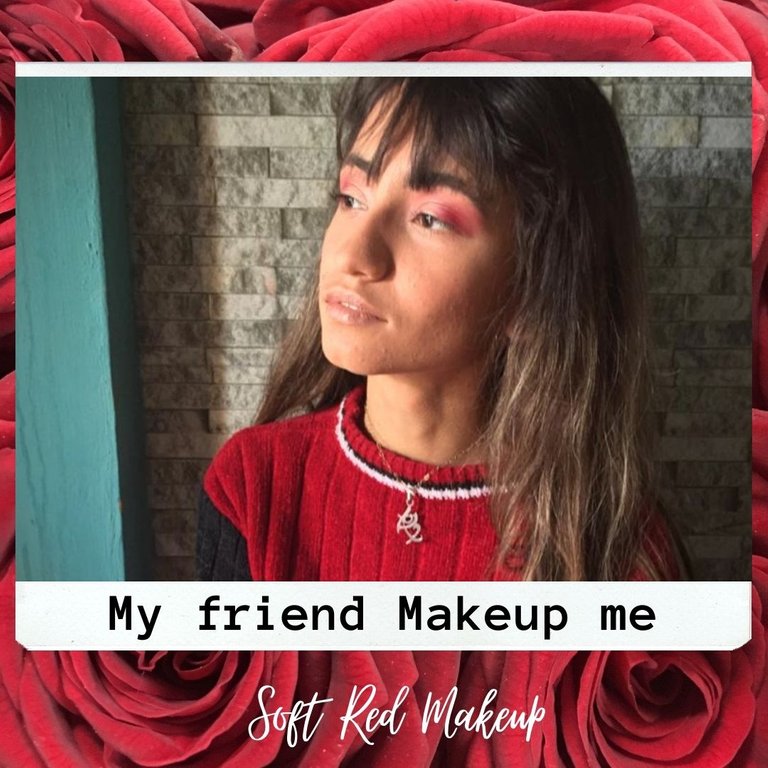 Hello again to the whole community of Hive. Today I bring you again a super beauty, soft and beautiful makeup for any occasion.
In this case it was not me who managed the products and makeup brushes it was my friend Zule, because after so many makeups, it was my turn to be made up by a professional like her. Thank you very much friend.
Hola de nuevo a toda la comunidad de Hive. Hoy nuevamente les traigo un maquillaje súper beauty, suave y bonito para cualquier ocasión.
En este caso no fui yo quien manejó los productos y brochas de maquillaje sino mi amiga Zule, ya que luego de tantos maquillajes, ya era mi turno de ser maquillada por una profesional como ella. Muchas gracias amiga.
♥♥♥♥♥♥♥♥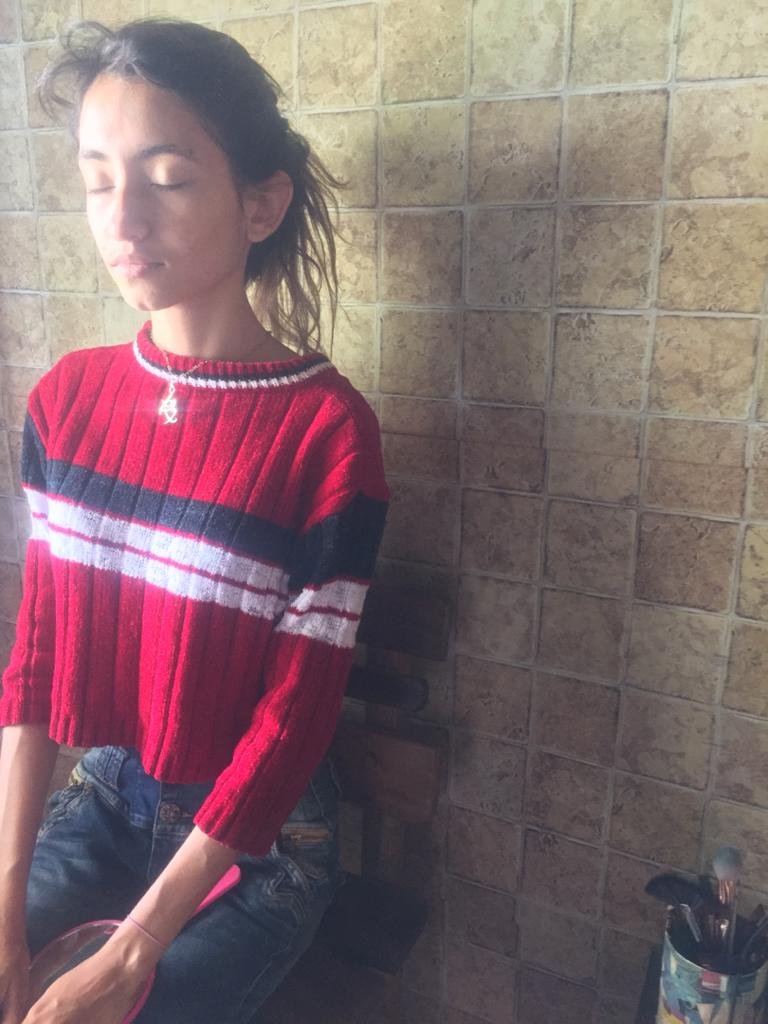 To start, I washed and dried my face and sat down in the chair where she told me to sit so she could put on my make-up.
She started with my eyebrows with an angled makeup brush and a shade quite close to my hair color.
Para iniciar, lave y sequé mi rostro y me senté en la silla donde me indicó para poder maquillarme.
Inició por las cejas con una brocha de maquillaje angular y una tonalidad bastante cercana al color de mi cabello.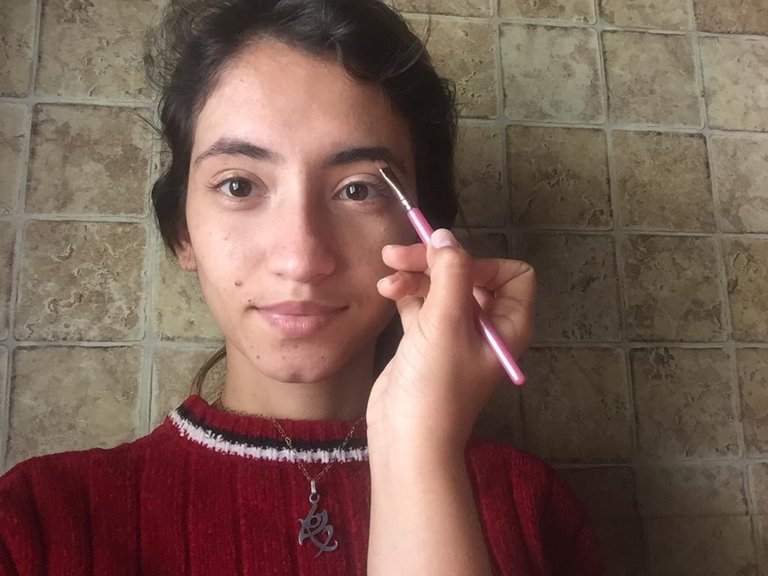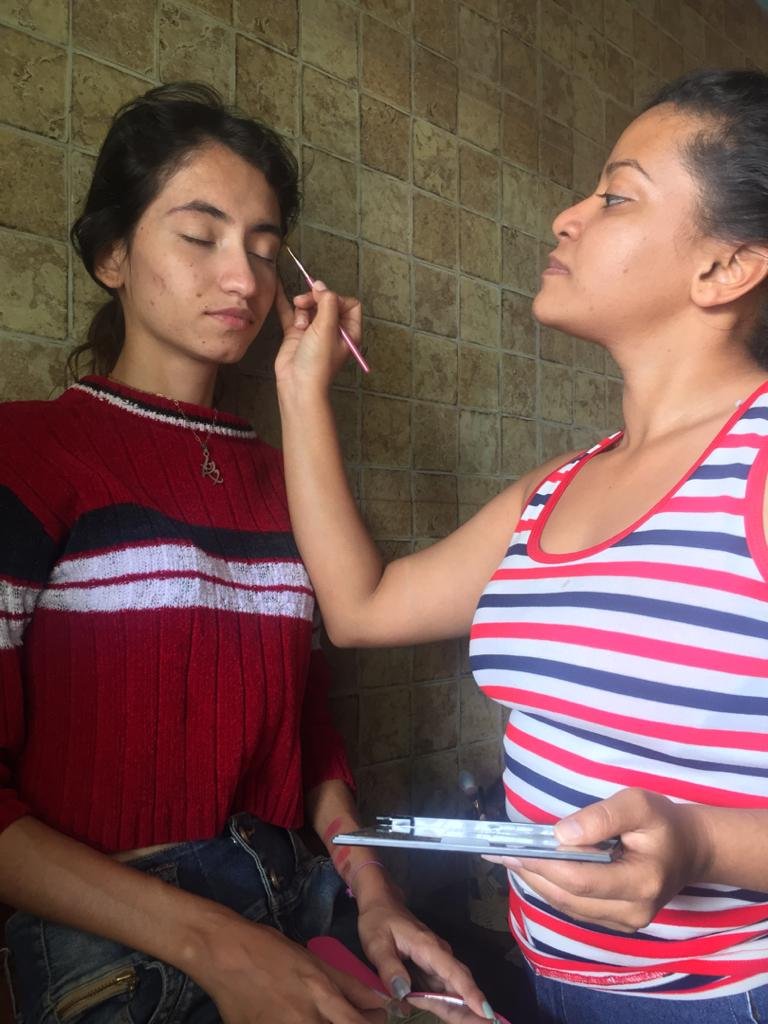 Taking the palette and a red shade she positioned it in the corner of my eye and blurred it towards the socket.
Tomando la paleta y una tonalidad roja la posicionó en la esquina de mi ojo y lo difuminó hacia la cuenca.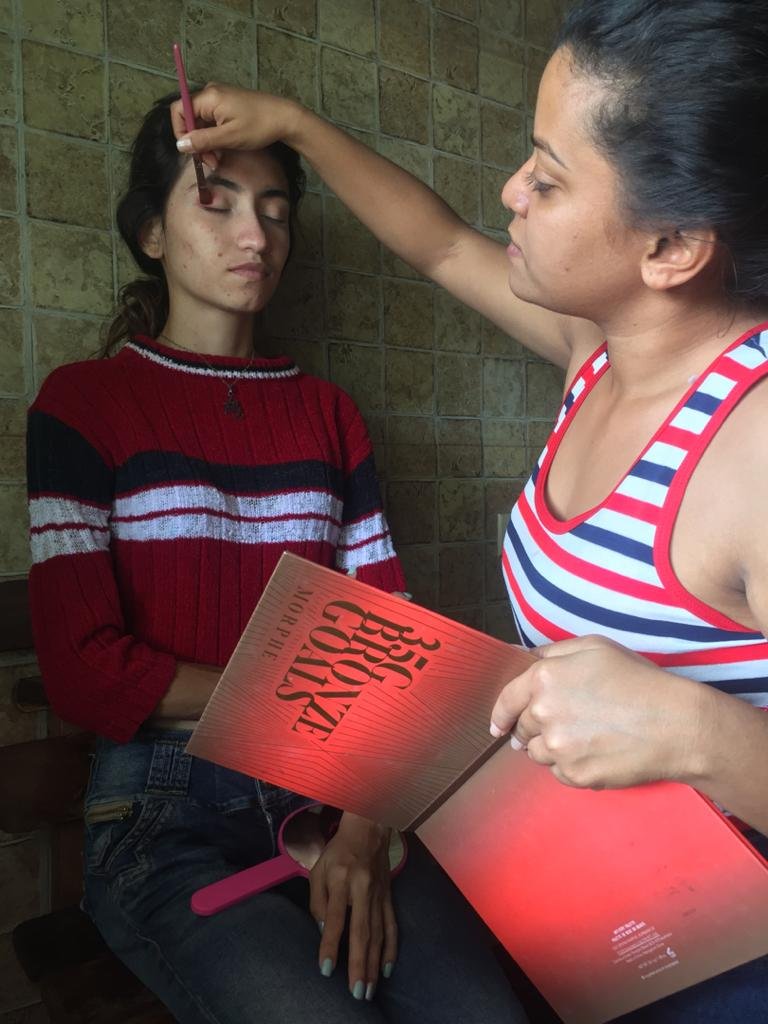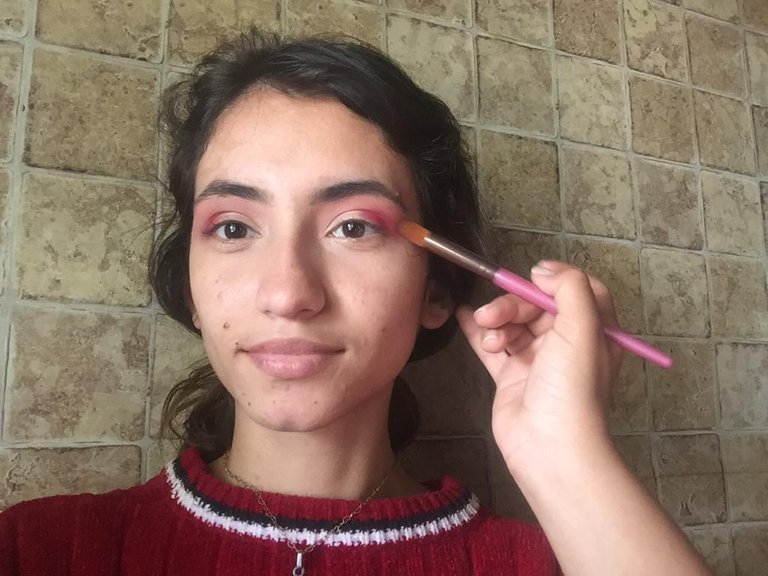 With a bit of a lighter shade and mixing it with a light brown shadow she placed it in the middle of the eyelid.
Con un poco de un tono más claro y mezclándolo con una sombra marrón claro la colocó en el medio del parpado.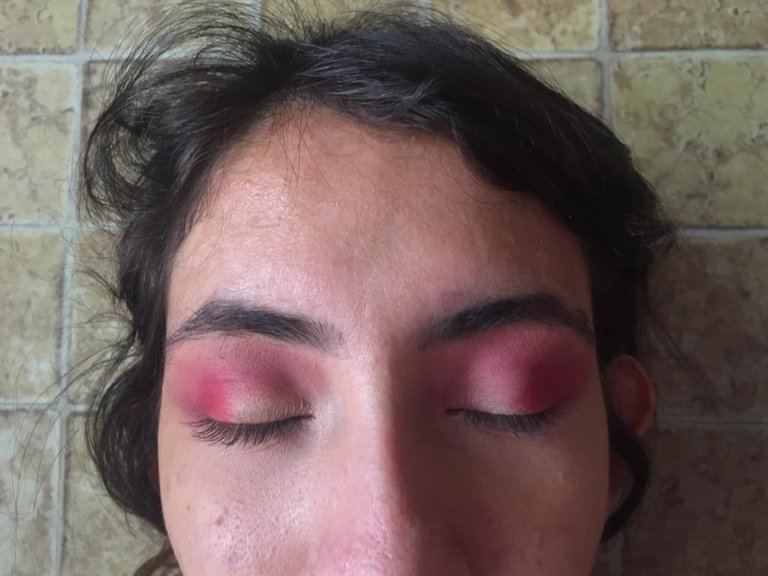 Taking a golden glitter shadow she placed it at the beginning of the eyelid to give light to the eyes.
Tomando una sombra dorada glitter la colocó en el inicio del parpado para dar luz a la mirada.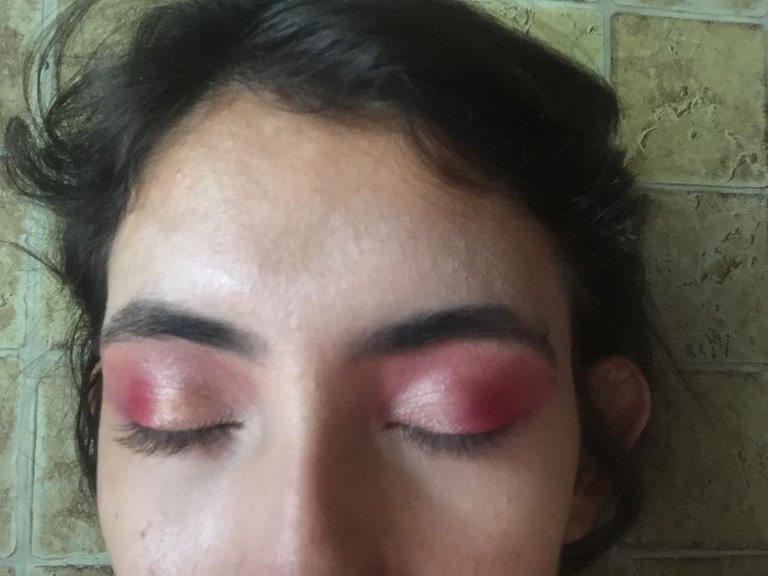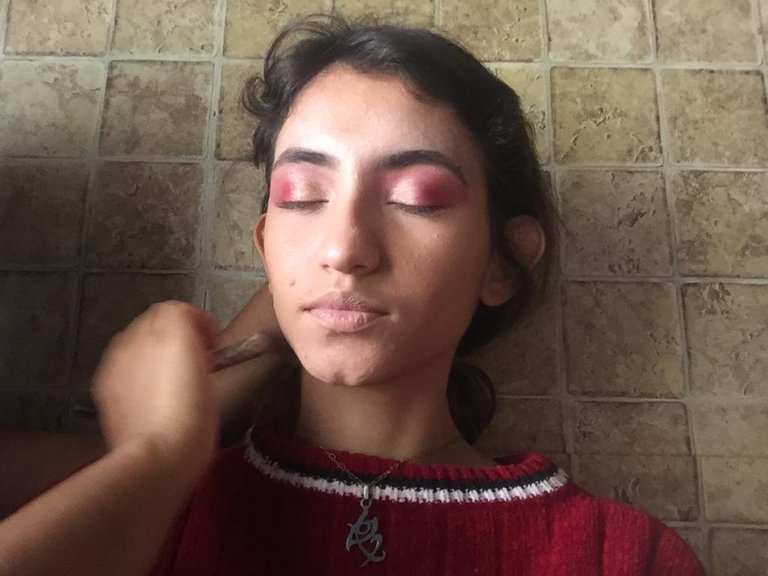 Finally she applied foundation around my entire face, a little blush and a gloss with golden highlights.
Finalmente me aplicó base alrededor de todo el rostro, un poco de rubor y un gloss con tonalidades doradas.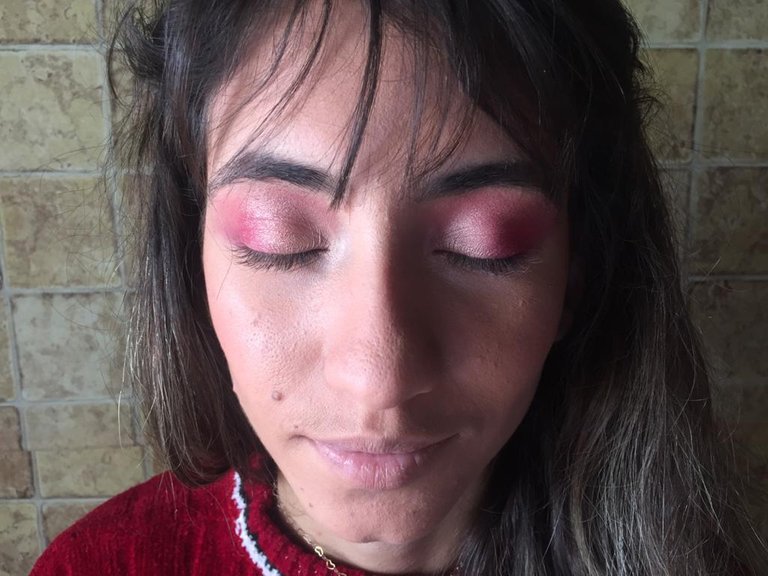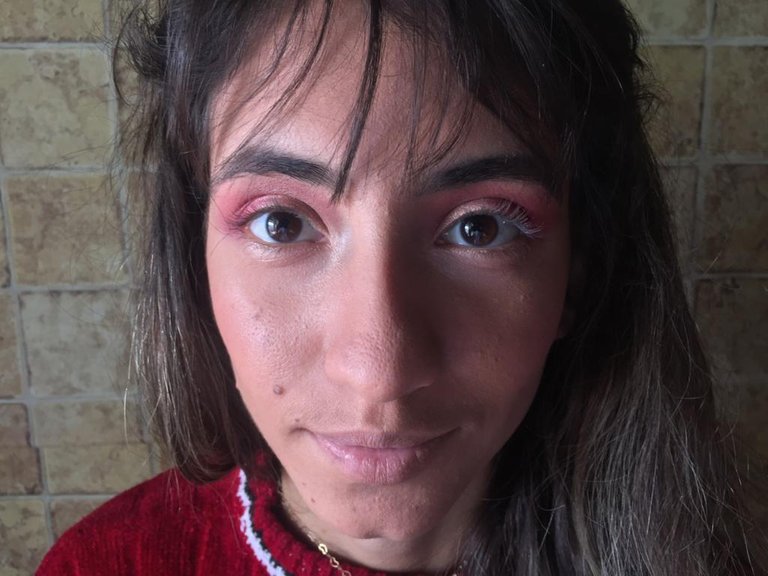 This was the beautiful end result. I hope you like it very much and as much as I do.
Este fue el hermoso resultado final. Espero que te guste mucho y tanto como a mi.
---
---
---
♥𝓕𝓘𝓝𝓐𝓛 𝓛𝓞𝓞𝓚♥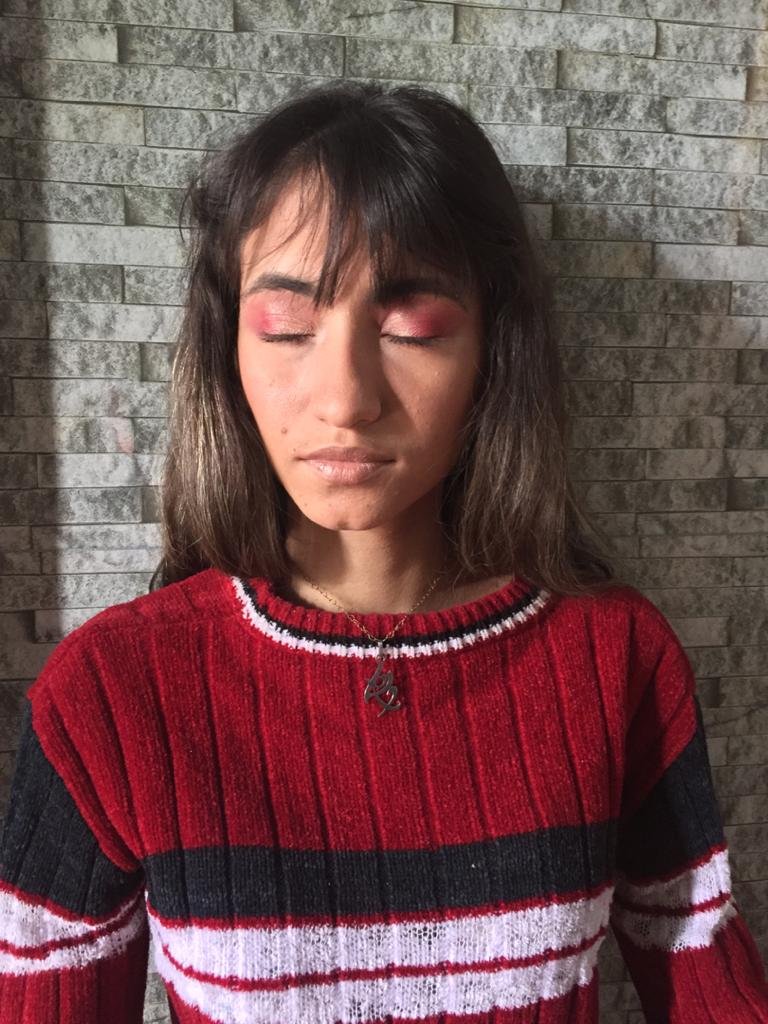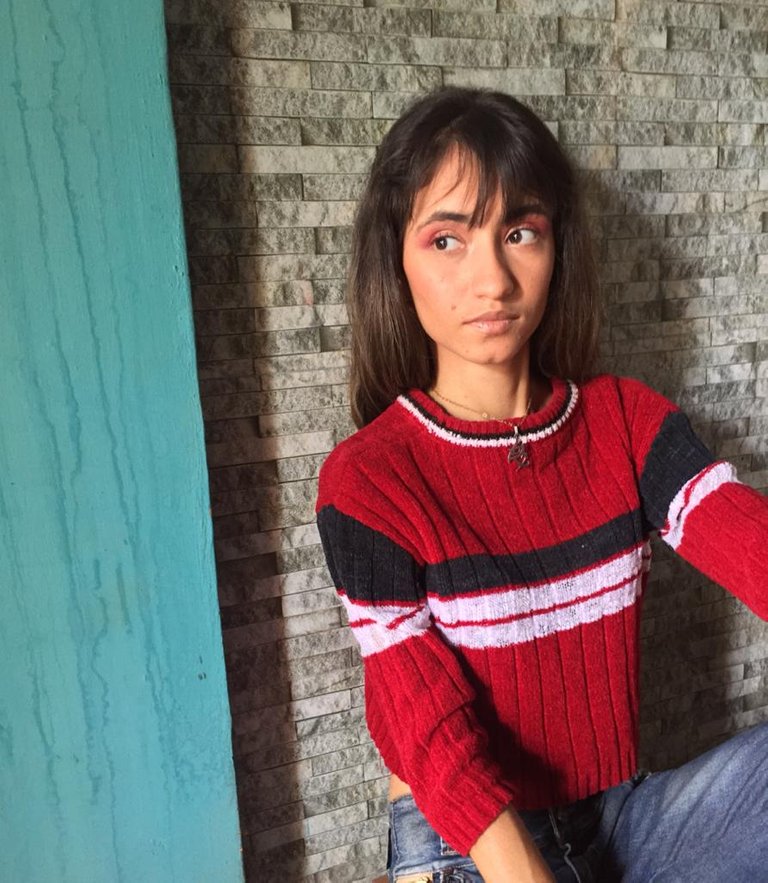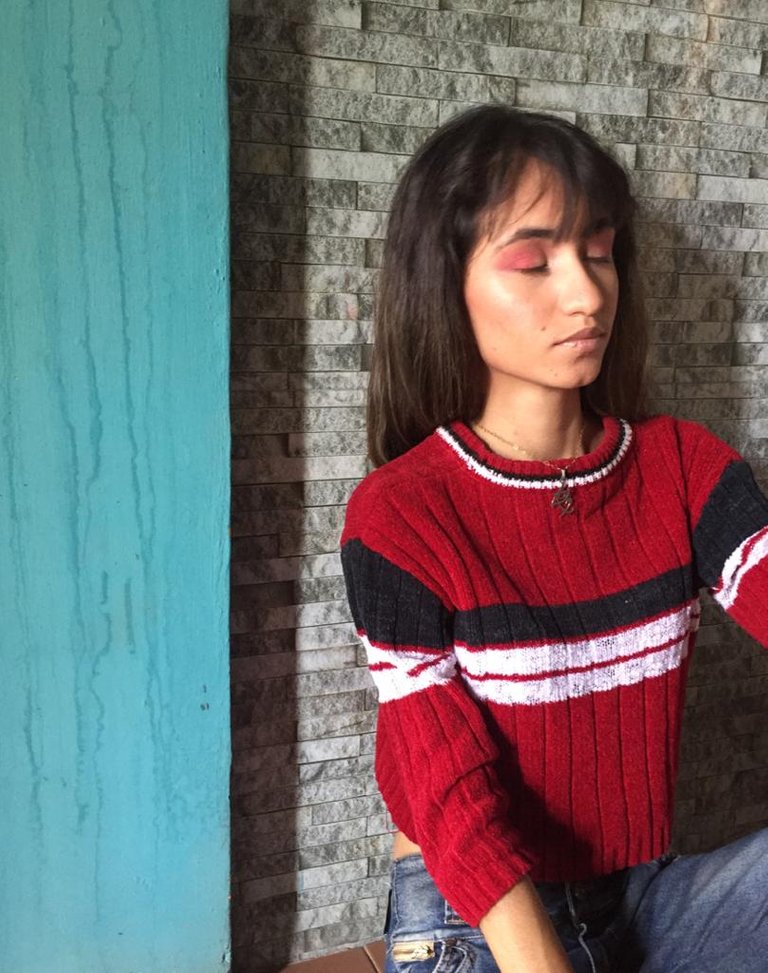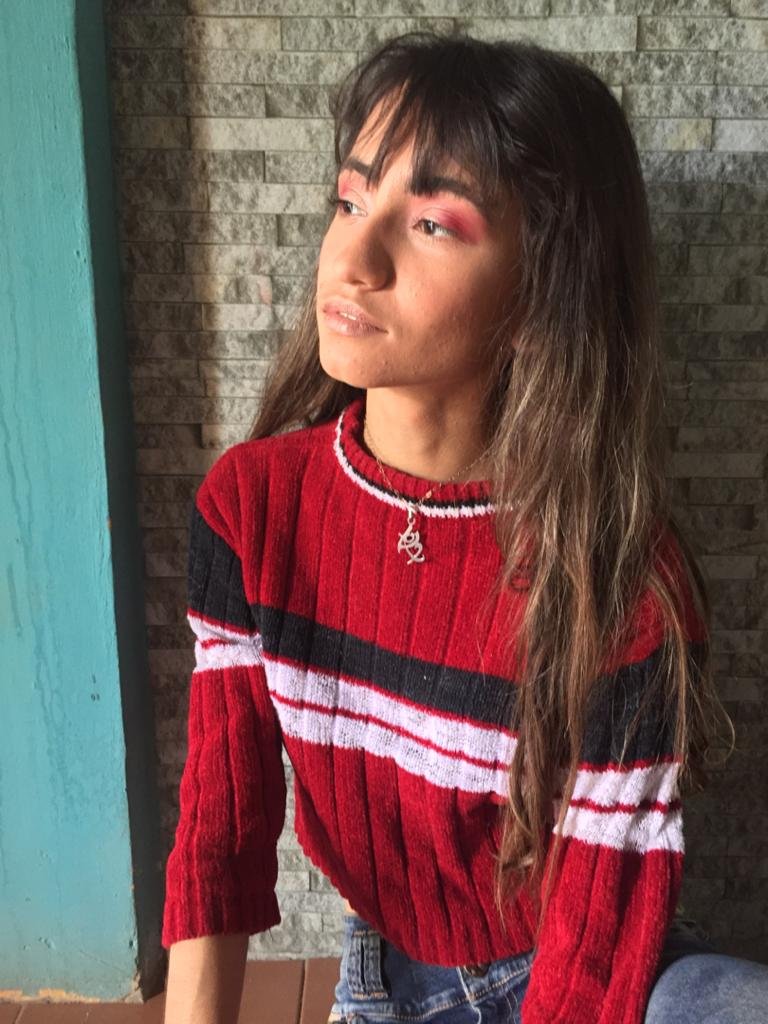 ---
---
---
Thank you for read my post, hope you liked it… vote me and leave me a comment and tell me what do you think about my work.
If you want so, you can follow me on Instagram
All the photos have been taken by myself.
Editions made with CANVA
Gracias por leer mi post, espero que les haya gustado... voten por mí y déjenme un comentario y díganme qué piensan de mi trabajo.
Si quieres, puedes seguirme en Instagram
Todas las fotos han sido tomadas por mí misma.
Ediciones hechas con CANVA