Hola, Queridos Hivers!
Hello, Dear Hivers!
Esta semana el #MakeUpChallenge es muy pero muy interesante, ya que las obras de arte y sus artistas son íconos emblemáticos de la cultura de cada país; por ello escogí al artista Carlos Cruz-Diez para este interesante reto ya que él fue y seguirá siendo muy interesante para nuestro país Venezuela, el cual dio a conocer por todo el mundo con su arte.
This week the #MakeUpChallenge is very, very interesting, since the works of art and their artists are emblematic icons of the culture of each country; That is why I chose the artist Carlos Cruz-Diez for this interesting challenge since he was and will continue to be very interesting for our country Venezuela, which he made known throughout the world with his art.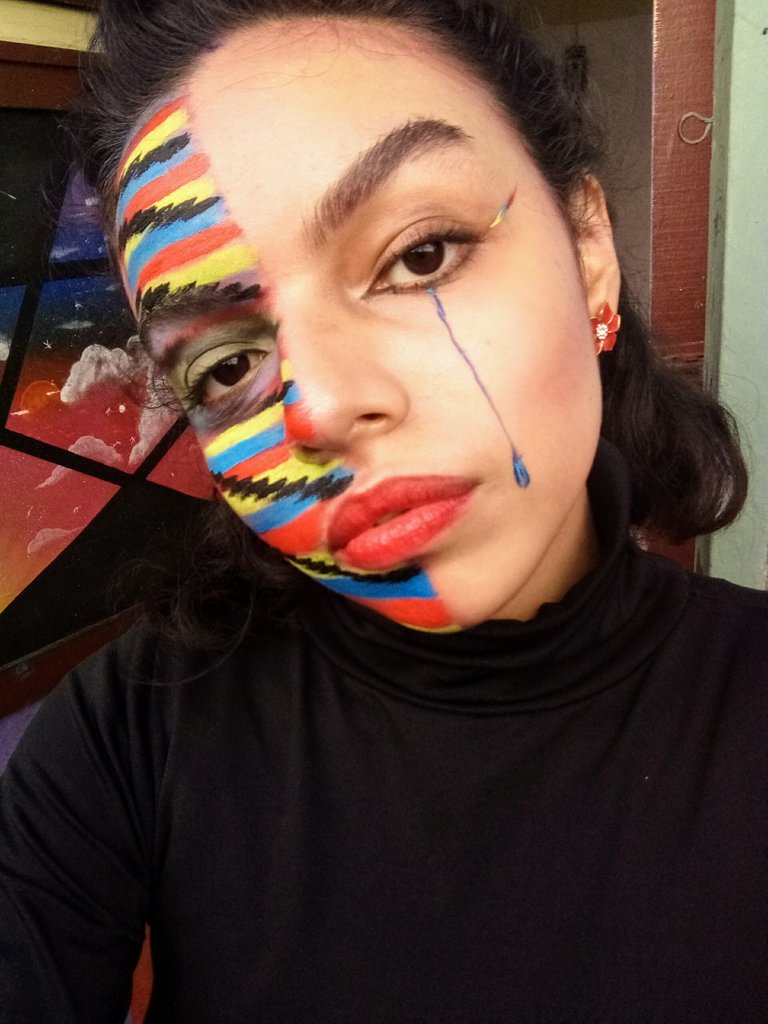 El piso de los pasillos del Aeropuerto Internacional Simón Bolivar de Maiquetía ha dado por muchos años alegría a los que pasan por él, pero todos sabemos que desde hace unos años para acá ha dado tristeza a quienes lo pisan y a las personas que aún no lo pisamos por el hecho de que nos estamos separando cada vez más de nuestros familiares y amigos… Pronto eso cambiará y todos regresaran a su país amado Venezuela!
The floor of the corridors of the Simón Bolivar International Airport in Maiquetía has for many years given joy to those who pass through it, but we all know that for a few years now it has given sadness to those who step on it and to the people who have not yet stepped on it due to the fact that we are separating ourselves more and more from our family and friends… Soon that will change and everyone will return to their beloved country Venezuela!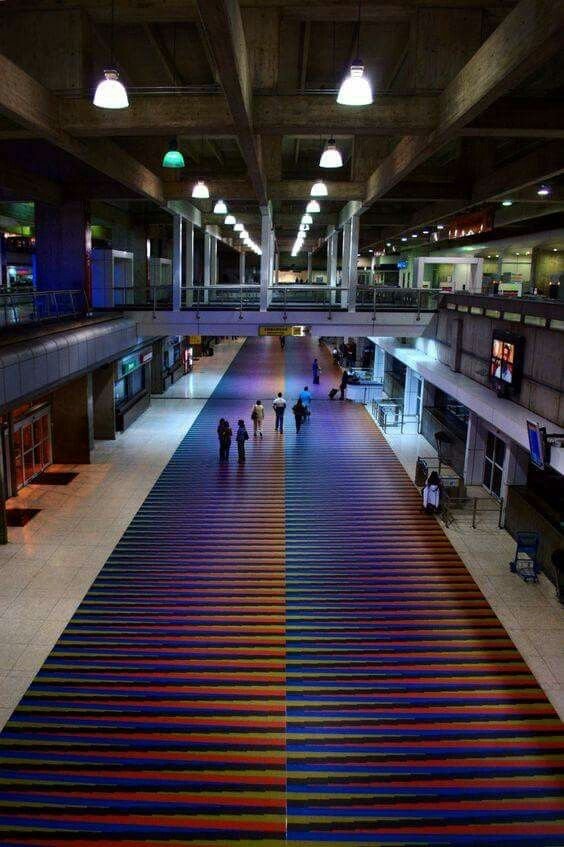 source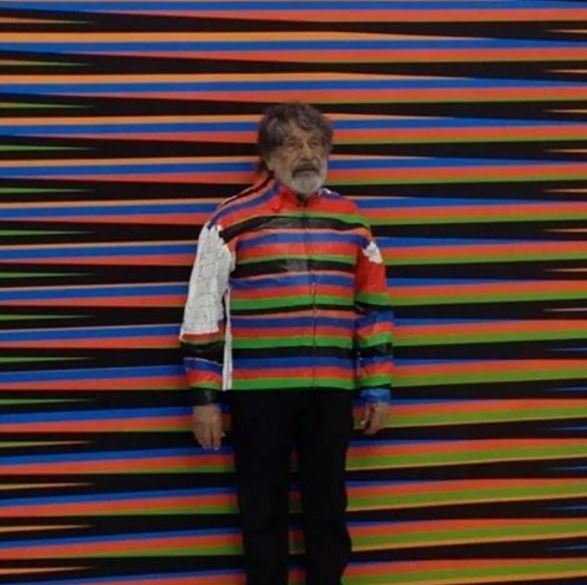 source
El artista franco-venezolano, Carlos Cruz-Diez (Caracas, 1923 - París, 2019) vivió y trabajó en París desde 1960. Considerado uno de los protagonistas más relevantes del arte óptico y cinético,corriente artística que reivindica "la toma de conciencia de la inestabilidad de lo real" . Sus investigaciones lo revelan como uno de los pensadores del color del siglo XX.
El discurso plástico de Carlos Cruz-Diez gravita alrededor del fenómeno cromático concebido como una realidad autónoma que evoluciona en el espacio y en el tiempo, sin ayuda de la forma ni del soporte, en un presente continuo.
The Franco-Venezuelan artist, Carlos Cruz-Diez (Caracas, 1923 - Paris, 2019) lived and worked in Paris since 1960. Considered one of the most relevant protagonists of optical and kinetic art, an artistic trend that claims "the awareness of the instability of the real. "His research reveals him as one of the color thinkers of the 20th century.
Carlos Cruz-Diez's plastic discourse gravitates around the chromatic phenomenon conceived as an autonomous reality that evolves in space and time, without the help of form or support, in a continuous present.
Proceso/Process: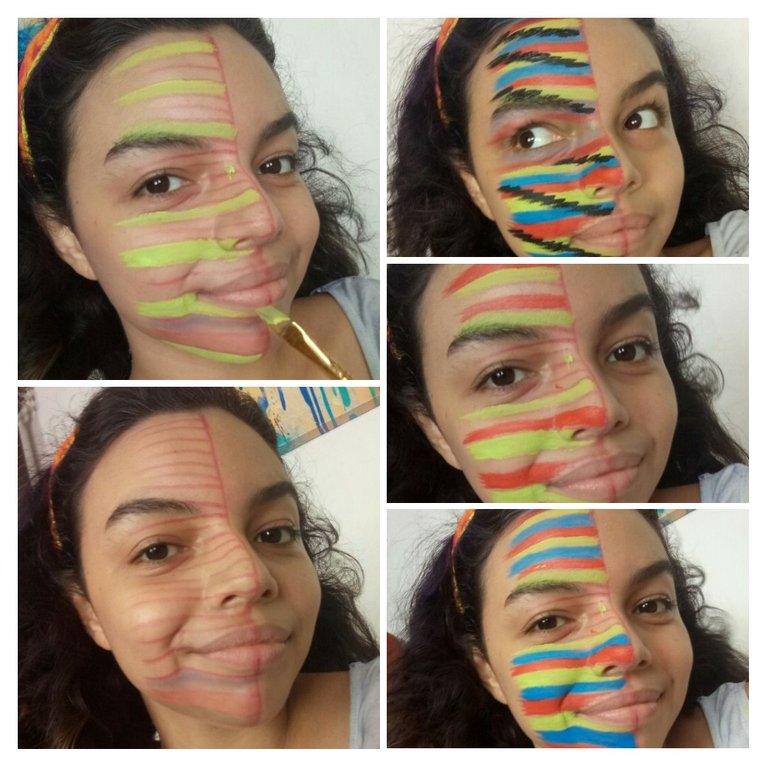 Resultado/Result: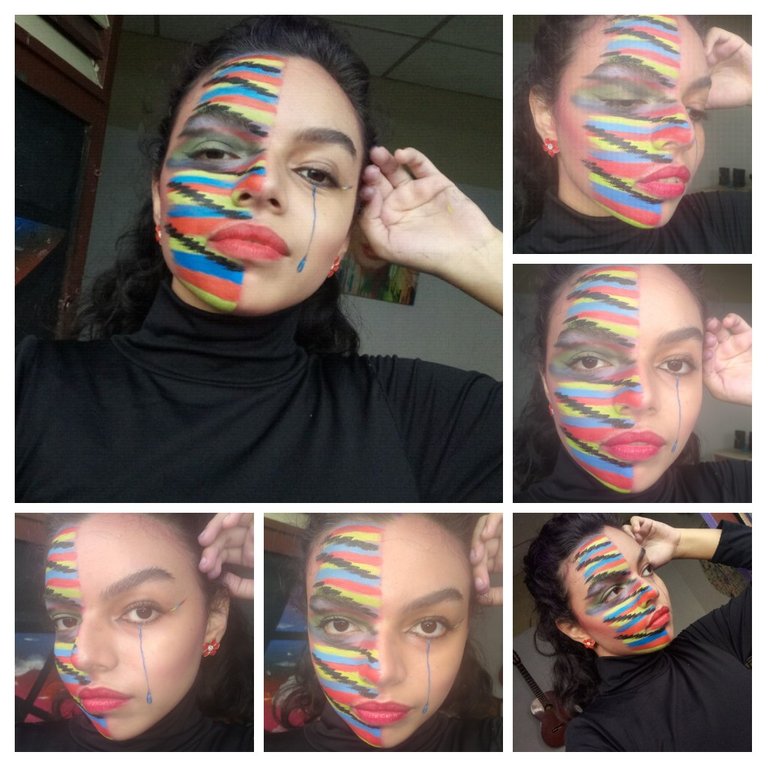 Fotos graciosas/Funny Pics: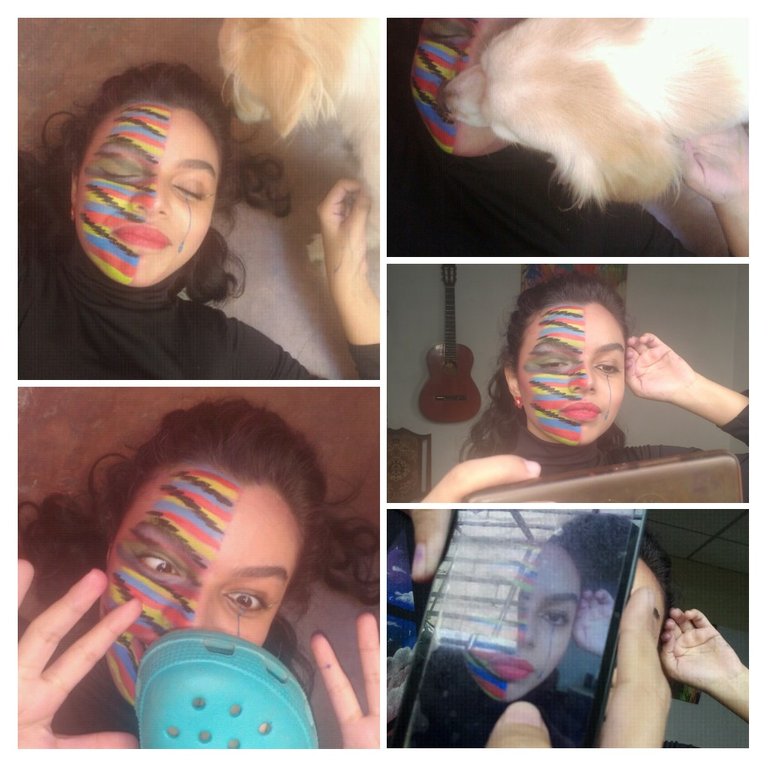 Gracias por la visita!
Thanks for stopping by!