MAQUILLAJE INSPIRADO EN LAS FLORES DALIAS🌸🌸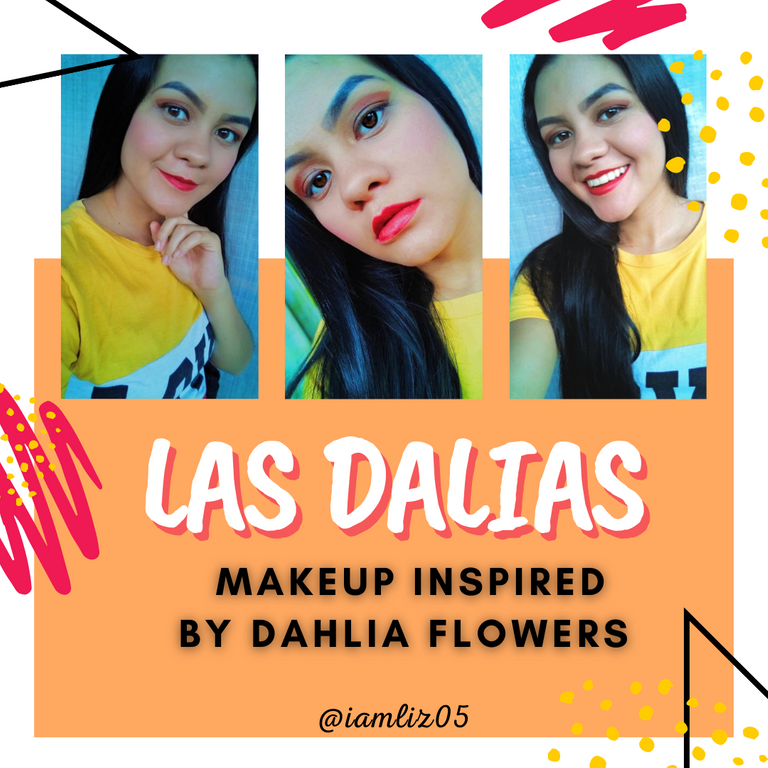 ¡Holaaa, amigos Hivers! Un placer de nuevo saludarles. Les cuento que he estado súper perdida más que la vez anterior. Pero bueno, en otros post les iré contando. Por ahora, les mostraré un pequeño tutorial de mi maquillaje inspirado en las Dalias.
Esta flor me encanta, ya que se ven muy delicadas pero al mismo tiempo se muestran muy fuertes e independientes. Pues, no se diga más, y a lo que vamos...
Hellooo, Hivers friends! A pleasure to greet you again. I tell you that I have been super lost more than the previous time. But well, in other posts I'll be telling you. For now, I'll show you a little tutorial of my makeup inspired by the Dahlias.
I love this flower, since they look very delicate but at the same time they are very strong and independent. Well, that's all there is to it, and here we go...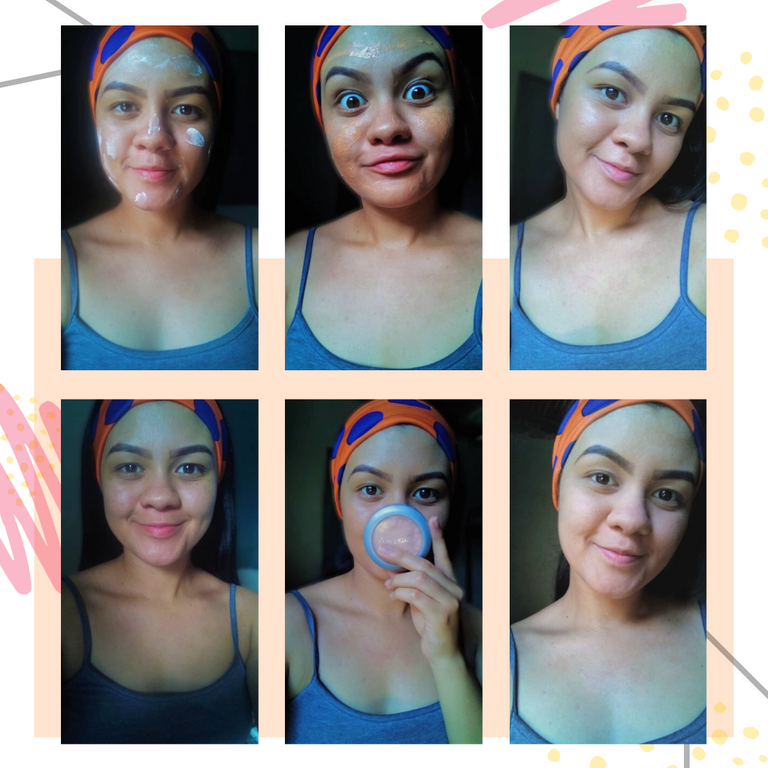 Ajá, primero vamos a preparar nuestra piel. Aunque particularmente, relleno y le doy más forma a las cejitas con sombra marrón, luego coloco el protector solar porque este maquillaje lo realicé en el día, gg. Posterior a ello, apliqué una base un tono más intenso que mi color normal y con el polvo compacto sellé el producto. [Ver la secuencia de fotos]
Well, first we will prepare our skin. Although particularly, I fill and shape the eyebrows with brown shade, then I put on the sunscreen because this makeup I did in the day, gg. After that, I applied a base a shade more intense than my normal color and with the compact powder I sealed the product. [See photo sequence]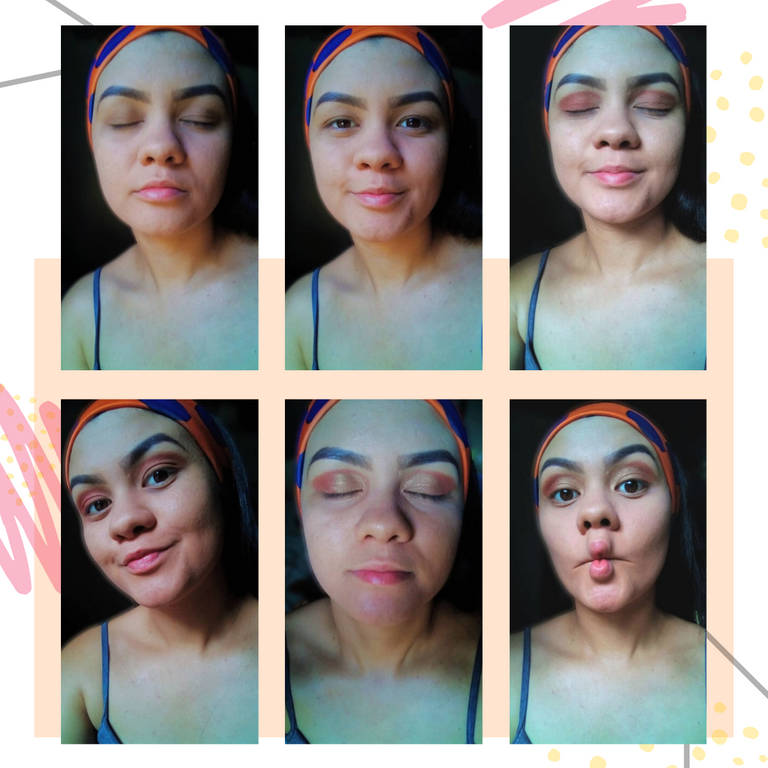 Ahora sí, vamos con el color. En los párpados, colocamos una base color tierra; luego, rellenamos con rojo y en formas ovaladas y triangulares; después, aplicamos sombra dorada desde el inicio hasta la mitad del párpado, terminando como una silueta de una estrella fugaz. [Ver la secuencia de fotos]
Now, let's go with color. On the eyelids, we place an earth colored base; then, we fill with red and in oval and triangular shapes; then, we apply golden shadow from the beginning to the middle of the eyelid, ending as a silhouette of a shooting star. [See photo sequence]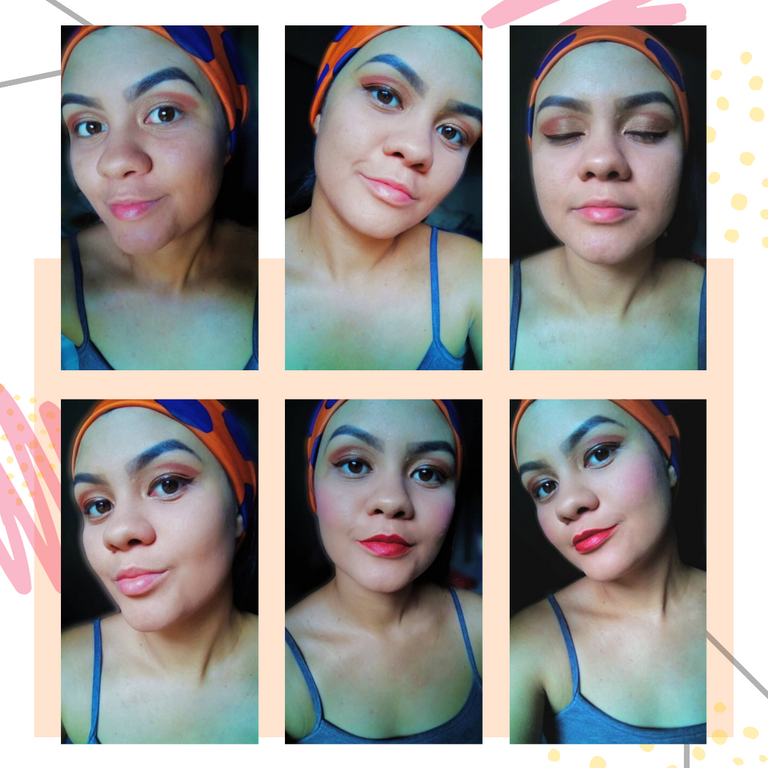 Ya casi terminamos... Como el maquillaje es de día, hacemos un delineado sencillo en el ojo con color café para darle vida; seguidamente, limpiamos las zonas que lo requieran con corrector y sellamos con polvo compacto nuevamente. Por último, aplicamos rubor en la zona de los pómulos y un labial entre tonos rojo y fucsia. [Ver la secuencia de fotos]
We are almost done... As the makeup is by day, we make a simple eyeliner with brown color to give it life; then, we clean the areas that require it with concealer and seal with compact powder again. Finally, we apply blush to the cheekbone area and a lipstick between red and fuchsia tones. [See photo sequence]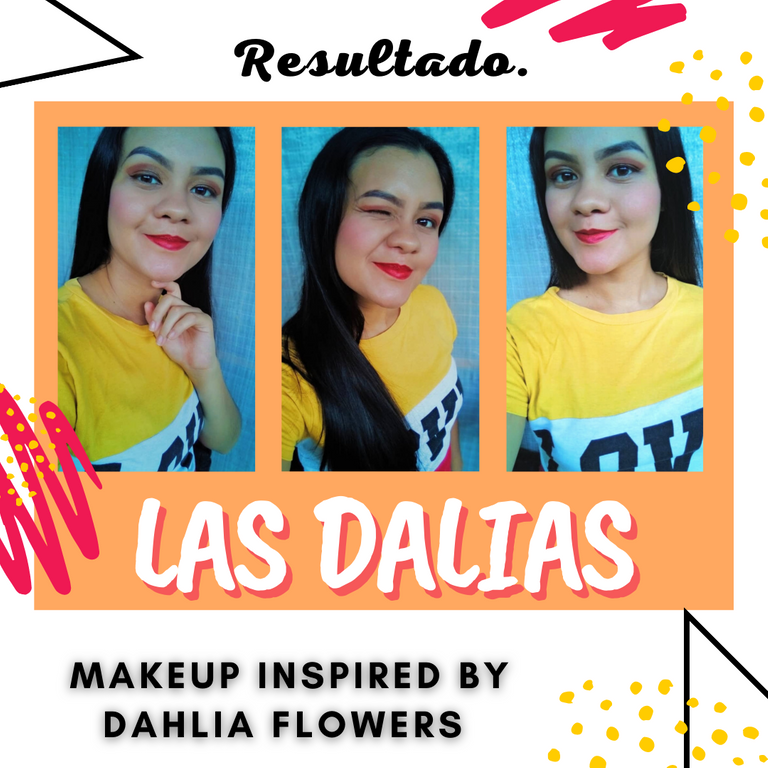 ¡Éste es mi resultado! Quiero saber qué te pareció, si puedes déjame aquí en la cajita de comentarios tu respuesta o alguna sugerencia para próximos maquillajes.
.
¡Te envío un gran hive-abrazo!❤️❤️
This is my result! I want to know what you thought, if you can leave here in the comment box your answer or any suggestions for future make-up.
.
I send you a hive-hug! ❤️❤