![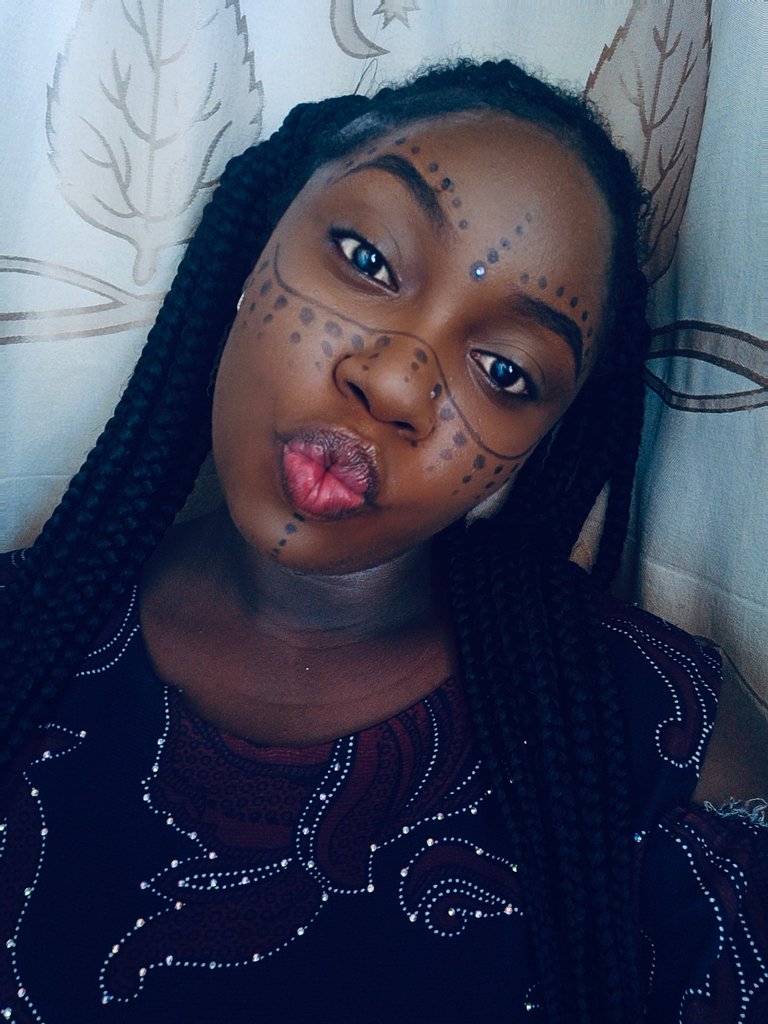 Good evening everyone,
It's been a tough week for me as I have been emotionally drained by the happenings around but today I decided to bring myself out of it.
What I did was to do some makeup with some African touch in it. I don't have diverse makeup kit but I make do with what I have.
First I used foundation and powder on my face after which I and drew the pattern on my face. Below is a pictorial process of how I got it done.
MAKEUP I USED
Foundation
Powder
Eye liner
Lip gloss
PROCESS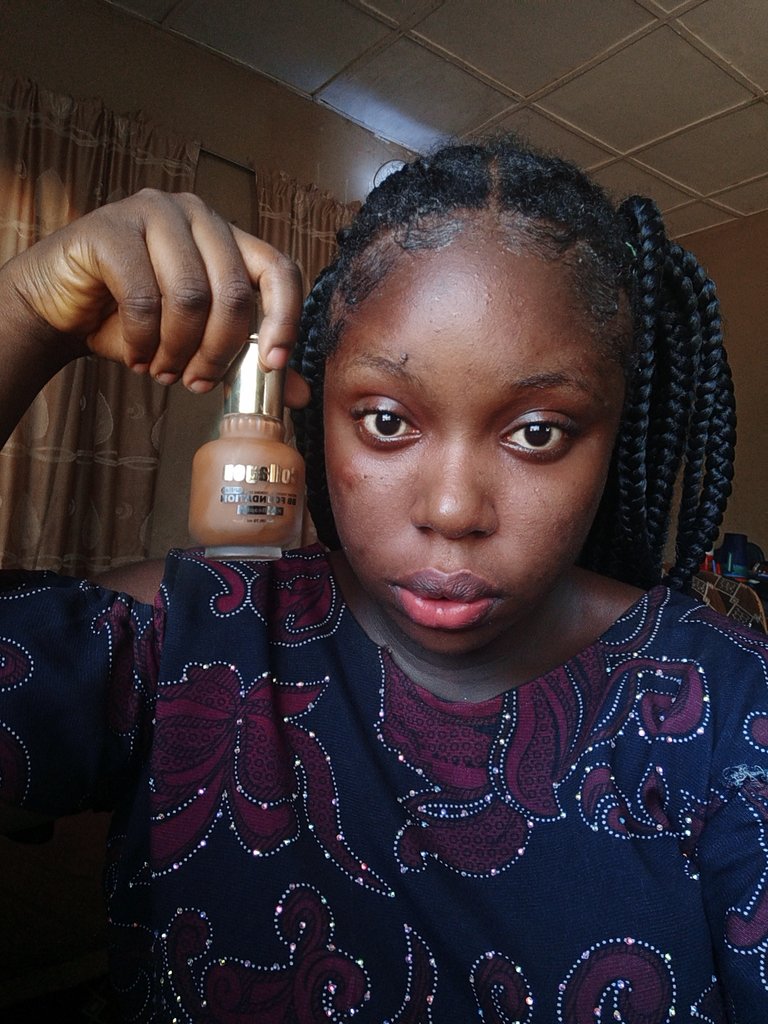 ---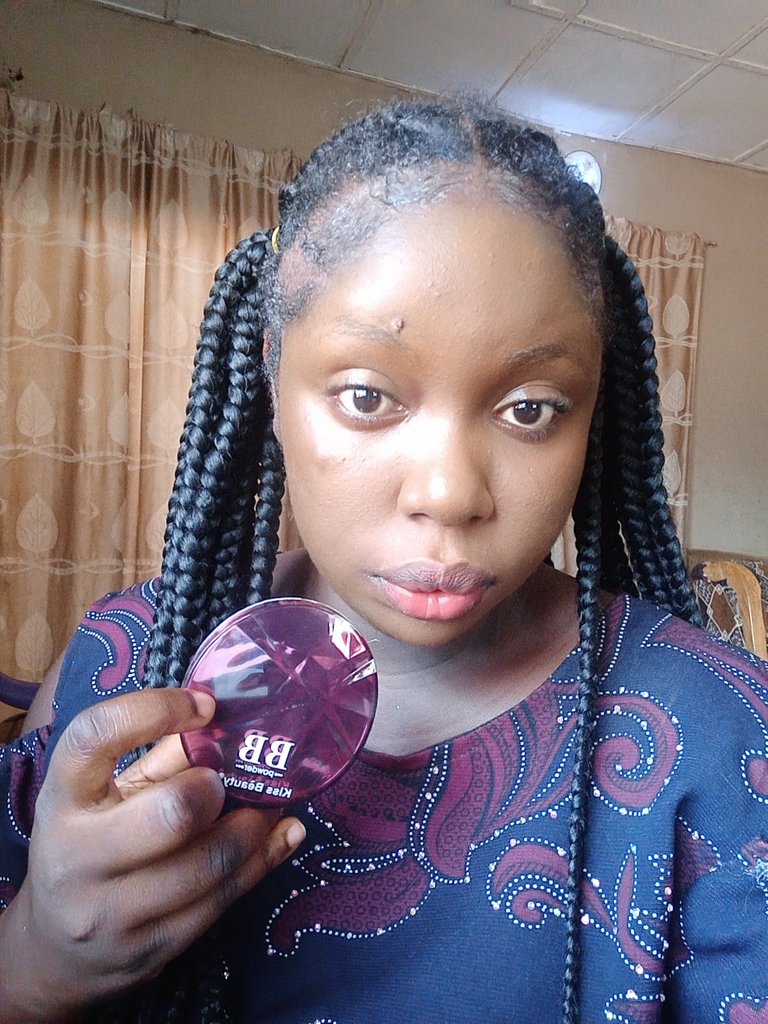 ---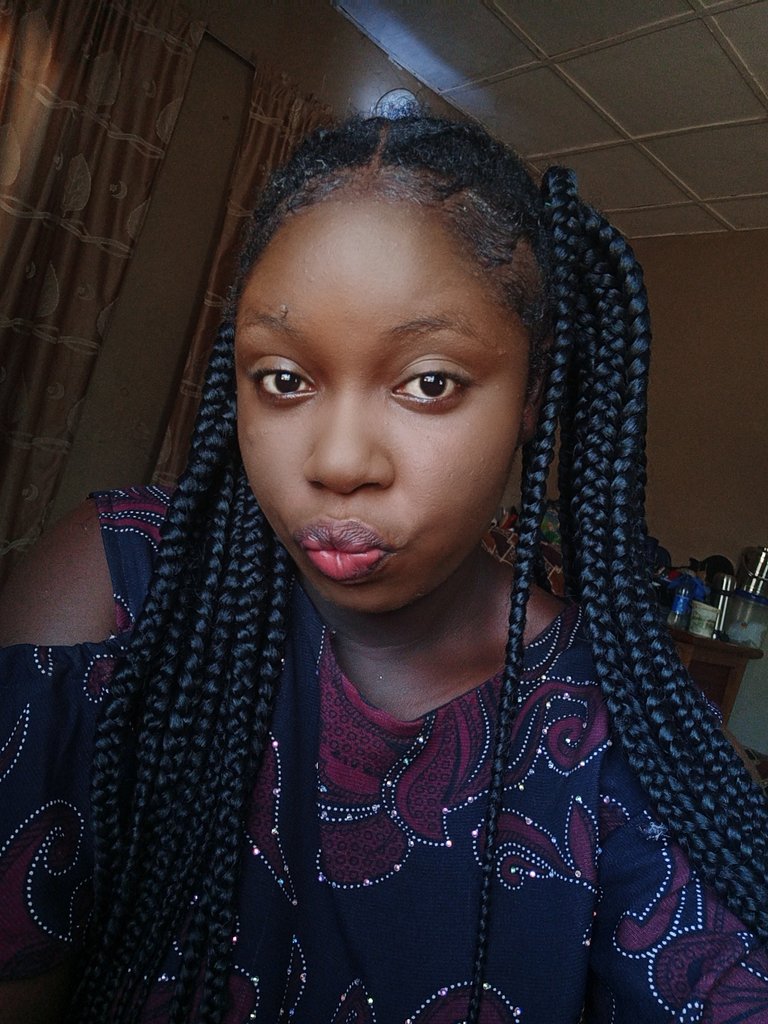 ---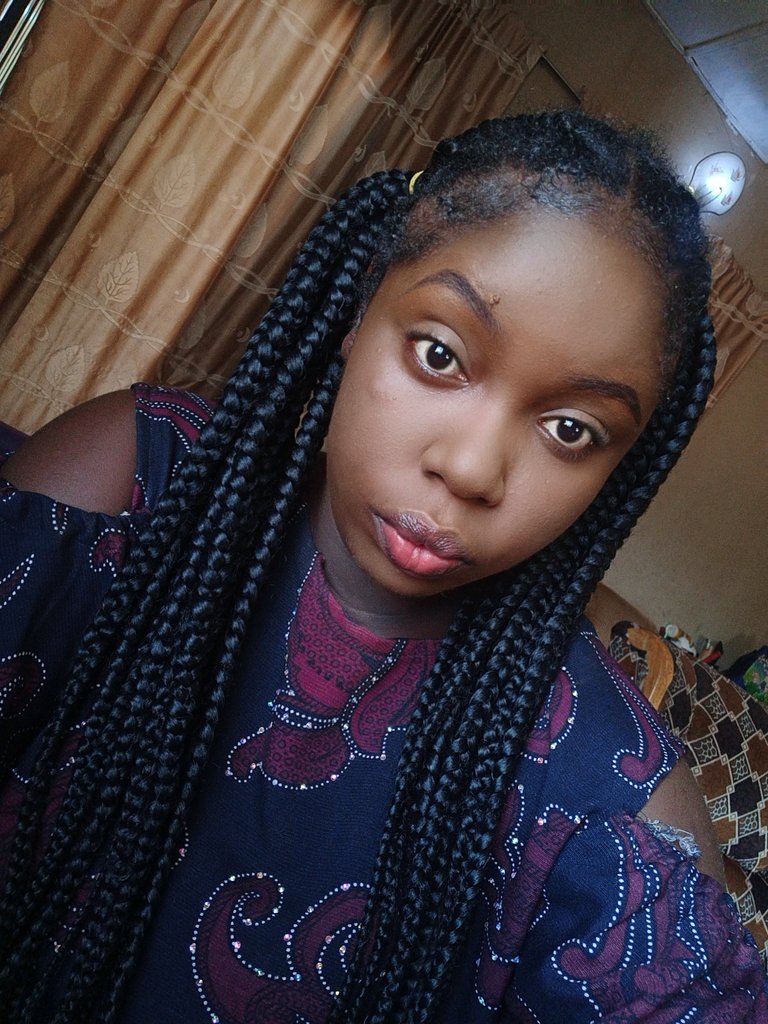 ---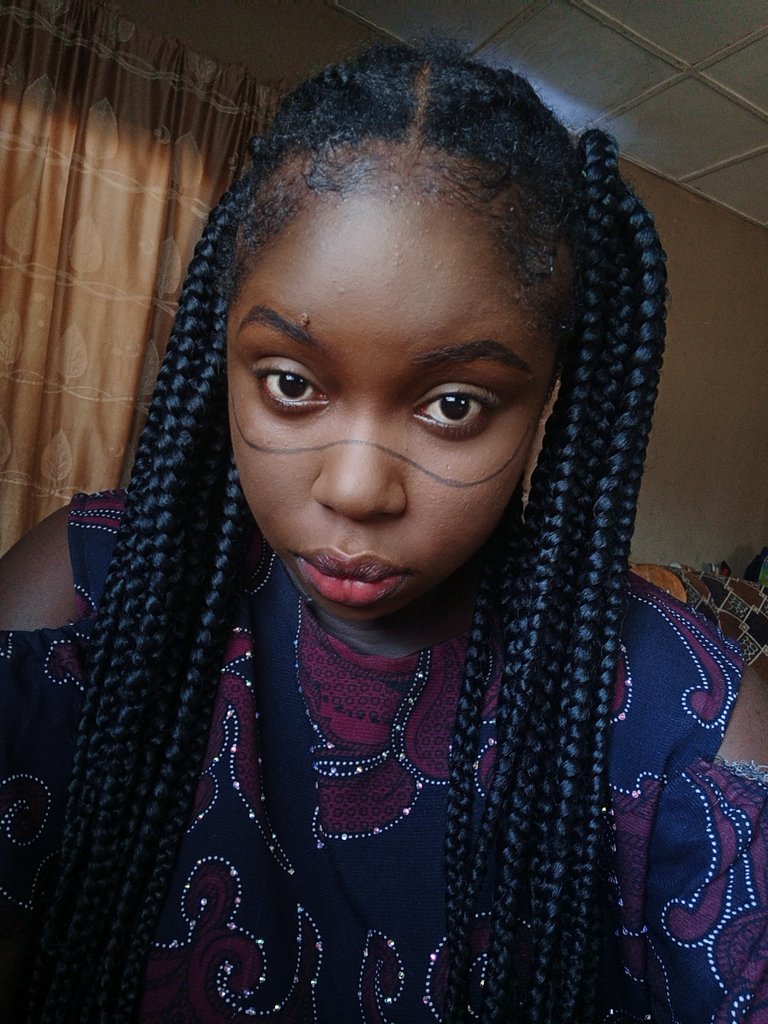 ---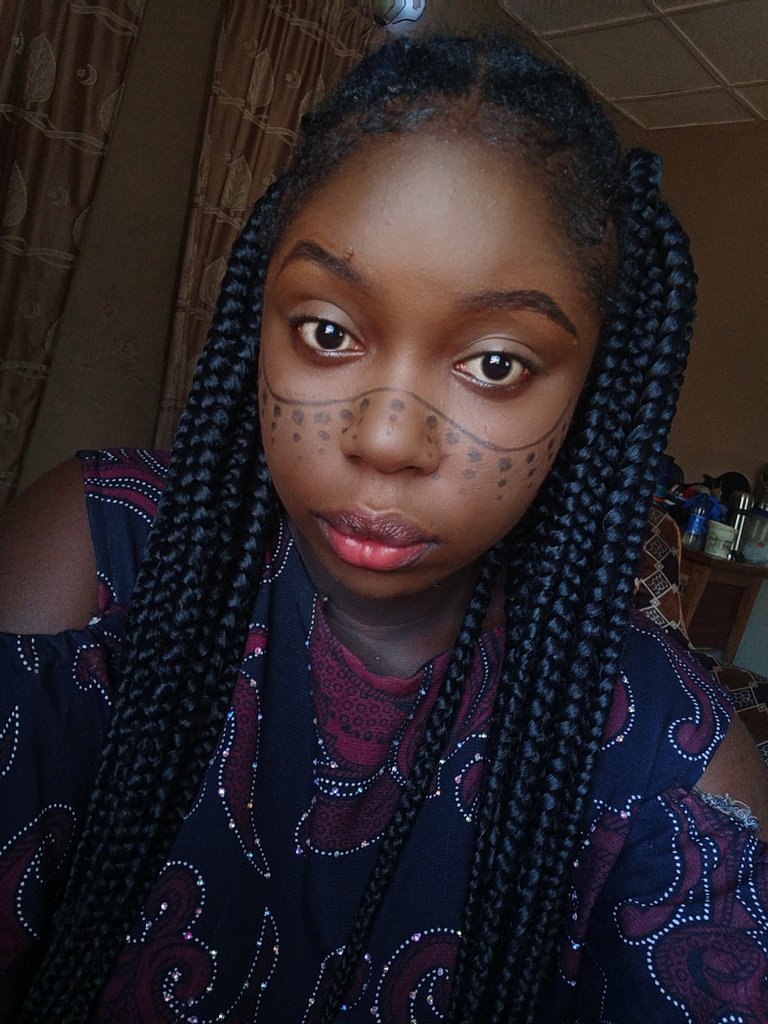 ---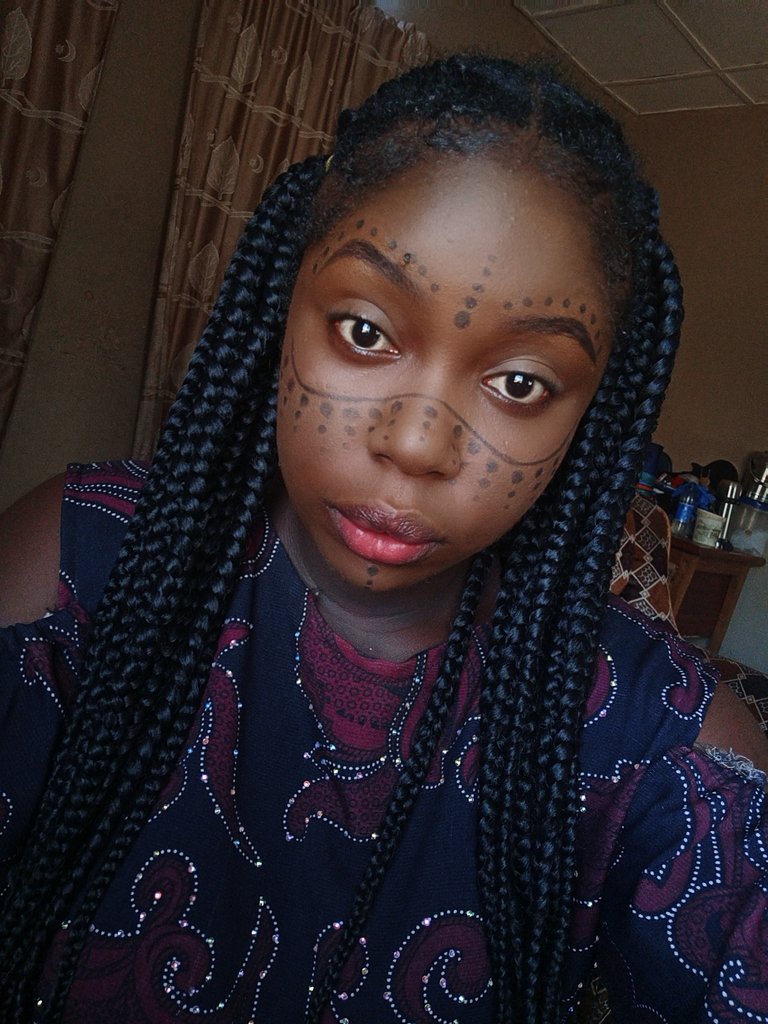 ---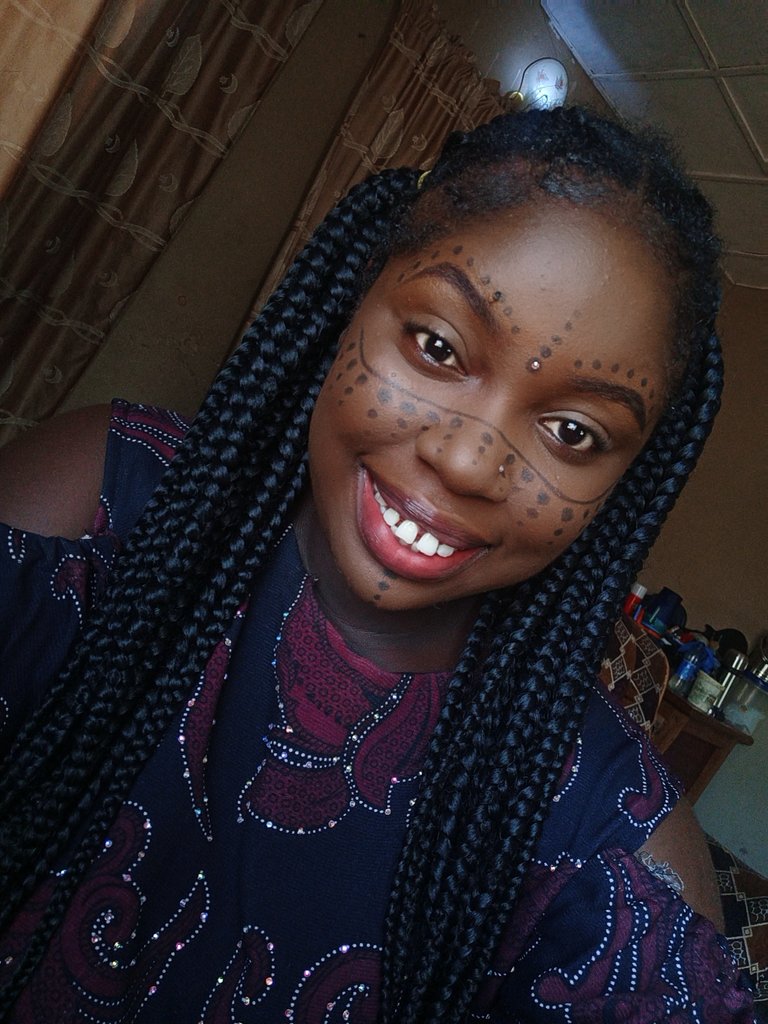 ---
FINISHED LOOK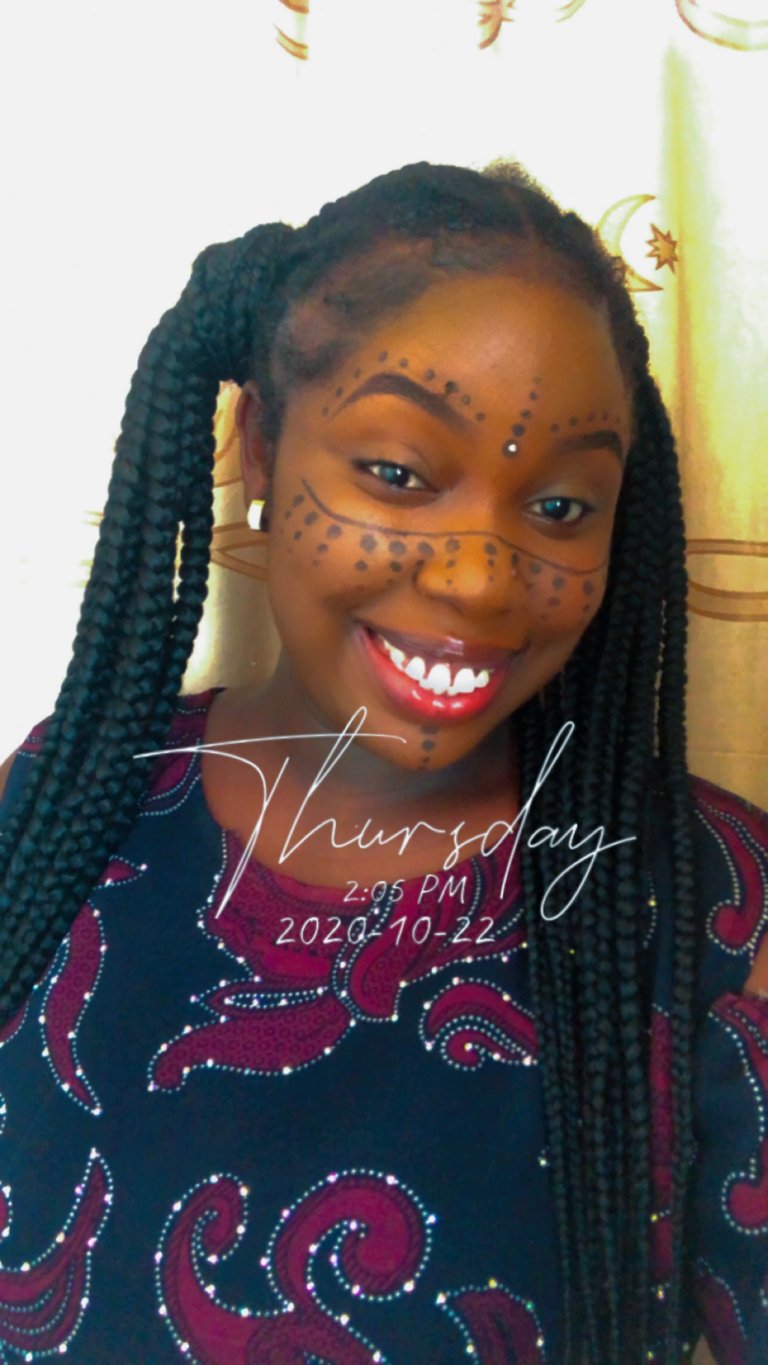 ---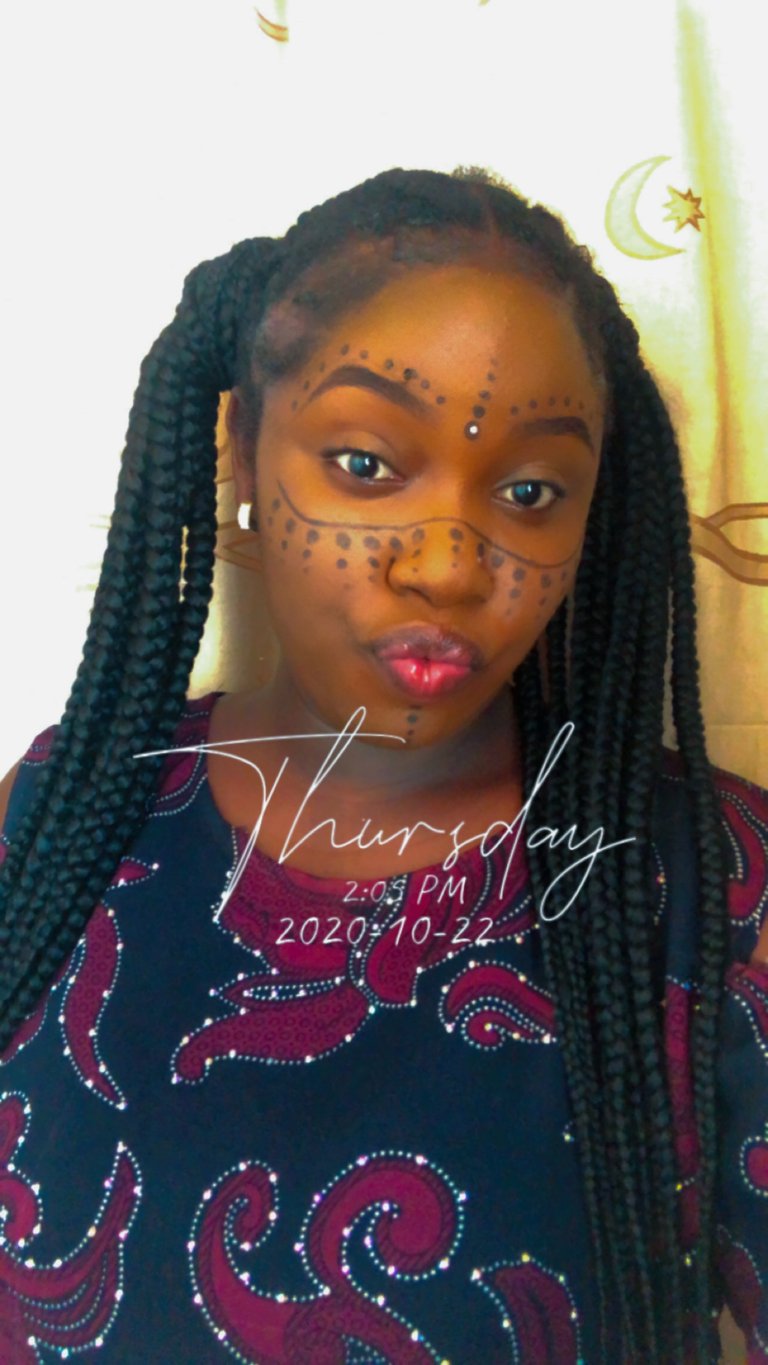 ---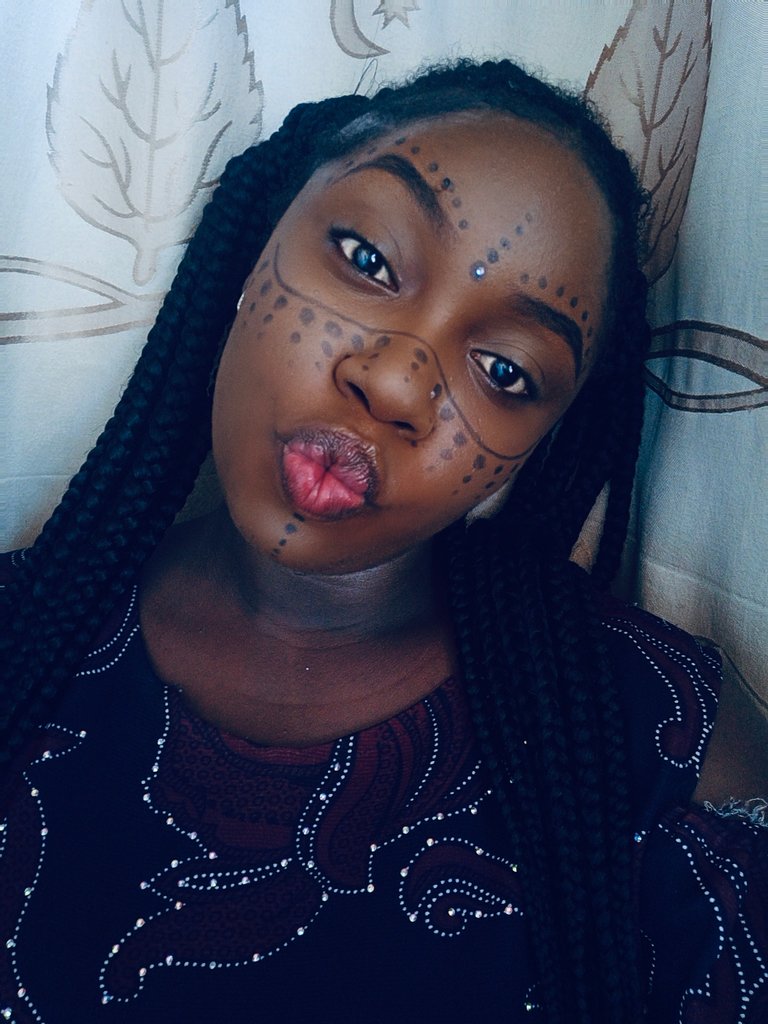 ---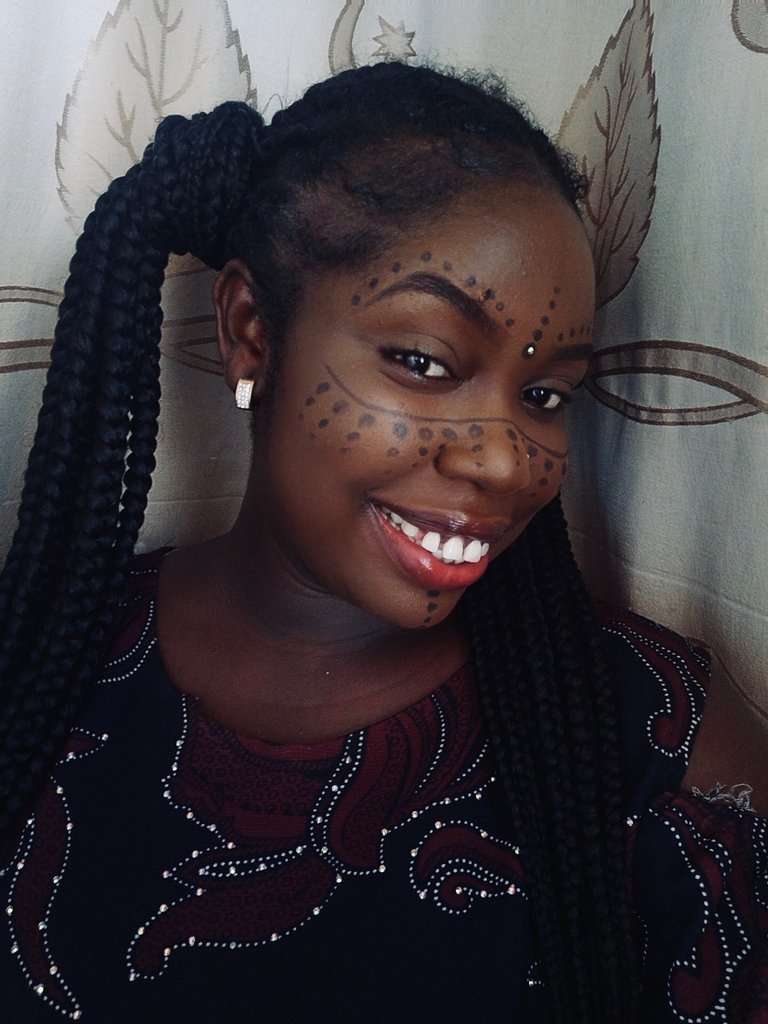 ---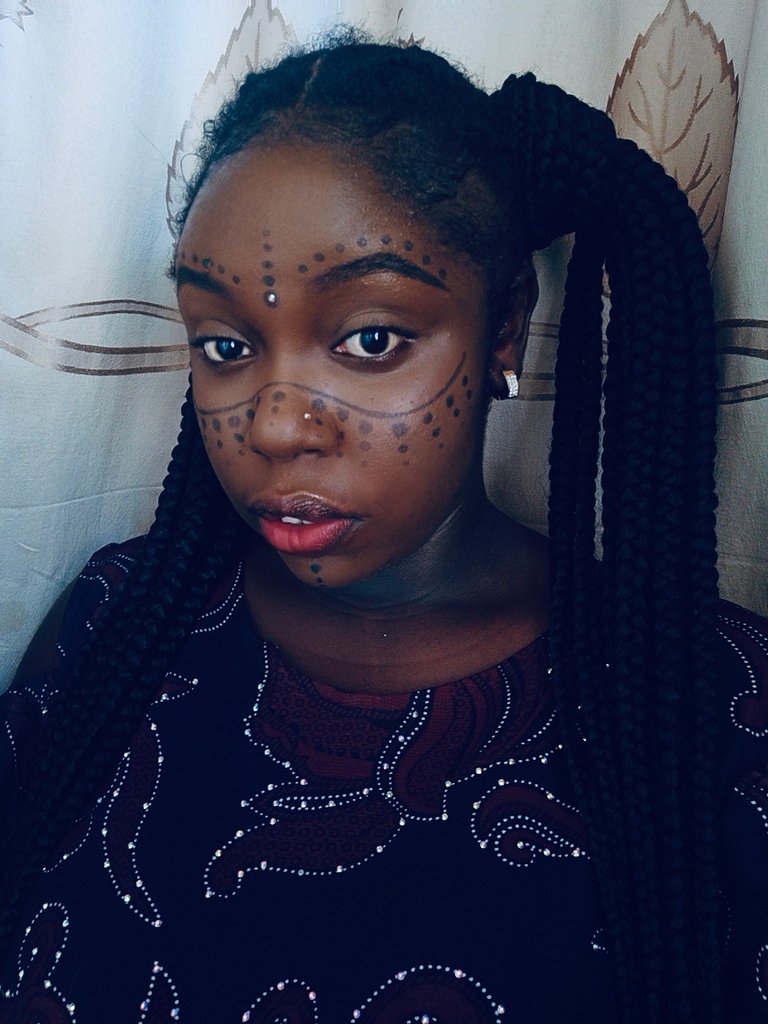 ---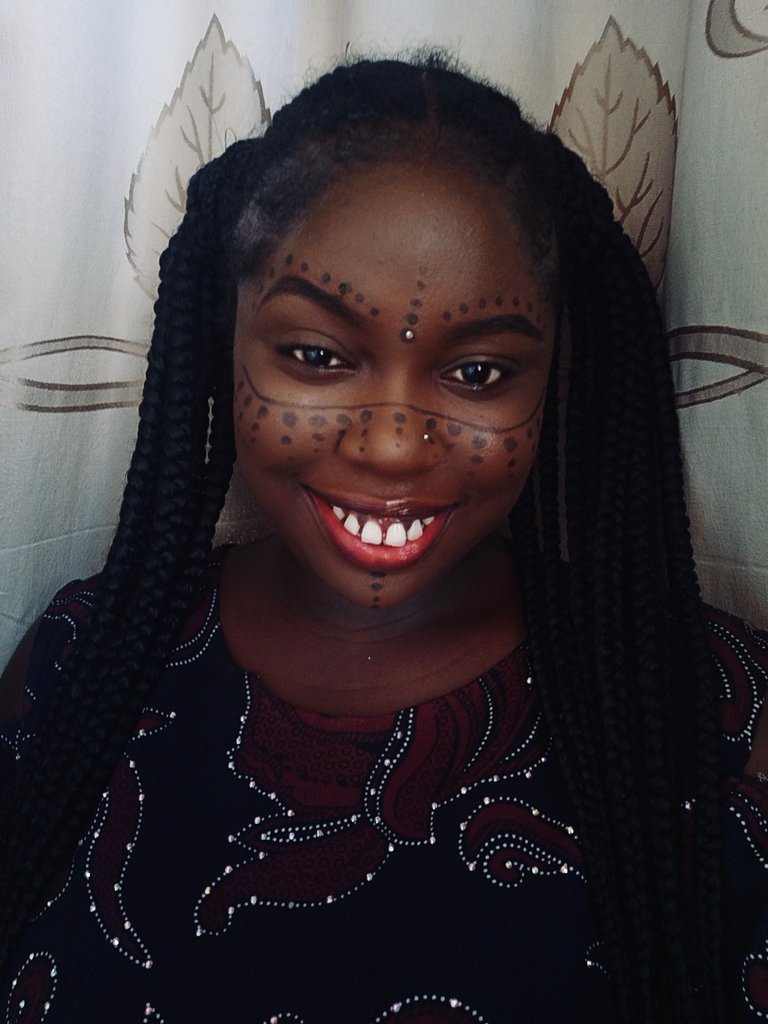 ---
THANK YOU FOR VIEWING MY BLOG AND HAVE A WONDERFUL DAY.