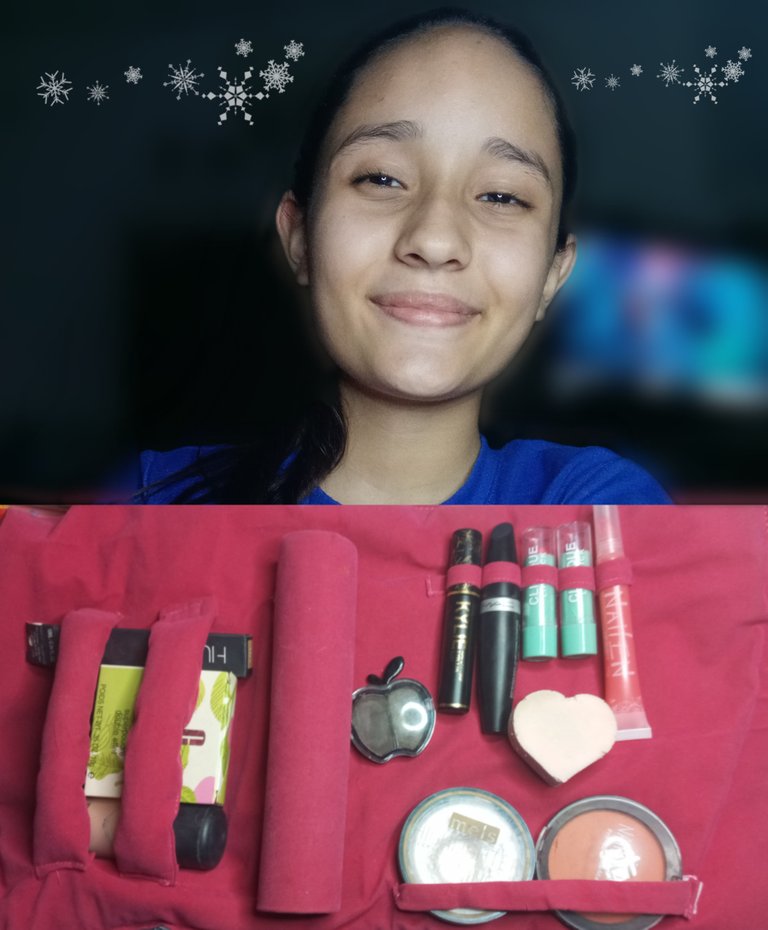 ---
Hola Comunidad de Hive❤, El día de Hoy traigo una idea para principiantes en el Maquillaje, Para los que quieren armar su Kit de maquillaje pero no saben por qué producto de Maquillaje empezar, Así que espero que les guste.
Hello Hive❤ Community, Today I bring an idea for beginners in Makeup, For those who want to put together your makeup Kit but do not know what product Makeup start, So I hope you like it.
---

---
Un kit de maquillaje es algo esencial e imprescindible para una mujer. No puede faltar en ningún tocador, ni en ningún bolso, Hay kit de Maquillajes básicos y extravagantes, y el día de hoy les voy enseñar el básico.
A makeup kit is something essential and indispensable for a woman. There are basic and extravagant makeup kits, and today I'm going to show you the basic one.
---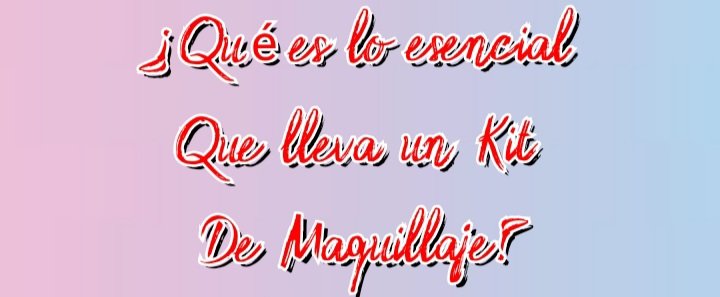 ---
Base: La base de maquillaje permite lograr una piel homogénea, integrada y pareja, dejando la tez lista para lucir el maquillaje de la mejor forma probable.
Corrector: El uso de corrector puede marcar la diferencia en el maquillaje y la apariencia de cualquier rostro.
Polvo: No sólo le da el toque final a cualquier look, también es el aliado irremplazable para que el efecto de la base, el corrector y el iluminador no se vea deshecho en un par de horas.
Paleta de sombras: Dan profundidad y dimensión a los ojos, complementando su color o simplemente atrayendo la atención.
Máscara de pestañas o rímel: Logra un look mucho más fresco, oscurece, alarga, da volumen, curva y define las pestañas, por si fuera poco, hace más llamativa y profunda tu mirada.
Delineador de ojos: El mejor aliado para intensificar el contorno de tus ojos y darles un toque mucho más atractivo y llamativo.
Sombra y Pincel de cejas: Las cejas dan equilibrio a la mirada y crean un marco imaginario en la cara, por lo que su correcta definición es un factor determinante en la apariencia del rostro.
Esponjas: Si lo que buscas es conseguir un acabado natural, las esponjas serán tus mejores aliadas.
Bálsamo para labios: Este producto es la clave para tener tus labios hidratados durante todo el día.
Labial: Los labios son otro factor determinante del rostro que se puede resaltar con la ayuda de un buen lápiz labial, pues ayuda a crear la ilusión de unos labios más carnosos, lo que permite lucir un rostro de rasgos más definidos y llamativos.
Rubor: El uso de rubor en tu maquillaje te dará un look con más luz y color.
Iluminador: Esto le dará a tu rostro iluminación y más delicadeza.
Brochas para Sombras y para el rubor: Las brochas son esenciales para aplicar las Sombras y el rubor le dan un mejor acabado a tu Maquillaje.
Foundation: Foundation allows you to achieve a homogeneous, integrated and even skin, leaving the complexion ready to show off your makeup in the best possible way.
Concealer: The use of concealer can make a difference in the makeup and appearance of any face.
Powder: Not only gives the final touch to any look, it is also the irreplaceable ally so that the effect of foundation, concealer and highlighter does not look undone in a couple of hours.
Palette of shadows: They give depth and dimension to the eyes, complementing their color or simply attracting attention.
Mascara: Achieves a much fresher look, darkens, lengthens, volumizes, curves and defines lashes, and if that's not enough, makes your look more striking and deeper.
Eyeliner: The best ally to intensify the contour of your eyes and give them a much more attractive and striking touch.
Eyebrow Shadow and Brush: Eyebrows give balance to the look and create an imaginary frame on the face, so their correct definition is a determining factor in the appearance of the face.
Sponges: If you are looking for a natural finish, sponges will be your best allies.
Lip balm: This product is the key to keeping your lips moisturized all day long.
Lipstick: Lips are another determining factor of the face that can be highlighted with the help of a good lipstick, as it helps to create the illusion of fuller lips, which allows you to show off a face with more defined and striking features.
Blush: The use of blush in your makeup will give you a look with more light and color.
Illuminator: This will give your face illumination and more delicacy.
Brushes for shadows and blush: Brushes are essential for applying shadows and blush to give a better finish to your makeup.
---

---
Este fue el kit de maquillaje básico que yo realicé los cosméticos los organicé en un estuche para cosméticos de viaje que se enrolla y cabe perfectamente en un bolso o maleta.
This was the basic makeup kit that I made the cosmetics I organized them in a travel cosmetic case that rolls up and fits perfectly in a purse or suitcase.
---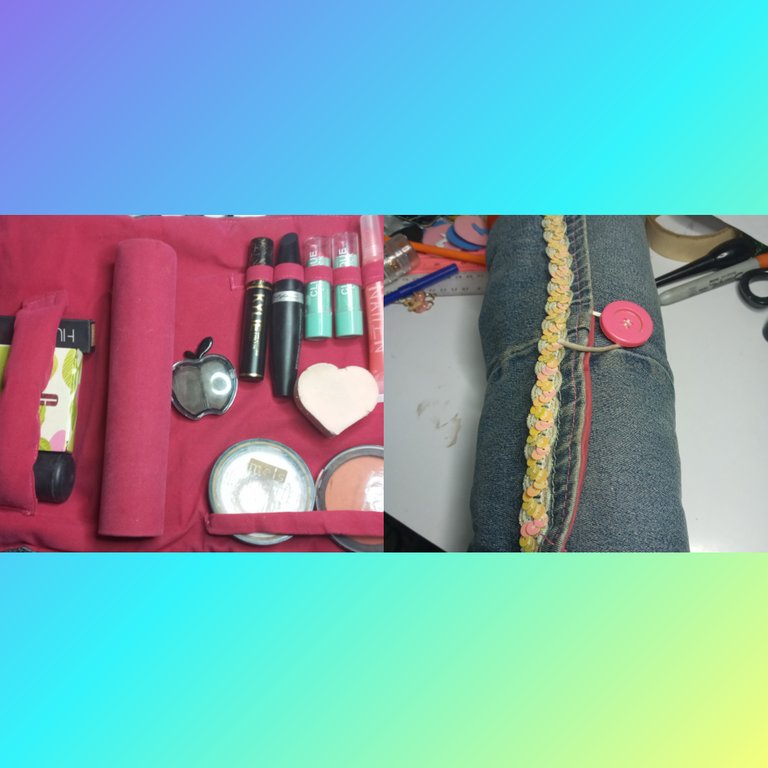 ---
Y ese ha sido mi kit de Maquillaje personal básico espero que te gustara hasta un próximo post.
And that has been my basic personal Makeup kit I hope you liked it until a next post.
---