[ENG - ESP] A rocket in my arm | un cohete en mi brazo
Hey, what's up! Happy weekend, I wish your day a blessing.
Today I am excited to share my first post in this community "a makeup on my arm" inspired by a rocket in motion, let me show you step by step how I did it, let's get to work:
Hey, que tal! Feliz fin de semana, deseo que tu día sea de bendición.
El día de hoy me encuentro emocionado de compartir mi primer post en esta comunidad "un maquillaje en mi brazo" inspirado en un cohete en marcha, déjame mostrarte paso a paso como lo hice, manos a la obra: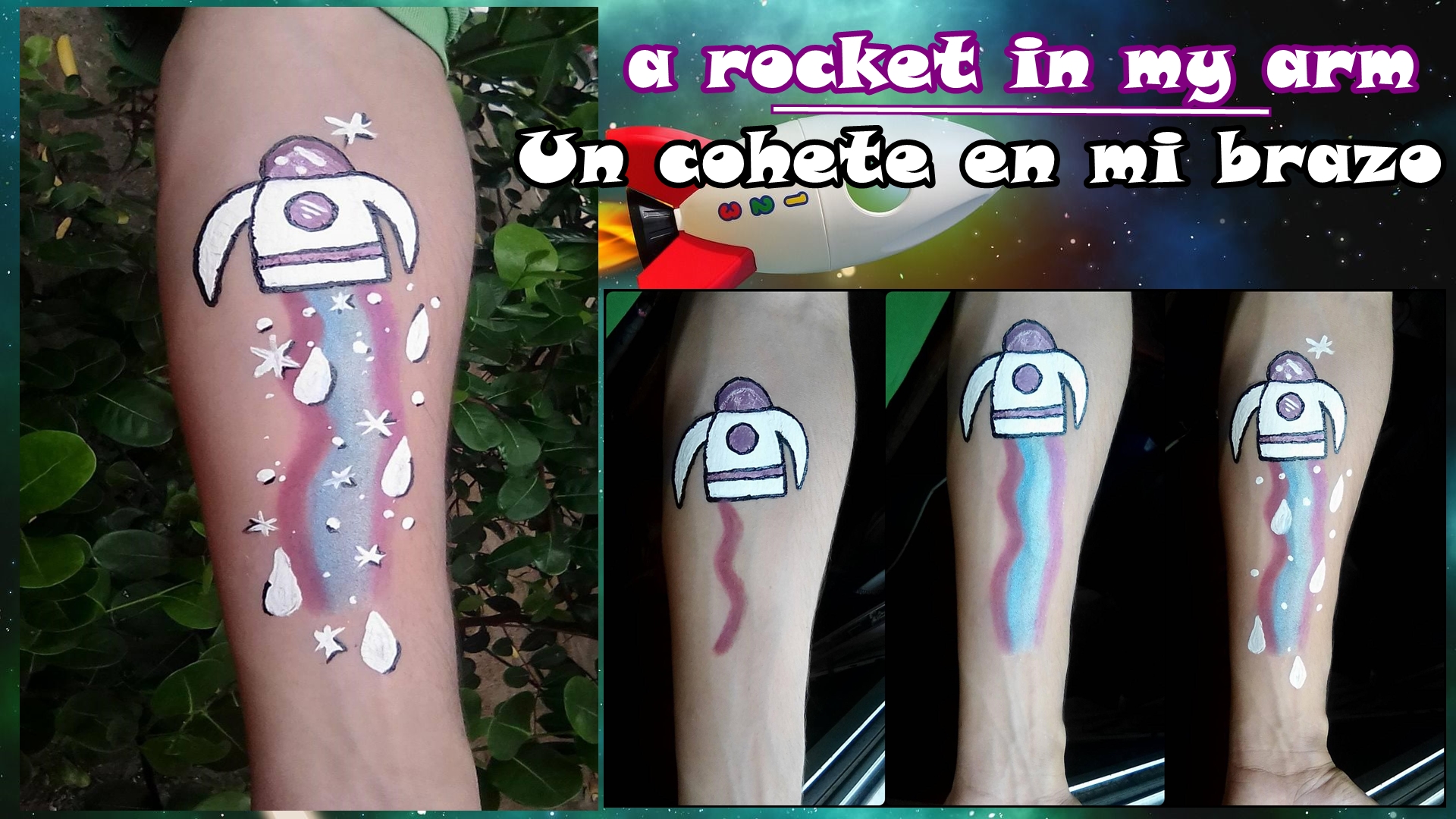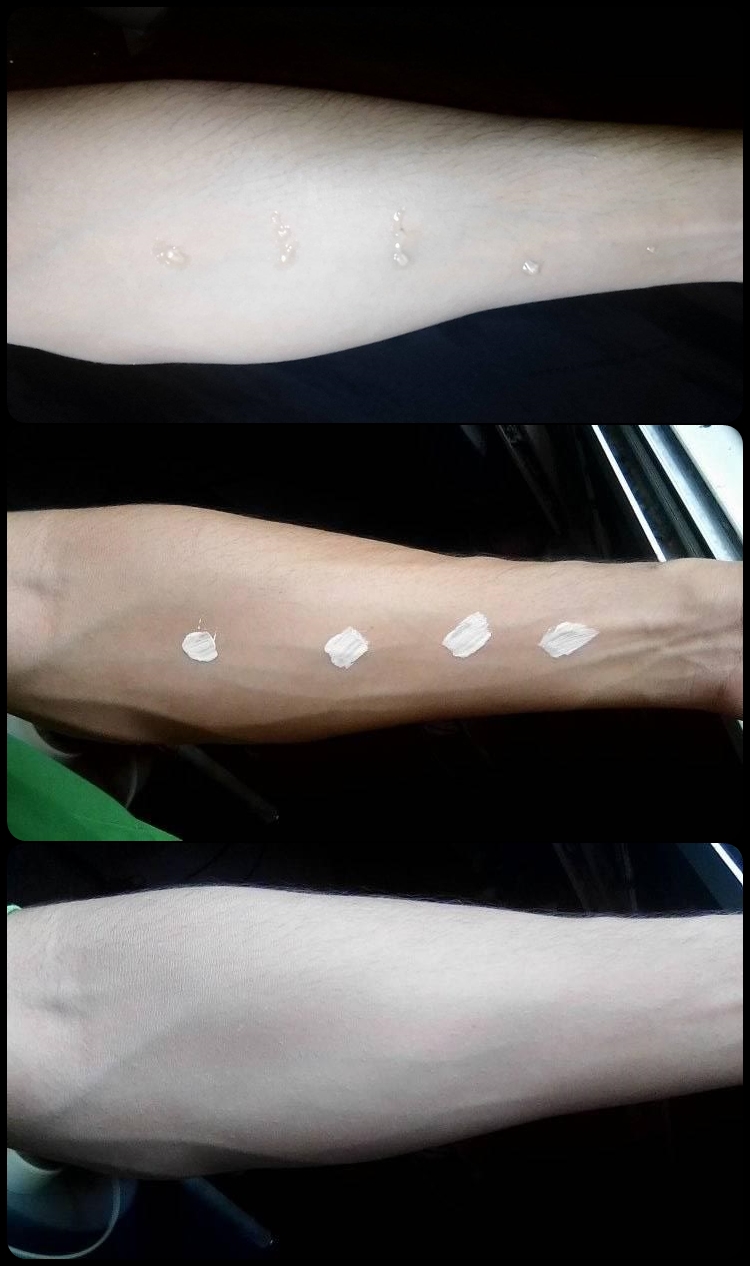 English:
•STEP 1: Wash and dry the arm well, then apply a little primer to make the makeup last longer.
•STEP 2: Now we apply facial foundation on the arm.
•STEP 3: Seal the face base with the help of pressed powder.
Español:
•PASO 1: Lavamos y secamos bien el brazo, luego aplicamos un poco de primer para que el maquillaje tenga más duración.
•PASO 2: Ahora aplicamos base facial en el brazo.
•PASO 3: Sellamos la base facial con la ayuda de polvo compacto.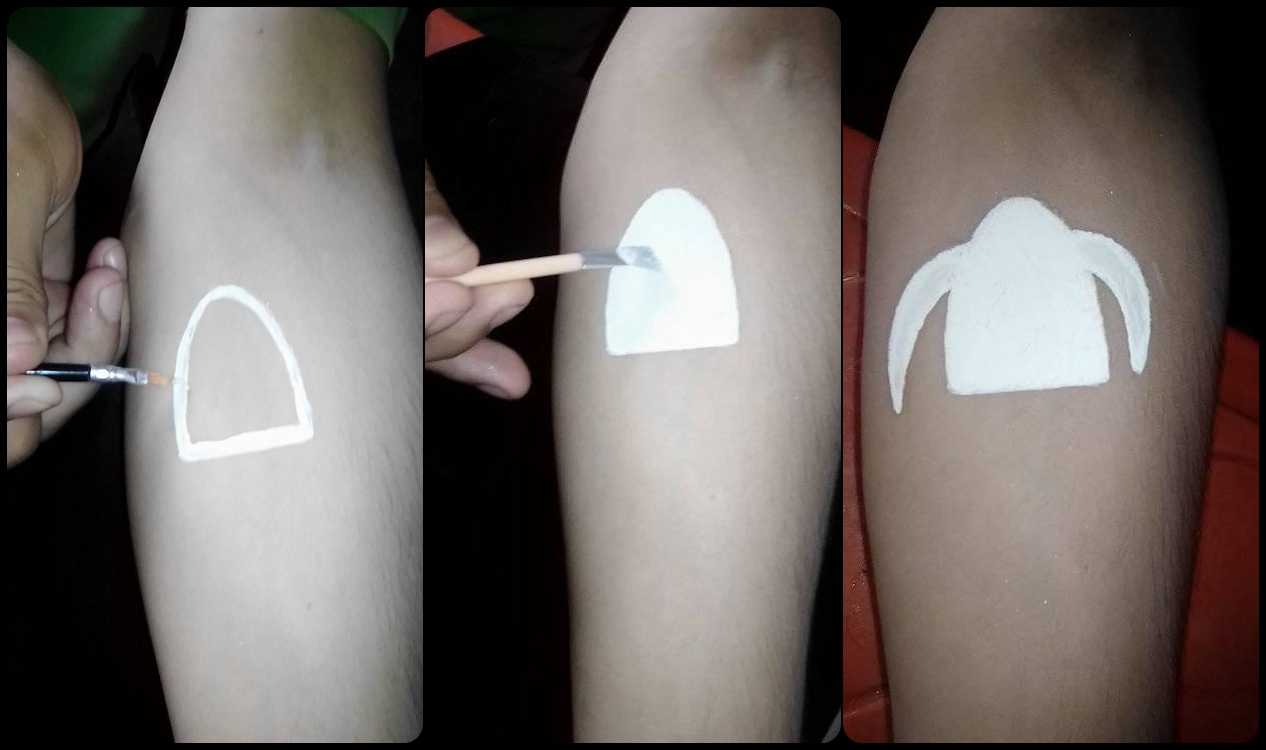 English:
•STEP 4: Draw the figure of a rocket with white liquid shadow and the help of a thin brush (Fill the whole figure).
Español:
•PASO 4: Dibujamos la figura de un cohete con sombra liquida color blanco y la ayuda de una brocha delgada (Rellenar toda la figura).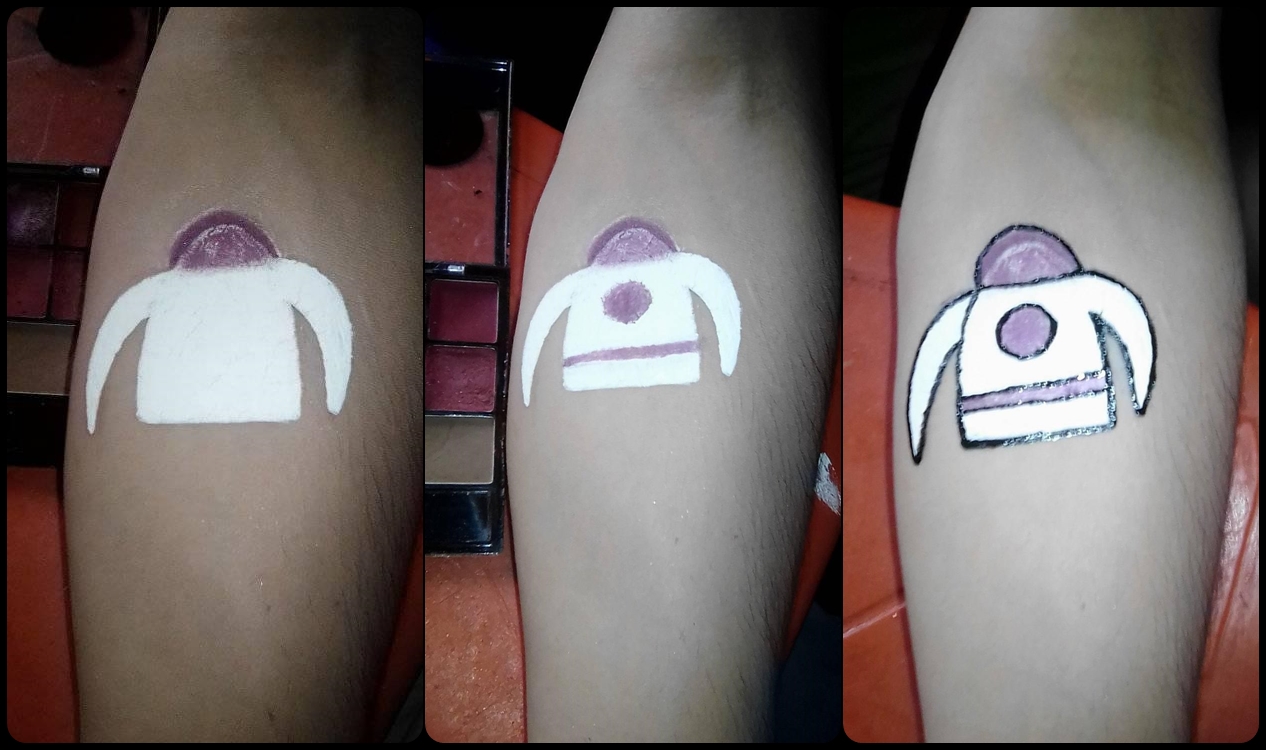 English:
•STEP 5: Draw the upper part of the rocket with purple colored shadow, then draw a circle in the middle of the rocket and a line in the lower part of the rocket horizontally, also with purple colored shadow.
•STEP 6: We use black eyeliner covering all the edges of the rocket, this is to give depth to the drawing.
Español:
•PASO 5: Dibujamos la parte superior del cohete con sombra colar morado, luego dibujamos un circulo en medio del cohete y una línea en la parte inferior del cohete en forma horizontal, también con sombra color morado.
•PASO 6: Usamos delineador color negro cubriendo todos los bordes del cohete, esto es para dar profundidad al dibujo.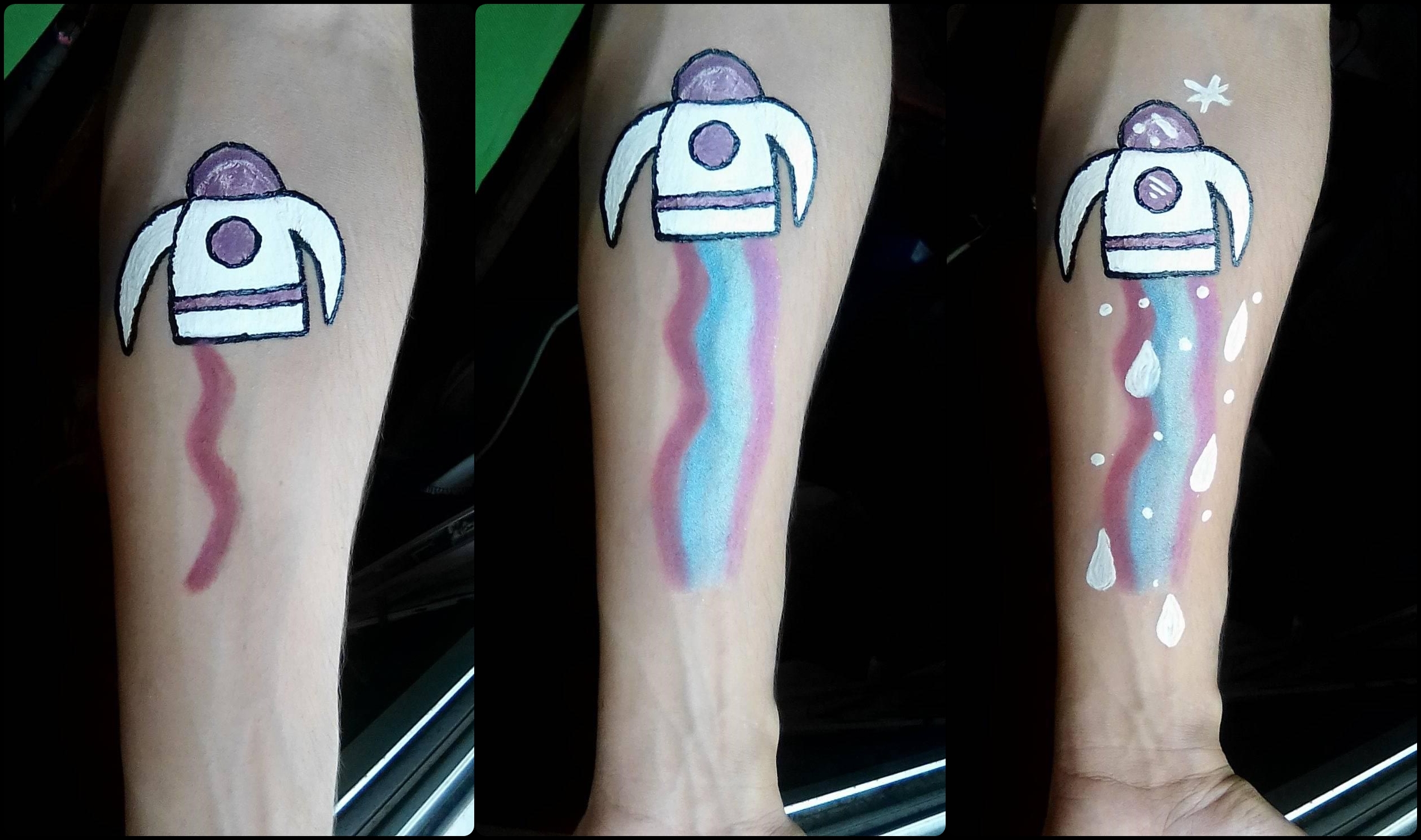 English:
•STEP 7: We use vinotint color shadow and create a wavy line on the lower left side of the rocket to simulate the smoke trail of the rocket in motion.
•STEP 8: We use blue, green and pink shadows and make a line next to the vinotint line simulating the smoke trail of the rocket.
•STEP 9: We use white eyeliner and draw drops under the rocket.
Español:
•PASO 7: Usamos sombra color vinotinto y creamos una línea ondulada en la parte inferior izquierda del cohete para simular el rastro de humo del cohete en marcha.
•PASO 8: Usamos sombra color: azul, verde y rosa y hacemos una línea al lado de la línea vinotinto simulando el rastro de humo del cohete.
•PASO 9: Usamos delineador color blanco y dibujamos gotas debajo del cohete.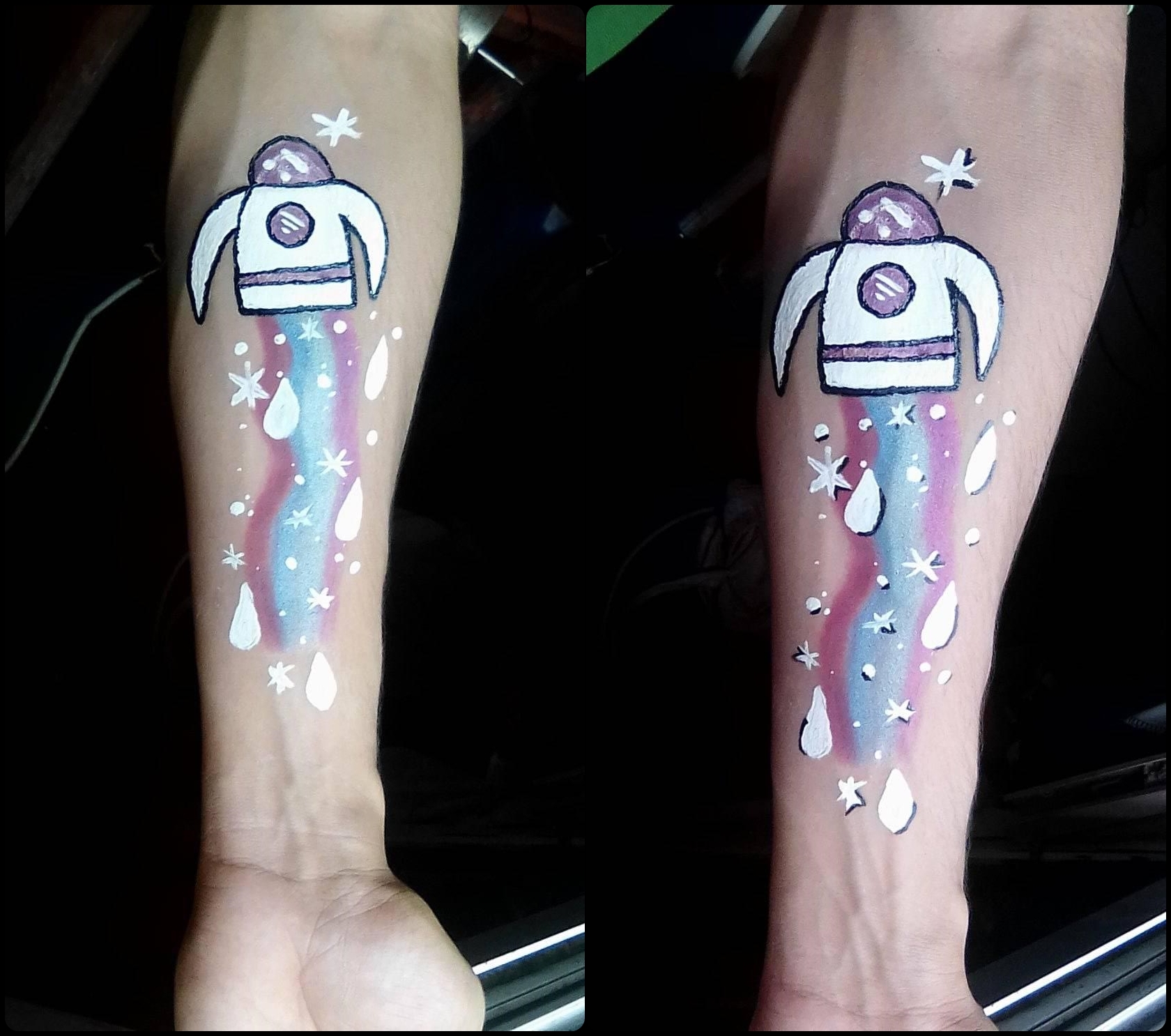 English:
•STEP 10: With the white eyeliner, draw small stars under the rocket (we draw a big star on top of the rocket).
•STEP 11: Draw a line on each side of the stars and the drops with the black eyeliner, simulating a shadow.
Español:
•PASO 10: Con el delineador color blanco, dibujamos pequeñas estrellas debajo del cohete (dibujamos una estrella grande encima del cohete).
•PASO 11: Dibujamos una línea de cada lado de las estrellas y de las gotas con el delineador color negro, simulando una sombra.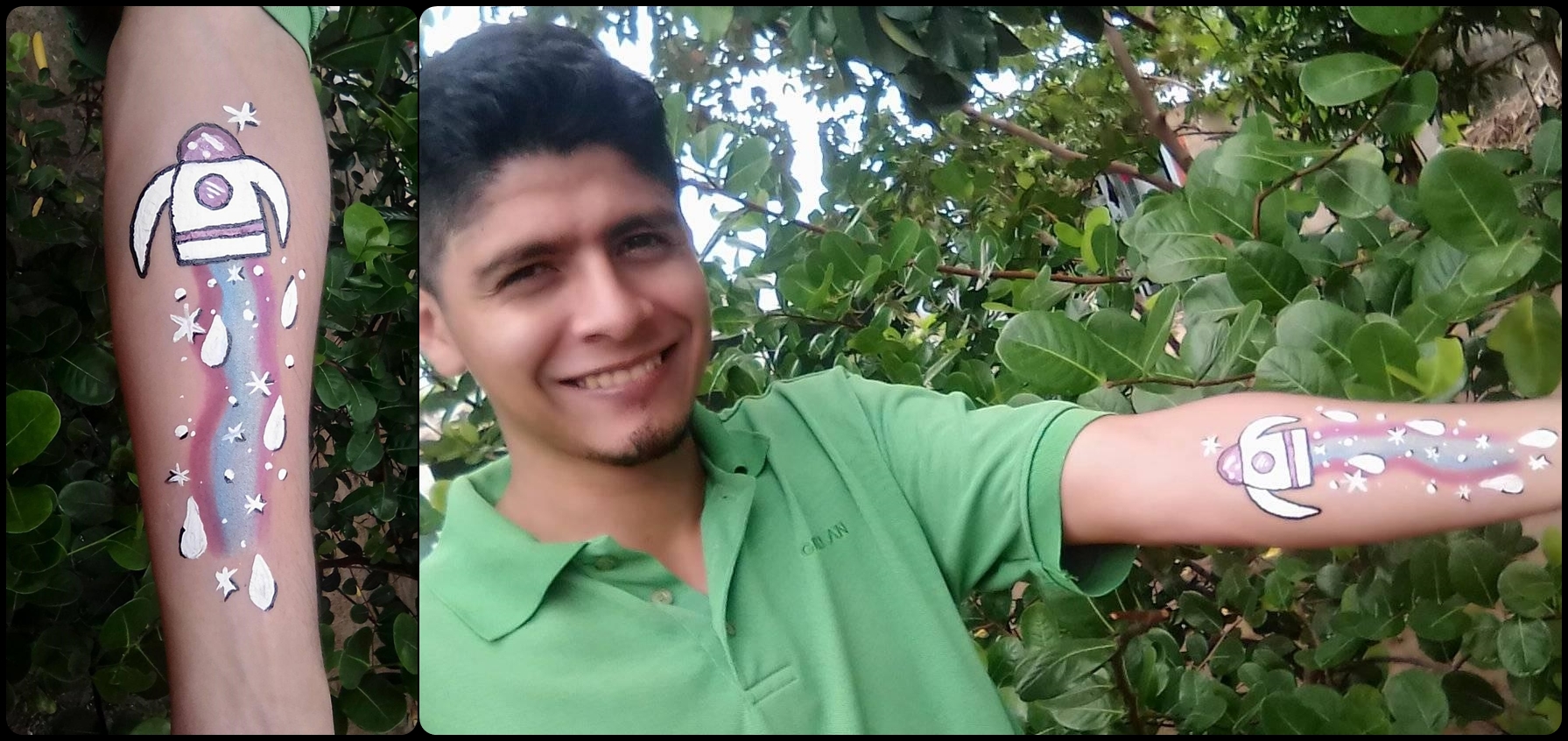 All photos are my own, translator used: DeepL.
Todas las fotos son de mi autoria, traductor usado: DeepL.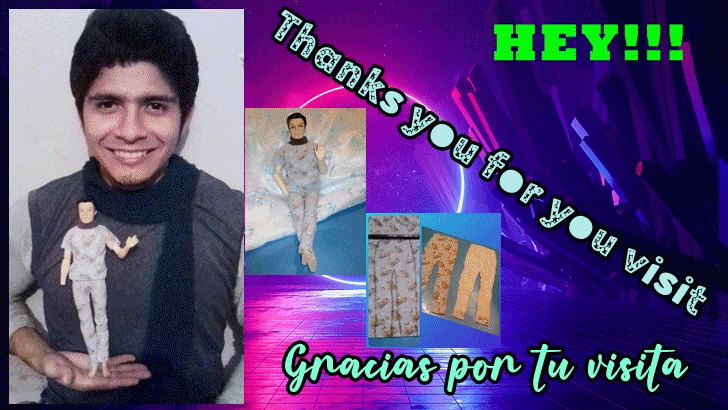 ---
---