🎭🎃🎨🔆💢🎭🎃🎨🔆💢🎭🎃🎨🔆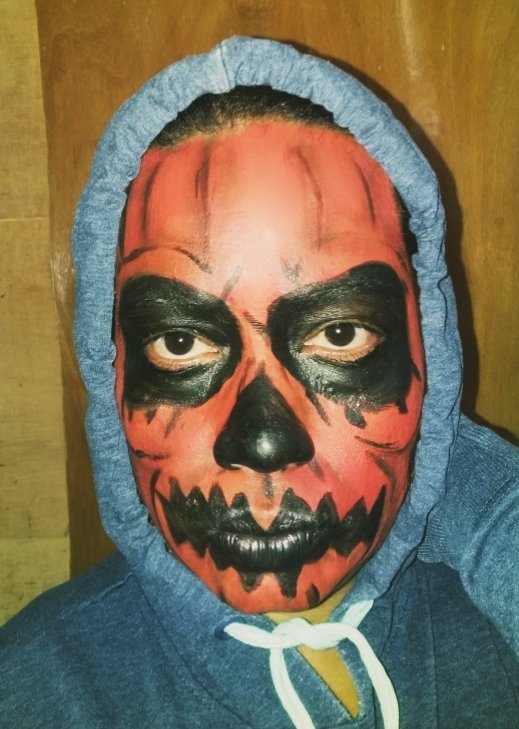 🎭🎃🎨🔆💢🎭🎃🎨🔆💢🎭🎃🎨🔆
Hello hello dear and appreciated users of this wonderful #Hive platform, Today I want to share with you a horror makeup, inspired by an evil pumpkin. I wanted to do it by giving him strong and rough features, to resemble hardness and evil.
Hola hola queridos y apreciados usuarios de esta maravillosa plataforma #Hive, Hoy quiero compartir con ustedes un maquillaje de Terror, inspirado en una calabaza malvada. Quise realizarlo dándole rasgos fuertes y toscos, para asemejar la dureza y maldad.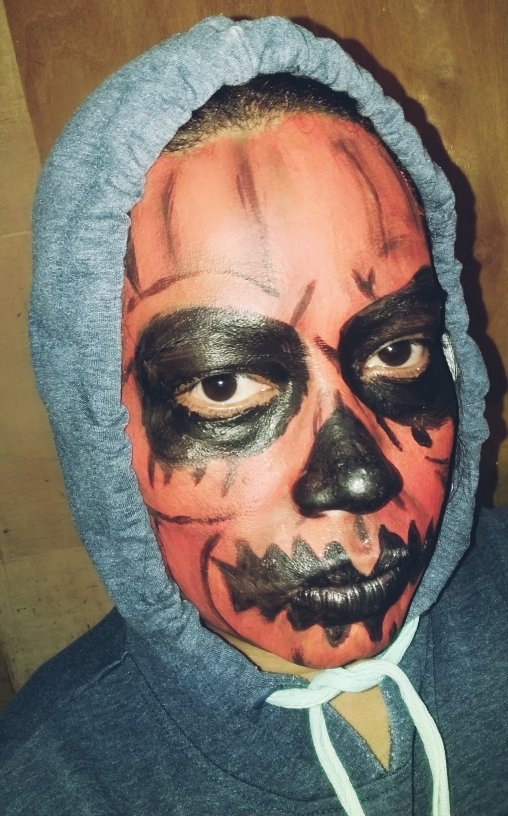 👣Step by Step👣
👣Paso a Paso👣
1.Clean and hydrated face.📌
1.Carita limpia e hidratada.




2. I started outlining the shapes on my face to get an idea of ​​where I was going to place each color.📌




2.Comencé delineando las figuras en mi cara para tener una idea de dónde iba a colocar cada color.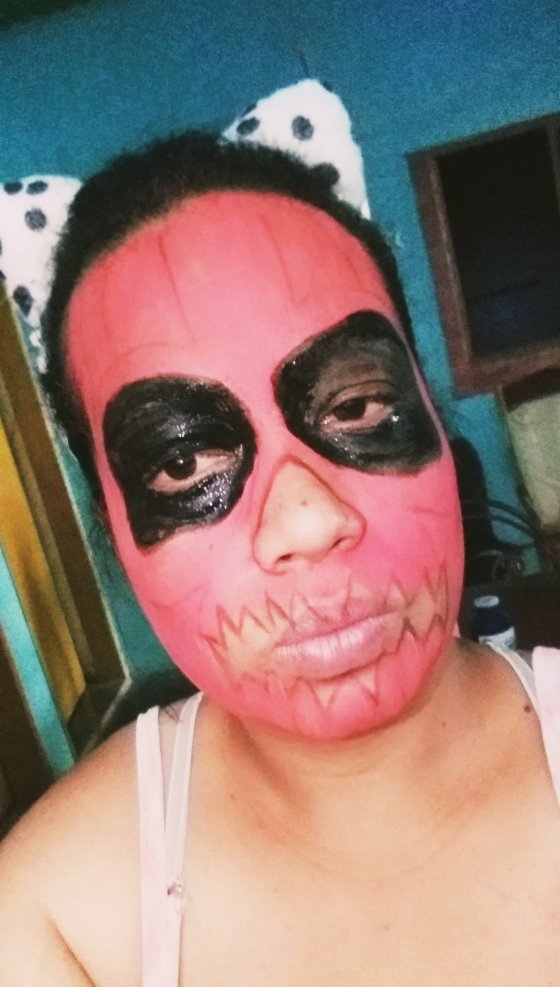 3.I put red paint with orange tones on the background of the face.📌
3.Coloqué pintura color rojo con tonos anaranjado en el fondo del rostro.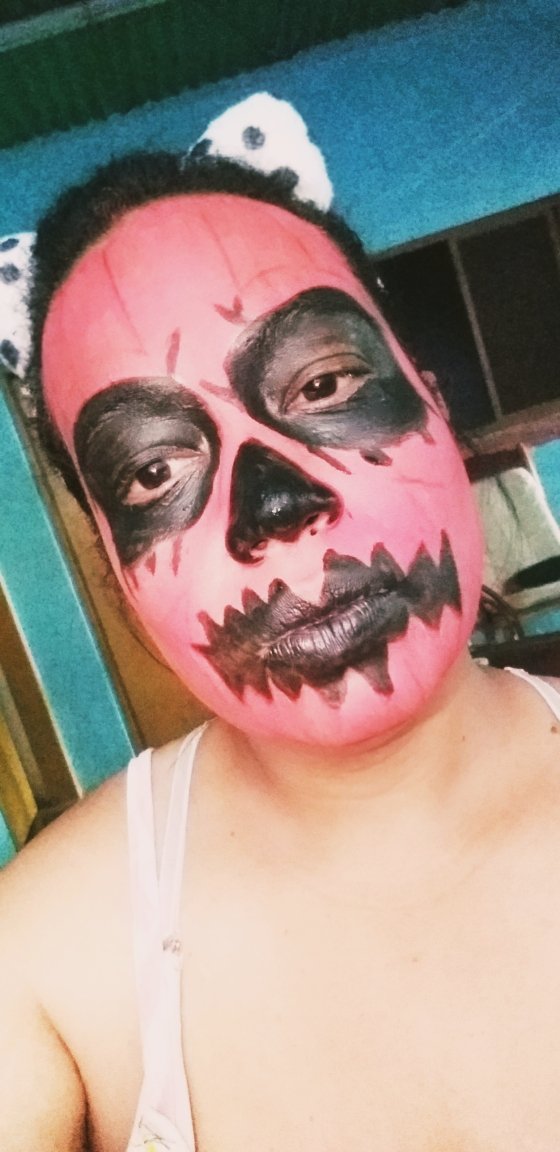 4.I placed black paint around the eyes in a circular shape, the mouth in a zigzag shape, the nose and the lines to customize the shape of the pumpkin.📌
4.Coloqué pintura negra en los alrededores de los ojos de forma circular, la boca en forma de zigzag, la nariz y las líneas personalizar la forma de la calabaza.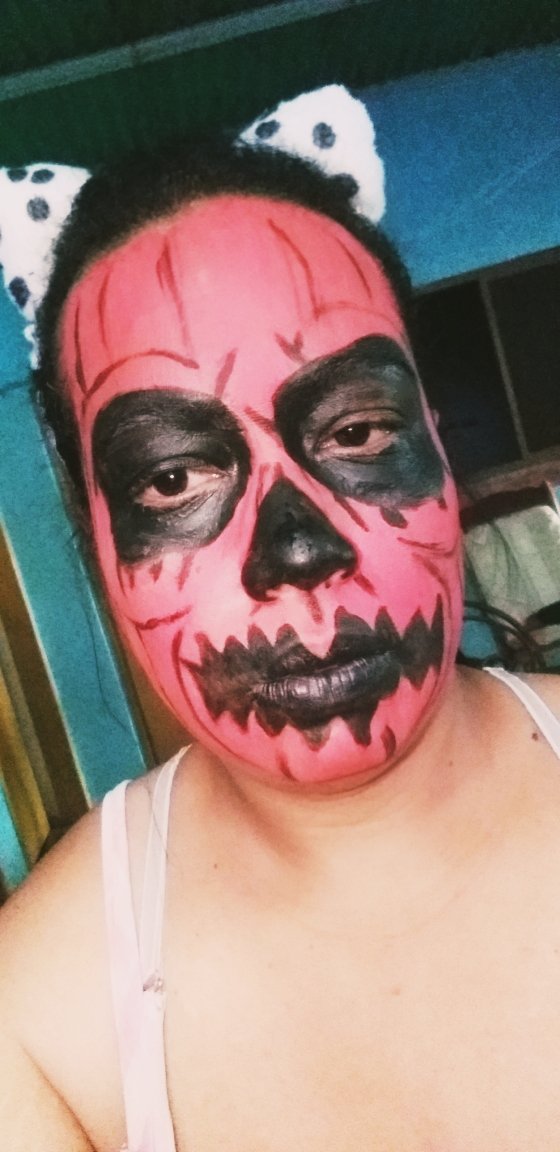 5. I blurred all the lines with black shadow to give it more depth. And that's how the evil pumpkin was.📌
5.Difuminé con sombra negra todas las líneas para darle mayor profundidad.
Y listo así quedó la calabaza malvada.
Thank you for following me here and I wish with all my heart that it has been to your liking. I say goodbye until a new opportunity, wishing you many blessings and successes !! Greetings!!!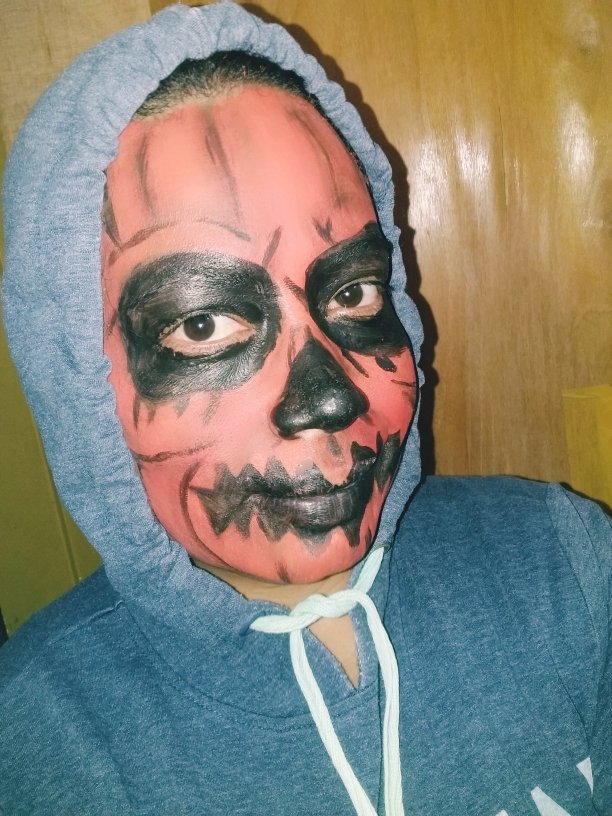 Gracias por seguirme hasta acá y deseo de todo corazón que haya sido de su agrado.
Me despido hasta una nueva oportunidad, deseándoles muchas bendiciones y éxitos!! Saludos!!!


🎭🎃🎨🔆💢🎭🎃🎨🔆💢🎭🎃🎨🔆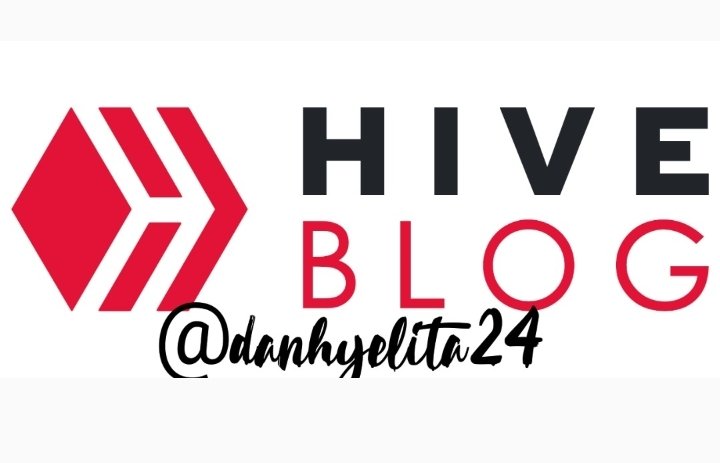 🎭🎃🎨🔆💢🎭🎃🎨🔆💢🎭🎃🎨🔆