¡Feliz día tengan todos! || ¡Happy day everyone!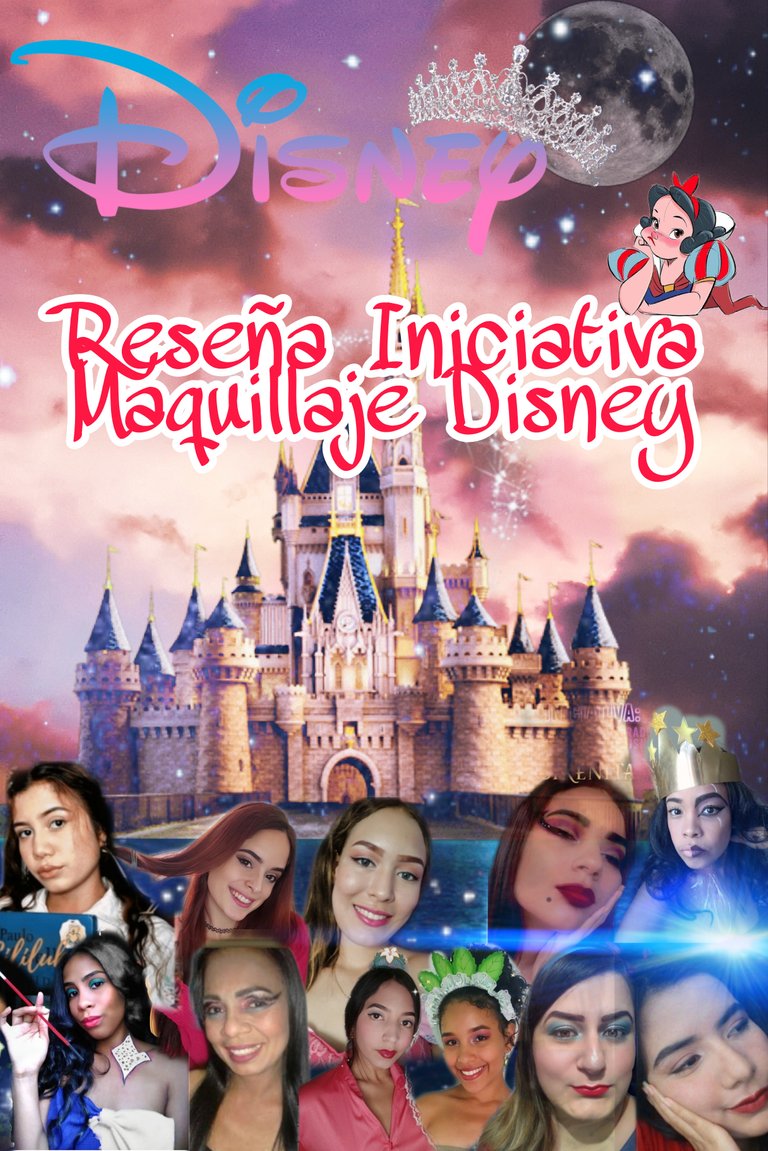 Hola, mis hivers, hoy he decidido dar crédito al trabajo realizado por las artistas que se unieron al equipo de pinceladas al pasado con la recreación de los clásicos de Disney, no cabe duda que está iniciativa nos hizo sentir niños y sobre todo recordar todas esas películas que hicieron historia en la o población infantil.
Por eso quiero darles un recorrido por este arcoiris que mediante estas artistas del maquillaje lograron revivir, los clásicos infantiles.
Hello, my hivers, today I have decided to give credit to the work done by the artists who joined the brushstroke team to recreate the Disney classics, there is no doubt that this initiative made us feel like children and above all remember all those films that made history in the or children's population.
That is why I want to give you a a journey through this rainbow that through these make-up artists managed to revive, the children's classics.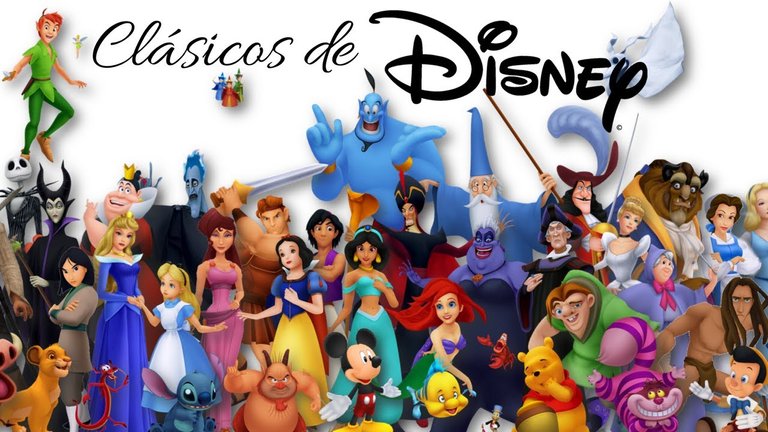 Fuente
Disney
Las Artistas:
En el post de la iniciativa rete a un grupo de hivers para recrear personajes de los clásicos de Disney, asi mismo dejarnos un lindo contenido sobre cada pelicula, recordemos el desafío:
💄@cleydimar2000 (Mulan) sinónimo de ímpetu y valentía.
💄@marytp20 (Cenicienta) que propicia la delicadeza y ternura.
💄@bea23 (La princesa y el sapo) incita a la esperanza.
💄@nanyuris (Pocahontas) representa el símbolo heroico.
💄@lqch (Blanca Nieves y los 7 enanitos) representa la lucha contra la envidia, la codicia y el poder.
💄@lolysacc (101 Dalmatas) símbolo de proeza y trabajo en equipo.
💄@lililuki (La bella y la bestia) invita a visualizar mas allá del cristal.
💄@mariblue (La sirenita) una historia de aventura y romance.
💄@sofiaquino98 (Tarzán) demostración de valentía y fuerza.
💄@marless (la bella durmiente) mantener viva la esperanza.
💄@tefyart (Aladdin) debemos usar la aventura y diversión en la vida.
Acotando que para esta oportunidad se unió la talentosa @barbibsq27 para ser parte de esta iniciativa.
Les comento que cada día una de estas chicas me sorprendió con su post, felicito a:
@lolysacc @lililuki @barbibsq27 @marytp20 @nanyuris @bea23 @lqch @marless @cleydimar2000 @mariblue porque dedicaron detalles especiales a sus post, disfrute la lectura y la visualización del trabajo final, sin olvidar lo mencionado por cada una de ustedes y es la alegría que les brindó esta iniciativa.
In the post of the initiative, I challenged a group of Hivers to recreate characters from Disney's classics, as well as leaving us a nice content on each film, remember the challenge:
💄@cleydimar2000 (Mulan) synonymous with drive and courage.
💄@marytp20 (Cinderella) that encourages delicacy and tenderness.
💄@bea23 (The Princess and the Frog) incites hope.
💄@nanyuris (Pocahontas) represents the heroic symbol.
💄@lqch (Snow White and the 7 Dwarfs) represents the fight against envy, greed and power.
💄@lolysacc (101 Dalmatians) symbolizes prowess and teamwork.
💄@lililuki (Beauty and the Beast) invites you to visualize beyond the crystal.
💄@mariblue (The Little Mermaid) a story of adventure and romance.
💄@sofiaquino98 (Tarzan) a demonstration of courage and strength.
💄@marless (Sleeping Beauty) keeping hope alive.
💄@tefyart (Aladdin) we must use adventure and fun in life.
For this opportunity, the talented @barbibsq27 joined us to be part of this initiative.
I comment that every day one of these girls surprised me with her post, I congratulate:
@lolysacc @lililuki @barbibsq27 @marytp20 @nanyuris @bea23 @lqch @marless @cleydimar2000 @mariblue because they dedicated special details to their post, I enjoyed reading and viewing the final work, without forgetting what was mentioned by each of you and it is the joy that this initiative gave them.
Dado el trabajo artístico de estas hivers, esta demás decirles que en esta maravillosa comunidad @makeuppower es grato conocer y admirar el talento de la chicas que la conforman, espero continuar creciendo en el ámbito del maquillaje nutriendo mis conocimientos mediante la puesta en práctica de nuevas técnicas que visualizo.
Given the artistic work of these hivers, I would like to tell you that in this wonderful community @makeuppower it is pleasing to know and admire the talent of the girls who make it up. I hope to continue growing in the field of makeup by nourishing my knowledge through the implementation of new techniques that I visualize.


Reseña de los maquillajes

Estás fueron las protagonistas de la iniciativa.
Make-up review. These were the protagonists of the initiative

(Unsupported https://3speak.co/embed?v=ciresophen/dnsjtzjj)




Gracias mis hivers espero continuar trayendo temas que inspiren a crear y alegren el mundo del maquillaje.

Thank you my hivers I hope to continue to bring topics that inspire you to create and brighten up the world of make-up.


Fuente

"El maquillaje más hermoso en una mujer es la pasión. Pero los cosméticos son más fáciles de comprar". Yves Saint Laurent.

"The most beautiful make-up on a woman is passion. But cosmetics are easier to buy". Yves Saint Laurent

Gracias por leerme. Hasta un próximo encuentro.


Fuente

¡Gracias por detenerte a leer!
Fotografías editadas en PiscArt.
Video producido en vivavideo.
Texto traducido en Deelp.
Nos vemos en mi próxima publicación.
Tengan un feliz día.

¡Thanks for stopping to read!
Photographs edited in PiscArt.
Video produced at vivavideo.
Text translated at Deelp.
See you in my next post.
Have a happy day.