Buenas queridos y apreciados seguidores de @club12. Esperamos que nos sigan regalando sus sonrisas.
Para hoy presentamos a un amigo de la casa; venezolano con corazón chileno, en la plataforma lo conocemos como @oneray.
Good dear and appreciated followers of @club12. We hope you keep giving us your smiles. For today we present a friend of the house; Venezuelan, with a Chilean heart, on the platform we know him as @oneray.

Este chico, como casi todos los maracuchos, disfruta de un excelente humor. Es una persona maravillosa y muy solidaria. Nuestro amigo es Ramón Inciarte y lleva 2 años y medio trabajando en la plataforma: "Casi un ingeniero mecánico. Ahora: "Tirando el forro como todos los extranjeros en Chile jajaja".
This boy, like almost all maracuchos, enjoys excellent humor. He is a wonderful person and very supportive. Our friend is Ramon Inciarte and he has been working on the platform for 2.5 years: "Almost a mechanical engineer. Now: "Throwing away the lining like every foreigner in Chile hahaha".

Tiene 23 meses viviendo en Chile. "Hace tres meses, me mudé a una comuna (pueblo o campo) donde soy el Gerente de Asuntos sin importancia. Me dedico al cuidado y mantenimiento de un centro de eventos con chanchas y piscinas, ademas de salón de eventos para fiestas y área de camping" Risas, Gerente de Asuntos sin importancia. Risas otra vez.
He has been living in Chile for 23 months. "Three months ago, I moved to a commune (town or country) where I am the Manager of unimportant Affairs. I am dedicated to the care and maintenance of an event center with pigsties and pools, as well as an event hall for parties and a camping area.
Laughs again.

Me defino como alguien que a pesar de que puede tener sus momentos de quebranto, una que otra vez, algún tipo de depresión, siempre salgo al mundo con una sonrisa. Por fuera una hermosa primavera y por dentro un mundo de aguas tormentosas. Mi publicación de S.O.S habla mucho de mí.
🌹
I define myself as someone who even though he may have his moments of brokenness and once in a while, some kind of depression, I always go out into the world with a smile. On the outside a beautiful spring and inside a world of stormy waters. My S.O.S. publication speaks volumes about me.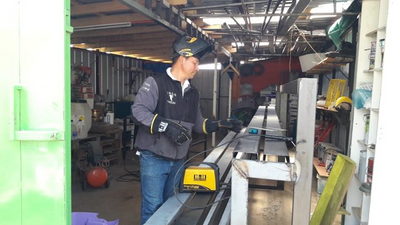 A NORMAL DAY IN MY JOB
Estrategia para crecer en Steemit./ Strategy for growth at Steemit.
Espero que esta estrategia llamada "Táctica Estratégica de Oneray" sea de gran ayuda.
Mi estrategia para crecer ha sido leer y hacer amistad con personas de mayor reputación. Aunque no siempre mayor reputación significa crecimiento, sus publicaciones hablan por ellas. Al estar rodeado de estas personas, escucho cualquier sugerencia que me indiquen, cumpliéndola al pie de la letra...y si puedo mejorarla por mí mismo, lo hago. Sigo muchos concursos que impliquen creciemiento en Sp; de esa manera gané el Redfish Rally, impulsado por @sgt-dan, donde obtuve una delegación de 2800 Sp por 30 días. Me dedico cada mañana a curar. Una de las personas de habla hispana que me ha tendido la mano y lo sigue haciendo es @marybellrg. A quien la tengo en un altar con unas letras en la base que dice: Yo reinaré, Lol.
🌹
I hope that this strategy called "Oneray Strategic Tactic" will be of great help.
My strategy for growth has been to read and make friends with people of higher reputation. While a better reputation does not always mean growth, your publications speak for them. Being surrounded by these people, I listen to any suggestion they make, following it to the letter...and if I can improve it myself, I do. I follow many contests that involve growth in Sp; that's how I won the Redfish Rally, powered by @sgt-dan, where I got a delegation of 2800 Sp for 30 days. I dedicate every morning to healing. One of the Spanish-speaking people who has reached out to me and continues to do so is @marybellrg. To whom I have it on an altar with some letters on the base that say: I will reign, Lol.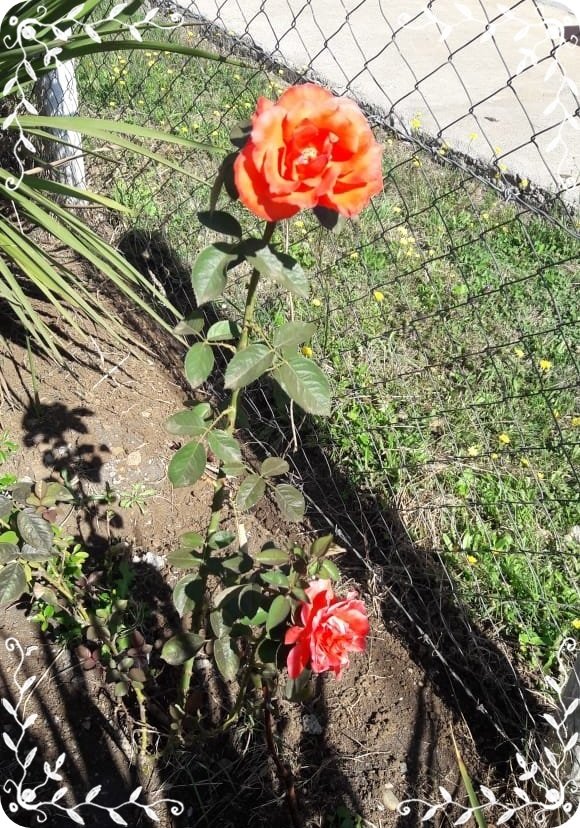 He likes roses
Idea de un proyecto./ The idea of a project.
Este llamado es para todo el que quiera o desee apoyar la iniciativa que nuestro invitado está cuajando o moldeando en su cabeza inquieta. "Mi proyecto inmediato es crear la forma de hacer algún tipo de concurso que impulse la curación: Comentarios relacionados con la publicación y que añada valor (Que mejores más la publicación o que la complemente) con recompensas atractivas."

This call is for anyone who wants or wishes to support the initiative that our guest is curdling or shaping in his restless head. "My immediate project is to create a way to make some kind of contest that will promote healing: Publication-related comments that will add value (that will improve the publication or complement it) with attractive rewards."

Recomendación./ Recommendation.
Su recomendación final es leer tanto como sea posible para mejorar la presentación de las publicaciones y dedicar tiempo para dejar volar la imaginación; al hacer esto, brotan las ideas para publicar; hacer historias que la gente quiere conocer. En pocas palabras, hablar de sus experiencias de vida y de lo que hacemos para ser felices y ayudar a otros a alcanzar su propia felicidad.

His final recommendation is to read as much as possible to improve the presentation of the publications and to take time to let the imagination run wild; by doing this, ideas for publishing come out; to make stories that people want to know about. In short, talk about your life experiences and what you do to be happy and help others achieve their happiness.

🌹

Refuerza diciendo que la única forma de crecer en la plataforma es haciendo power up.
A mayor influencia, mayores resultados. Si tienes resultados, la gente te sigue para leer y votar. Hacer amistades verdaderas donde no solamente conocemos lo que escribe sino también parte de sus vidas, hará que cambie el enfoque de lo que hasta ahora sabemos de Steemit: Un lugar para hacer dinero escribiendo cosas.
It reinforces by saying that the only way to grow on the platform is to power up.
The greater the influence, the greater the results. If you have results, people follow you to read and vote. Making real friends where we not only know what you write but also part of your life will change the focus of what we know about Steemit so far: A place to make money writing things.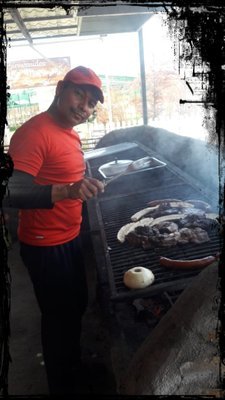 Disfruta cocinar
Anécdota./ Anecdote
Tuve una racha de dos semanas que me votaba una Orca...me fue muy bien y me ayudó a crecer más rapido. Tenía que llegar a Minnow para el diez de marzo, según mi plan trazado. Me agarré un mes xq llegué antes. Para llegar a los 500 Sp participé en un concurso patrocinado por @david20ke. Fundadores de comunidades como PHC (Powerhousecreatives) y Steemterminal estuvieron conmigo durante el trayecto; @Jaynie y @brittandjosie fueron excelentes en la orientación. Por otro lado, @Iamcrystal y @justclickindiva me halaban o empujaban a ser más constante...La delegación de 2800 sp que gané por 30 días, me ha servido bastante.
🌹
I had a two-week streak of being voted an Orca...it went very well and helped me grow faster. I had to get to Minnow by March 10th, according to my plan. I held on for a month because I got there early. To get to the 500 Sp, I entered a contest sponsored by @david20ke. Founders of communities such as PHC (Powerhousecreatives) and Steemterminal were with me along the way; @Jaynie and @brittandjosie were excellent at orientation. On the other hand, @Iamcrystal and @justclickindiva were pulling or pushing me to be more constant...The 2800 sp delegation that I won for 30 days, has served me well.

"Sólo tenemos que descubrir, en lo que realmente somos buenos por naturaleza y en aquellas cosas que podemos mejorar por la práctica."
Con esta reflexión final, cerramos el número de esta semana. Nos vemos la próxima semana y no olvides regalar sonrisas.
Agradecemos a nuestro amigo @oneray por aceptar cordialmente esta invitación.
🌹

"We just have to discover what we're good at by nature and what we can improve my practice."

With this final thought; we close the issue for this week. See you next time and don't forget to give away smiles.

We thank our friend @oneray for cordially accepting this invitation.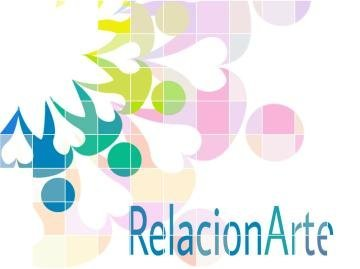 Todas las fotos fueron editadas en PhotoScape, excepto la imagen principal, con el permiso de nuestro invitado @oneray.

All photos were edited in PhotoScape, except the main image, with the permission of our guest @oneray.

Si deseas pertenecer a @club12, búscanos en @Radiosteemit https://discord.gg/bxsAaAr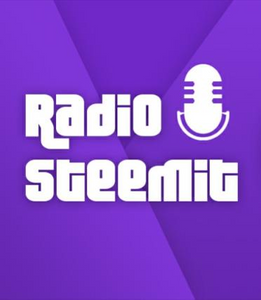 Participa en nuestro #Reto12Votos. @Club12 fomenta la escritura y la lectura en Steemit.