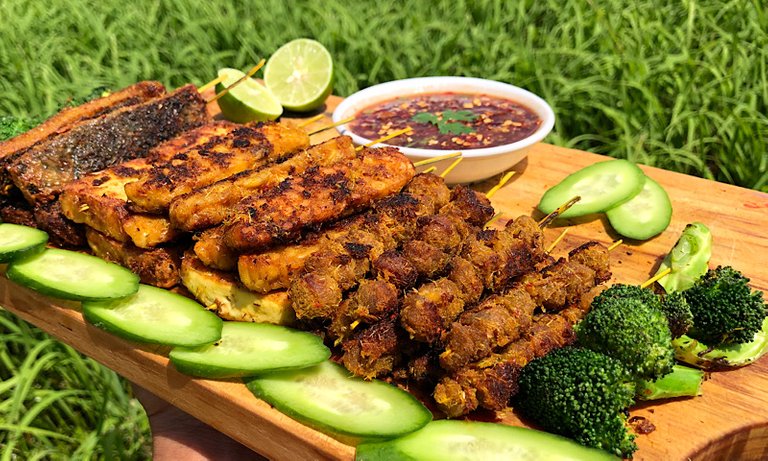 I made a special Cambodian recipe for Natural Medicine Veganuary and Hive Top Chef I want to share with you all. These skewers are 100% vegan, but if you eat meat you can make this recipe with meat also.
Before I thought I can't make a recipe entry with everybody because I am so busy with a catering job my husband @justinparke and I did, but I have an entry for you all now. This food I made for lunch today. Normally the people in my country make it with beef.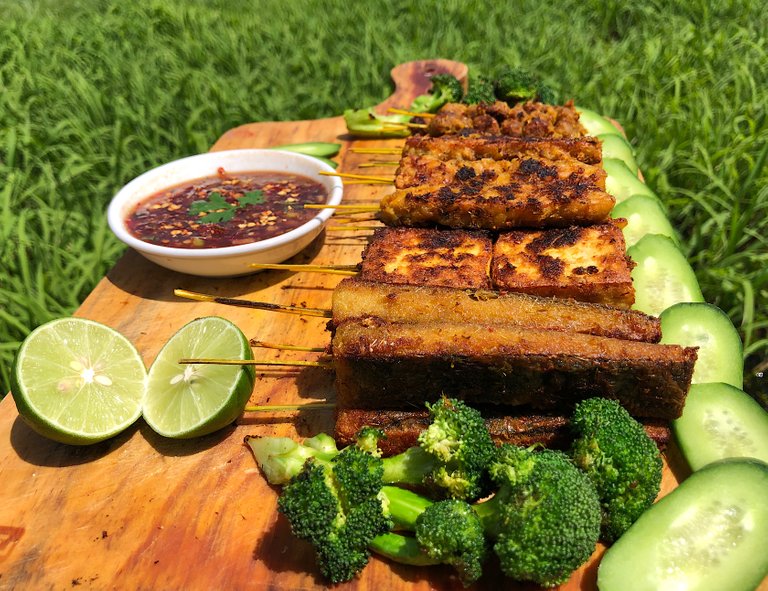 👩‍🍳 Grilled Tempeh & Tofu Skewers (Ital) Recipe 🔪
វិធីធ្វើតៅហ៊ួអាំងគ្រឿង

Ingredients
2 lemongrass stalks
2 kaffir lime leaves
1 small piece galangal
1/2 tsp turmeric power
1/2 tsp paprika
3 dried chilis
5 cloves garlic
1 sprig fresh coriander
1 tsp salt
1 tsp brown sugar
1 tbsp soy sauce
1/2 block tempeh
200g tofu
1/2 cup soy chunks
50g seitan
Soak soy chunks in the water 10 minutes and remove it.
Step 1

Cut all ingredients like this.

Then grind them with paprika, turmeric, salt, sugar and soy sauce together very well.

Step 2

After take the ground ingredients and marinate the tofu, tempeh and soy chunks in it for 20 minutes.

Step 3

After I put it in skewers I made from the leaves of coconut tree.

Then I grilled it.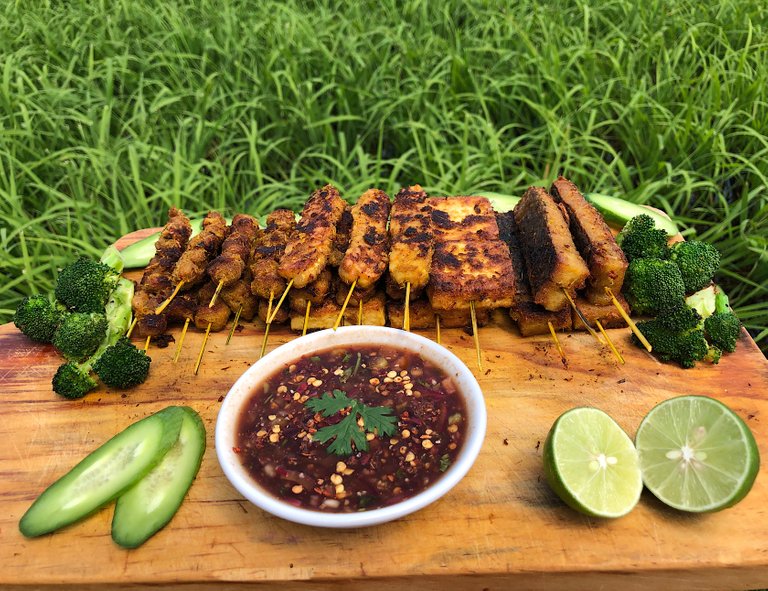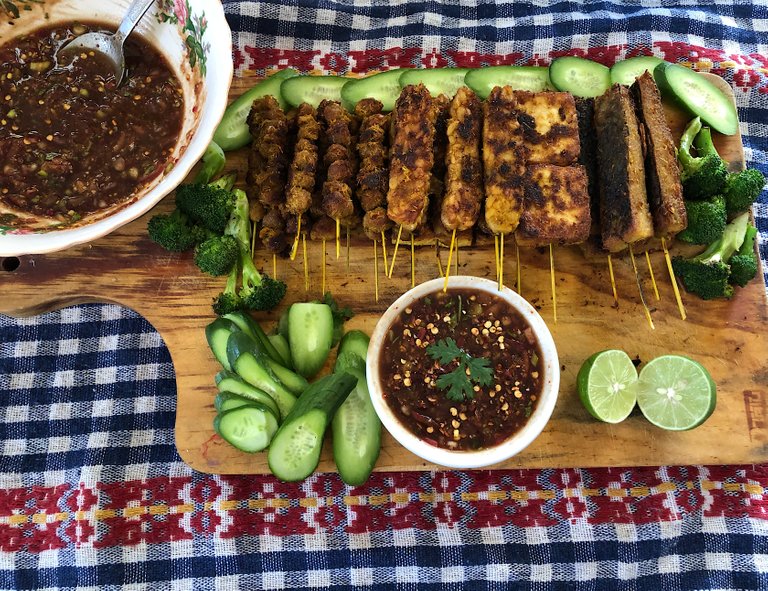 My two daughters enjoyed eat food made from skewers. They said it's very delicious mom and its smells very great. When we ate this food we felt like have a small party lol. I hope you all enjoy it. Have a beautiful day.
---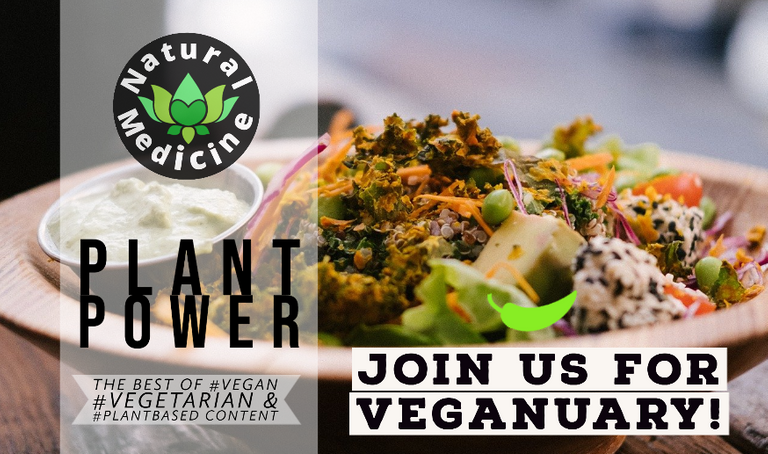 Check out the #plantbased tag on HIVE and this month's Veganuary challenge for the chance to win 100 HIVE, reblogs, OCD votes, tweets and more!
You don't have to be an all out vegan, or even pretend you are, but perhaps share with us your #plantbased experiments and thoughts on this topic. Or maybe you could just go all out and give it a go, see how you feel at the end of it!

🙏 THANKS FOR READING 🙏
If you enjoyed this post, please upvote and reblog.