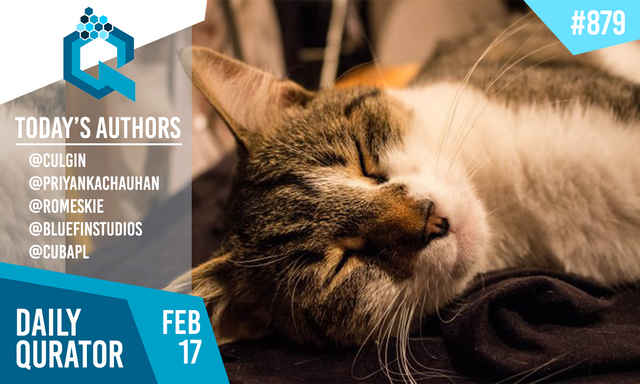 ---
Welcome to the 879th Daily Edition of the Daily Qurator. Below you will find some awesome members of @qurator that worked hard to post some good quality content for all you awesome Steemians to enjoy!
Your Quality Curator ~( @goldendawne )~ Presents:
---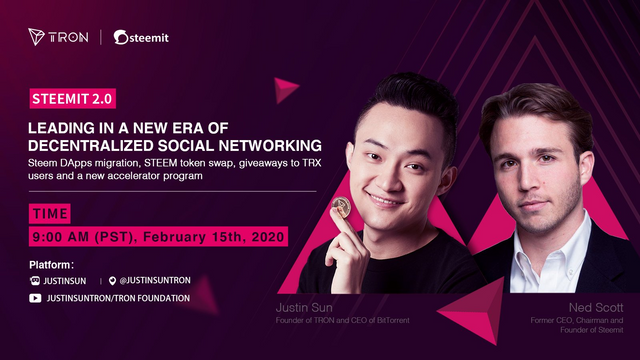 My Thoughts On The Tron's Acquisition Of Steemit
So many of you Steemians probably have heard of the big news of Justin Sun acquisition of Steemit Inc stakes from Ned Scott. The initial announcement is skimped on details, leading to various speculations. Hence, many were waiting for more details through the AMA session with Justin and Ned. I did not watch it live, but have gone through the recorded version on YouTube. In this article, I will be listing the questions that were answered and some of my thoughts at the end
For most of us this news came as a shock late last week; and many of us are concerned of steemit's future. Whether positive or negative. See what @culgin is saying about his topic and perhaps share your own thoughts and concerns here.
---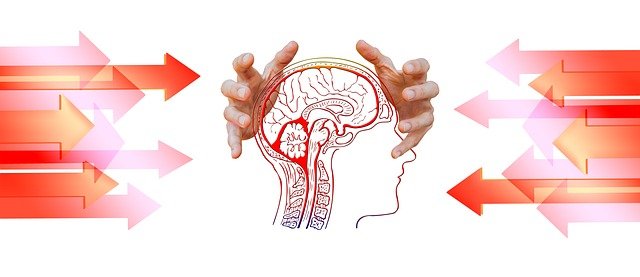 Story For Stress And Depression
Once a psychology professor was teaching some of the principles of stress management to some children sitting in class.
To give an example, he raised a glass of water and asked everyone that someone here can tell me the weight of this glass of water.
The children responded with enthusiasm, the weight of this glass would be around 50-100 grams
@priyankachauhan shares how a professor used a simple experiment to show students about the impact of stress in our lives. Stop on over to see what was done; and what happened.
---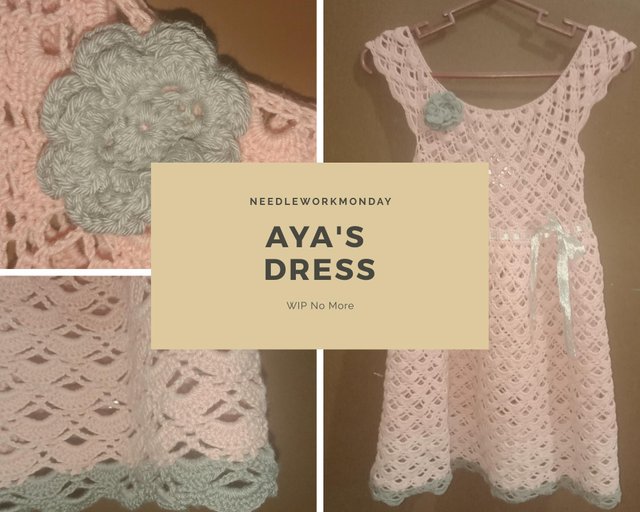 Needleworkmonday- Aya's Dress
At long last,I have finished my daughter's dress! It took me almost two months to finally complete this project. No, it did not actually require two full months but I had to put it away for some time due to several reasons.
So what caused @romeskie to have problems finishing this beautiful dress? Well, you know... every day life! But we are so glad she was able to get it done! Isn't it gorgeous?
The holidays mostly got me distracted. Then my husband had to leave for two weeks. (Oooooh, he used the neck warmer I made him!) Then there's just times when I just felt frustrated with all the frogging I needed to do. I mean, why do I have to notice the mistake I made after five or so rows? Who does that?
---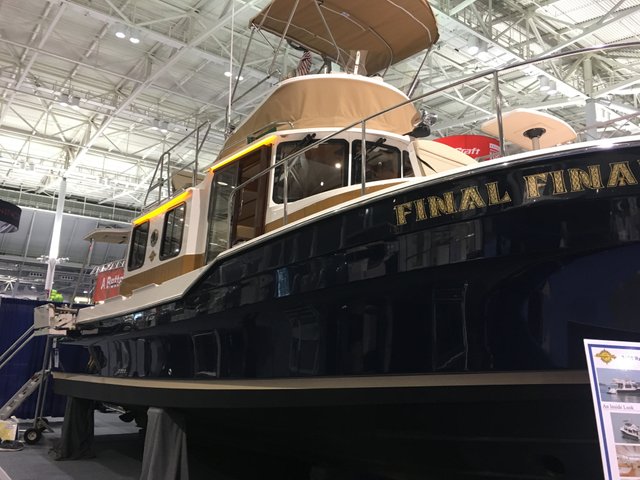 Navigating Life With Dad
It's about a 20 minute drive, to my exit. from there, a right, another very quick right and I am turning into the parking lot. It's HUGE and I walk to the shuttle bus. A trip to more places, we pick more passengers. And then, pull up to the front door. Around the hall, another turn and I am at the top of the escalators, thru that door, and you see the place where I snapped the first pic of the day!
See how a boat has a real connection from @bluefinstudios to his father. If you like boats, and even if you just want to see how this water vessel makes @bluefinstudios feel closer to their dad, stop over and have a read.
---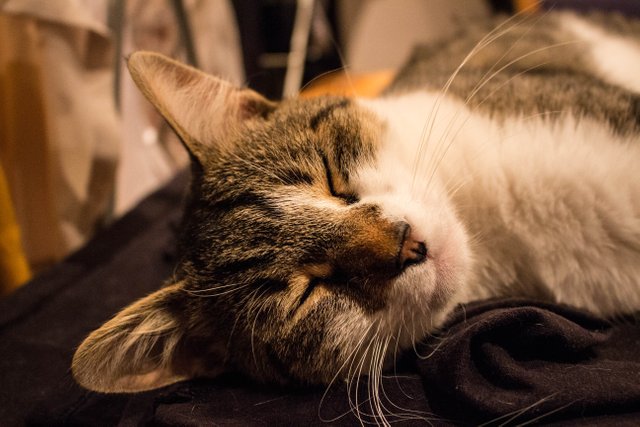 Dance Weekend- Morning Rave
Welcome in the Early Morning Saturday Special! For those who follow our steps, it shouldn't be a surprise that this path is quite unusual or even ridiculous. As a wild animals, we've seen already too many lazy creatures spending the whole winter without any intentions to pick their asses from their cozy nests. That's why, in this foxhole, we've decided to confront it with our new musical idea on Steemit!
@cubapl shares some music videos in this post to get your groove on! Sometimes we may not be too motivated and some people use music to get energized and moving throughout their day. Stop on over to see what music is being offered up.
---
---
@qurator does not explicitly or implicitly endorse third parties opinions or statements in the Daily Qurator. Any statements made in these posts are the author's and curator's own opinion.

Qurator News:
---
Qurator's Splinterlands Tournaments
Qurator will be hosting plenty of tournaments in the next few months and we set aside a budget of 450 Q tokens for prizes! This is your chance to win some Q tokens if you have what it takes on the battlefield! CLICK HERE for more details.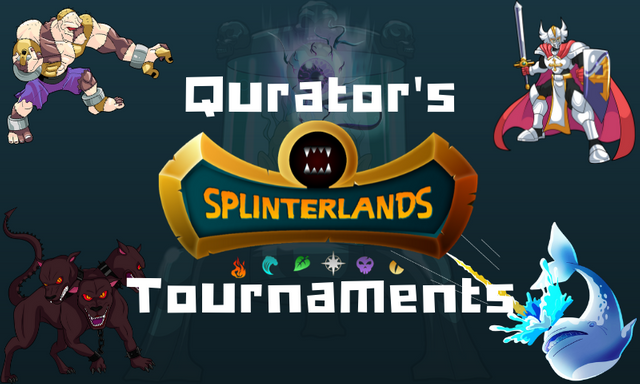 ---
Qurator Hive
Although I am not the biggest fan of beta but I guess the sooner we hop on board the better. For now there are not many perks that come with using our hive but there sure will be once more testing is done and we finally move out of the beta phase. For now, those who would like to join or post from our hive can use the Qurator hive tag hive-102880 or head over to our hive site and post from there. More news to follow. =)
---
Q Token Details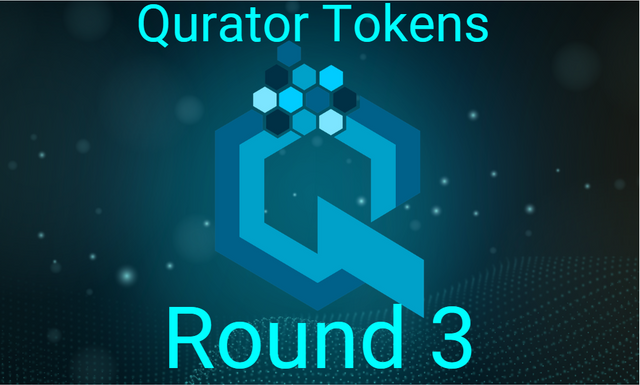 Round three of the Qurator token launched with more details here
---
Free Registration and how to join details can be found here: Registration Details
---

Competitions


We host weekly Photo and Food competitions. Click on the images below to view the posts.
Additionally for all members we have Toss up Thursday, a weekly free for all post-promotional competition.
| Tasty Tuesday | Toss up Thursday | Photo Friday |
| --- | --- | --- |
| | | |
Delegation links for @qurator
After you click the link you will have to check the value, click next and then enter your Steemit NAME and Private Active Key to delegate.
Please remember to leave at least 50SP in your account and that new delegations overwrites the old one. Always use the total amount you want to delegate.
Qurator's Discord Channel


There is more perks and fun stuff on our server:
Feel free to ask Qurator Team questions
Meet other members
Promote your post in our Postpromotion room
Win some Q tokens with random competitions!
Join us! https://discord.gg/pJtWp57

Qurator banners
If you would like to show some more support and use Qurator banners then please head over to this post and copy the banner links from there. =)



»»-------------¤-------------««
Upvoting or Resteeming this post will help us grow and in turn enable us to give better upvotes to our members and quality content creators.
The Qurator project is brought to you by:
@scrooger | @goldendawne | @ewkaw | @ackhoo | @brumest | @blacklux | @rishi556
Cover graphics by - @aaronleang
Like what we do? Consider voting for us as a Steemit witness.
Active Witness rank: 67
---