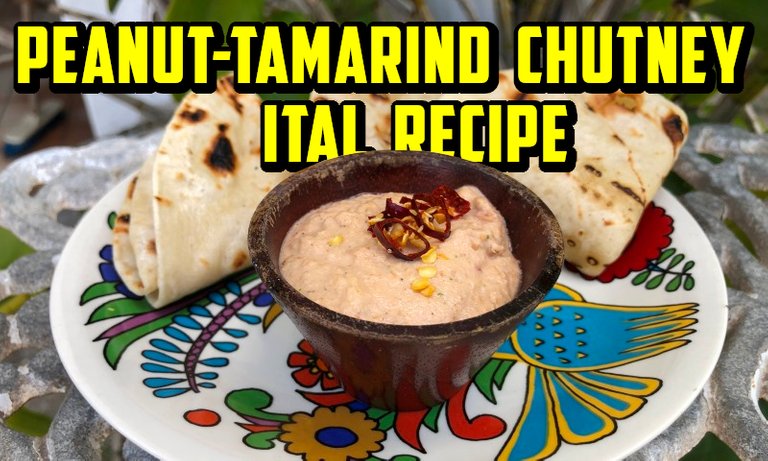 Having recently scored some peanuts after a multi-month shortage, I sat out to make a chutney we used to eat very often.

🥜 Peanut-Tamarind Chutney 🌶️ An Ital Recipe 👨‍🍳

     We used to serve this chutney at least once a week at our former restaurant in Cambodia, and it remains Monkey-B's favorite chapati/roti side dish.
     Peanuts and tamarind haven't been in steady supply for over a half a year here in Suriname, and it was only a few days ago when we happen to acquire peanuts while being in possession of tamarind, allowing us to make this super delicious chutney.

🥜 Peanut-Tamarind Chutney Ingredients 🌶️

⋆ peanuts (raw) - ½ cup
⋆ sesame oil - 1 tbsp
⋆ vegetable oil - 1 tbsp
⋆ dried chilies - 4
⋆ mustard seeds (yellow) - ½ tsp
⋆ hing (asafoetida) - ¼ tsp
⋆ fenugreek seed - ¼ tsp
⋆ curry leaves - 1 sprig
⋆ salt - 1 tsp
⋆ tamarind pulp - 1 tbsp
⋆ water - 1 cup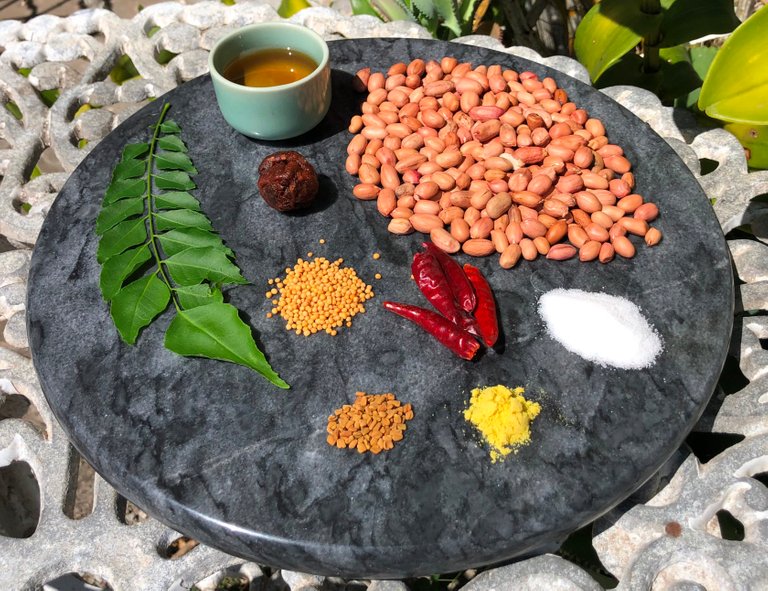 👨‍🍳 Cooking Method 🔪

STEP 1

     Heat the oils in a wok in medium heat and the mustards seeds and dried chilies.

     Fry for a few seconds until mustard seeds splatter.

STEP 2

     Now add the peanuts, turn the heat down very low and saute 2 minutes.

STEP 3

     Add the fenugreek seeds, hing and curry leaves.

     Saute about 30 seconds until curry leaves are done splattering.

STEP 4

     Remove 2 of the dried chilies from the work and set aside.

     Add the tamarind pulp and salt, and fry for a minute while smashing the tamarind a bit.

STEP 5

     Now add 1 cup of water, turn the flame back to medium, and simmer for two minutes.

     Turn off the stove and allow to return to room temperature.

STEP 6

     Add the mixture to a food processor or blender and grind until smooth.

STEP 7

     Transfer to an airtight container.

     It will keep fresh for 3-4 days in a refigerator.
     Congratulations, you've made your own peanut-tamarind chutney. It is absolutely delicious with rice, but in my opinion, chapatis/rotis are the best accompaniment to this chutney.
     If you want to add some more fire to this chutney, slice the two dried chilies you removed from the wok in Step 4 and add them to the top of the chutney before serving.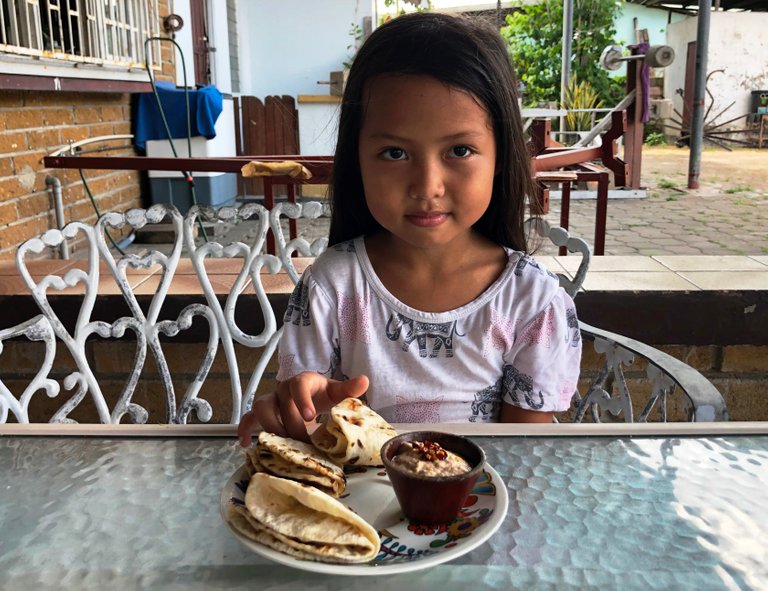 This recipe gets full approval from Monkey-B just in case you were wondering. The protein in the peanuts actually makes this a bit filling, surprising for a chutney.

Facebook Link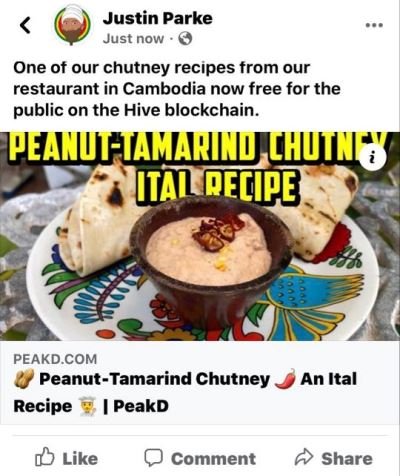 🙏 THANKS FOR READING 🙏
If you enjoyed this post, please upvote and reblog.