Hello everybody,
weekend has come and so the hot summer...and I'm in quarantine till the 4th of August enjoying my life in a boiling pot, one of my collegues has been found positive and I have to stay secluded for safety and been tested on monday.
But aside the hurdles of having again to spend whole days at home I'm doing pretty fine, reading, calling with friends and doing some pixelstuff.
Today I went to visit Paisiello, a tiny 1bit town above the sand of the desert, such cute place but it's hard to talk with people there as they probably hear really big noises and I can't but hear whispers from them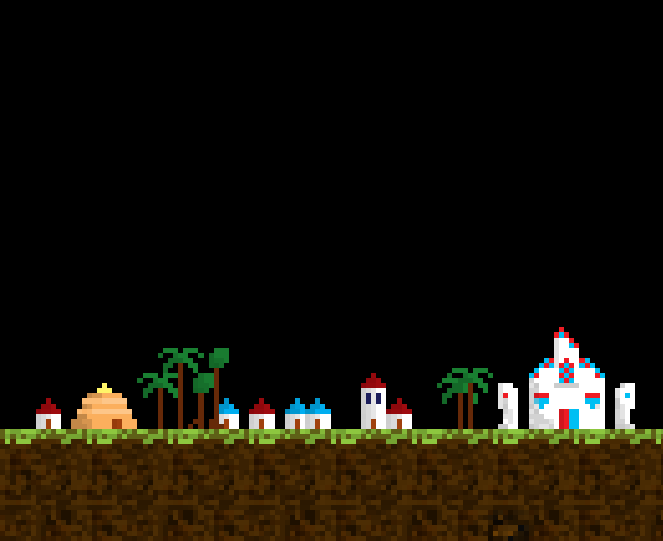 The hot weather has made me really hard to concentrate on creating new mechanics and playful pieces to add to the game but I found myself enjoying greatly desining objects and sprites that may serve only as decoration.
I think that something decorative can become part of the storytelling or the exploration even though
it hasn't any proper and direct interaction with it.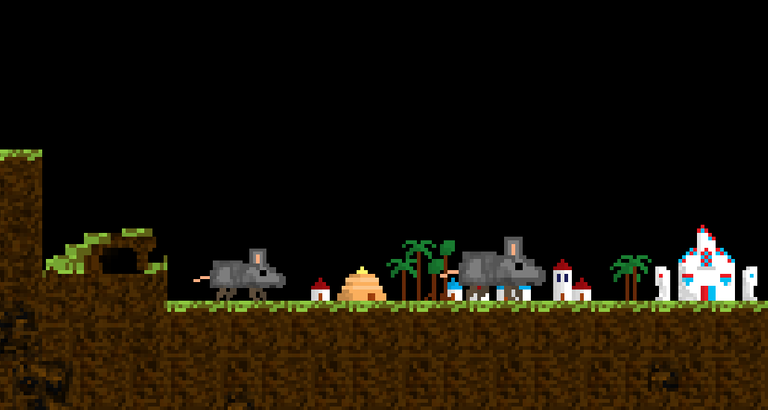 Have a nice weekend and look out from mices when you are staying by Paisiello, while they look for food is better you stay inside!