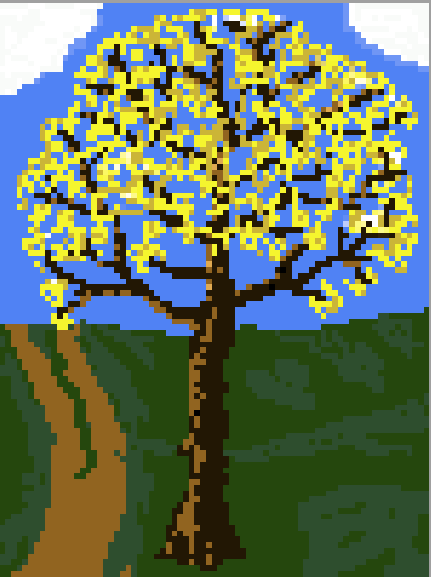 (75x100) px
---

Saludos comunidad de Pixelart,
Saludos comunidad de Pixelart,
El árbol de Handroanthus chrysanthus, o Araguaney fue declarado con símbolo nacional de mi país, Venezuela. Cuando florece, entre los meses de febrero a abril, su color amarillo le da una espectacular belleza.
Greetings Pixelart community,
The Handroanthus chrysanthus tree, or Araguaney, was declared a national symbol of my country, Venezuela. When it blooms, between the months of February to April, its yellow color gives it a spectacular beauty.
Es tan hermoso que me pregunté, ¿como se vería en pixeles?
It's so beautiful that I wondered, what would it look like in pixels?
---
Proceso Creativo / Creative process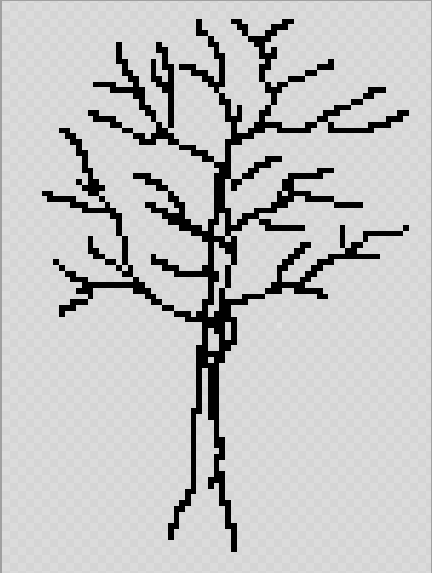 Boceto sobre un lienzo de (75x100) px / Sketch on a (75x100) px canvas
---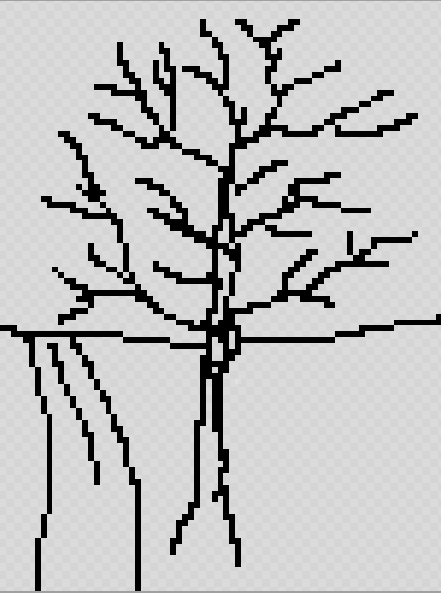 Luego hice algunos trazos para el entorno / Then I made some strokes for the environment.
---
Con el boceto terminado, el trabajo en Piskel fue probar con distintas combinaciones de colores en los pixeles, prácticamente uno a uno, hasta que quedé satisfecho.
With the sketch finished, the job at Piskel was to try different combinations of colors in the pixels, practically one by one, until I was satisfied.
Aquí les dejo la prueba de mi autoría de esta pequeña obra:
Here is the proof of my authorship of this small work.
---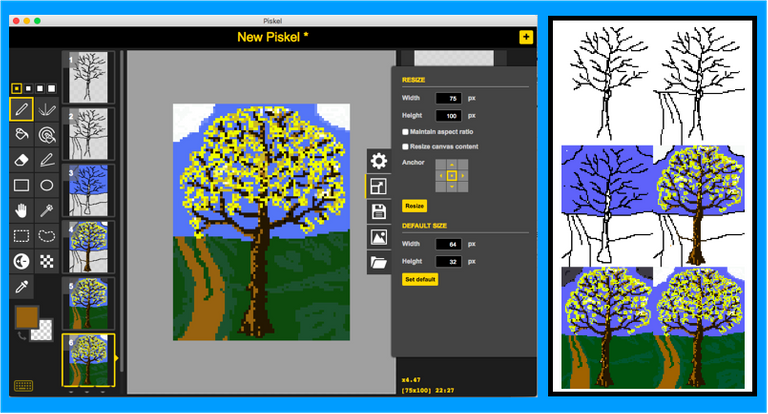 ---
Una artwork en miniatura digital y tres horas de trabajo para una tarde relajante y placentera. Espero les agrade.
Les deseo un feliz fin de semana.
A digital miniature artwork and three hours of work for a relaxing and enjoyable afternoon. I hope you like it.
I wish you a happy weekend.