Don 1UP: Oneup-Cartel Illustration by Kayrex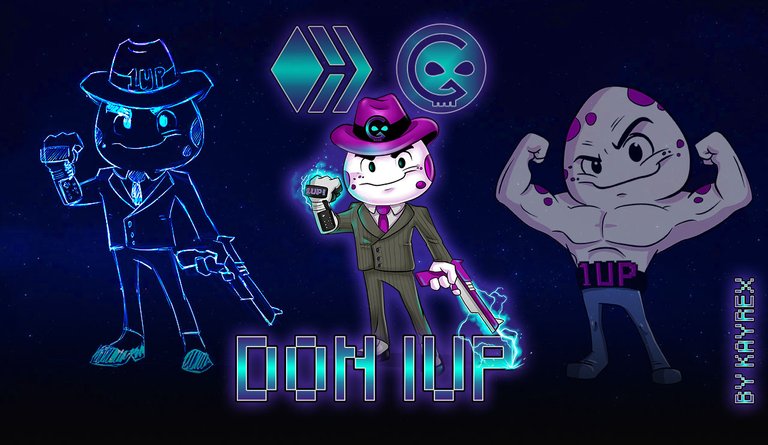 This post is a tribute to the latest work of @kayrex, the original creator of the 1UP Mushroom, Shroomie. Today we present you the latest addition the @oneup-cartel:
Don 1UP!

Meet @kayrex: Original 1UP Mushroom Illustrator
The talented Venezuelan has joined our blockchain already in 2016 and has shared with us over the years a multitude of great characters that he invented. I have stopped counting how many original works he created just for me alone over the past four years.
But before we get to him, below are a two featured posts of his, with his introduction and the original 1UP mascot contribution,
---
One of the most famous HIVE accounts in the Splinterlands community is the biggest monster of them all, stacked to the head with SPT, the Splintertalk tribe token. When I launched that curation service years ago, I gave him this avatar, created by @kayrex and inspired by Shroomie. It was supposed to become a Boss Monster in Splinterlands but that feature didn't come alive so far.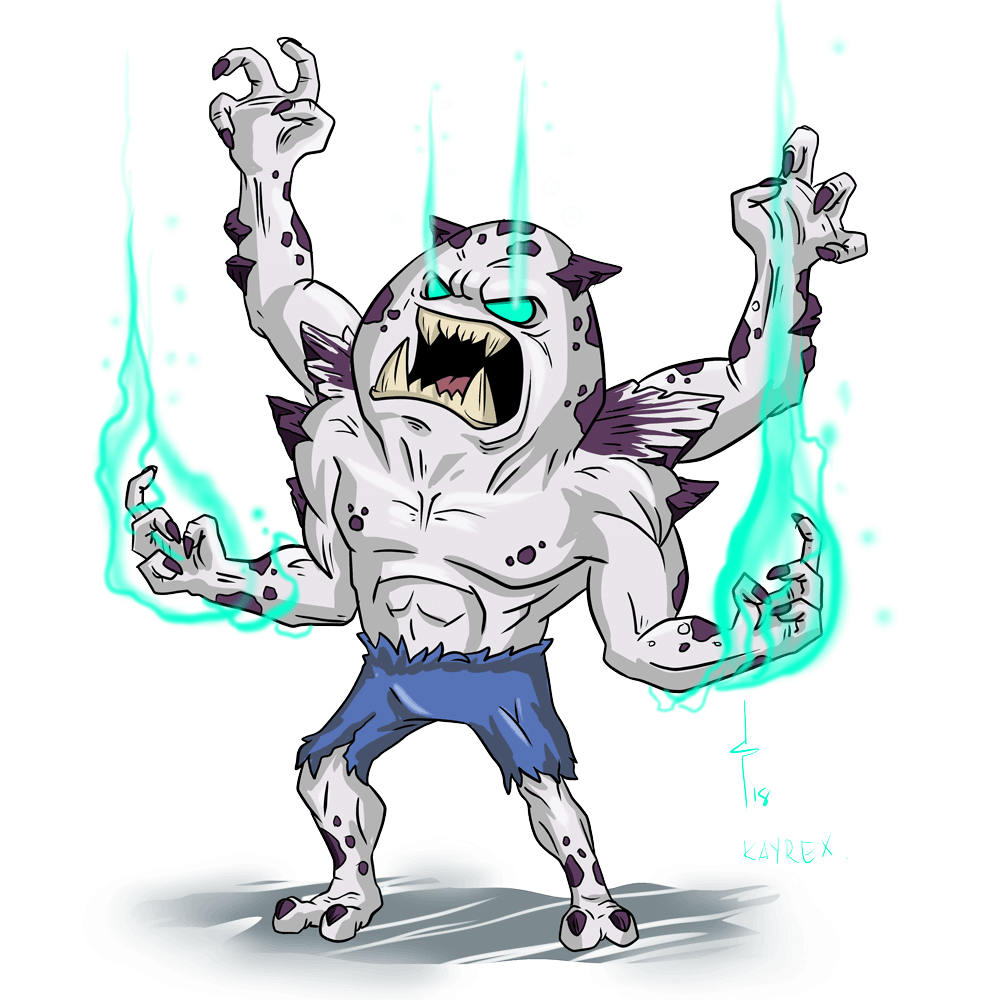 ONEUP Shroomies
When I launched the ONEUP community, it was time to revive our old mascot and finally give it the attention it deserves. The same is true for @kayrex. His most recent illustrations for 1UP were some cross-overs to Axie Infinity, Splinterlands and ChiFiBots.

Meet Don 1UP
I wanted him to create a classic Chicago's Gangster in Al Capone style. But I didn't want him to use real guns. @kyrex came up with the idea to give him a Power Glove and a Zapper Gun. I loved the sketch right away and only requested to add some lightning to the gun.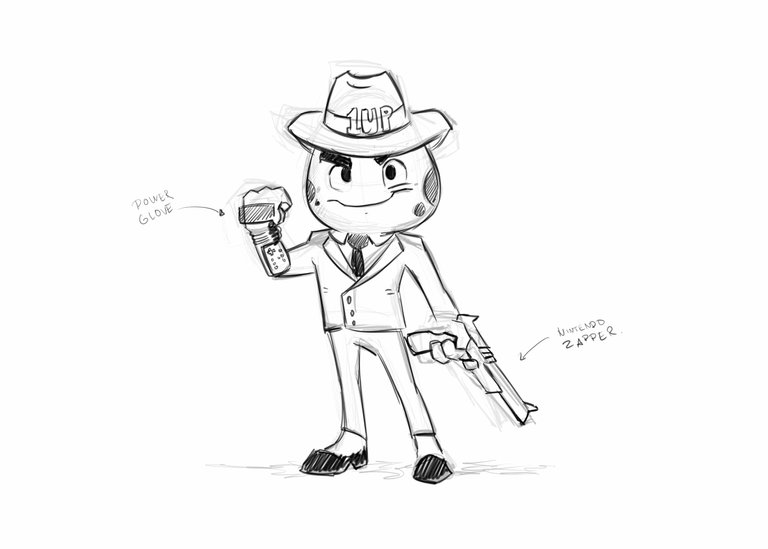 ---
The result is really stunning, I would say. The glow effects are amazing and colours work really well. Incredibly fitting design for the @Oneup-Cartel, don't you think?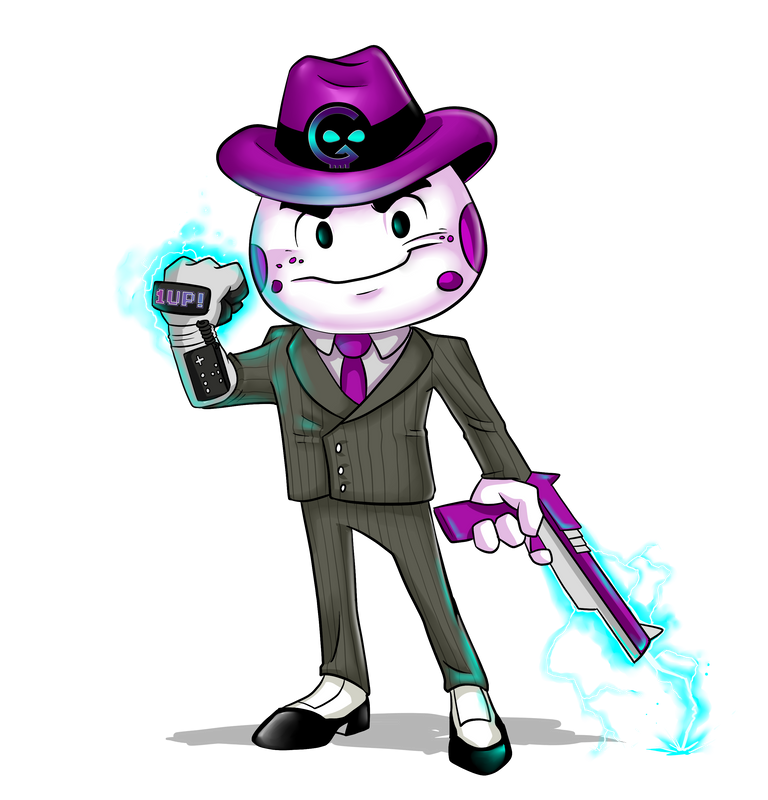 Obviously we need to obligatory divider graphics in Cartel style.

I even created two, as the version with the Cartel logo coin really looks like a cool alternative to our usual design with the character in the center.

Don 1UP really works great on our new YouTube channel as well, don't you think?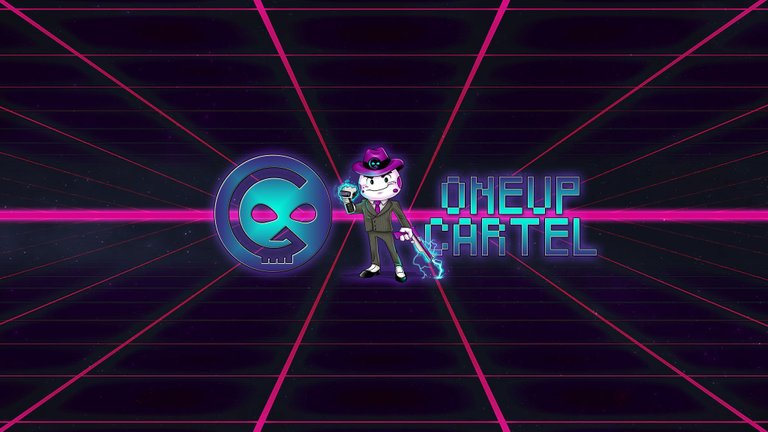 ---
The next illustration is already ordered and it will be nothing else than Don 1UP with his glas raised for a toast!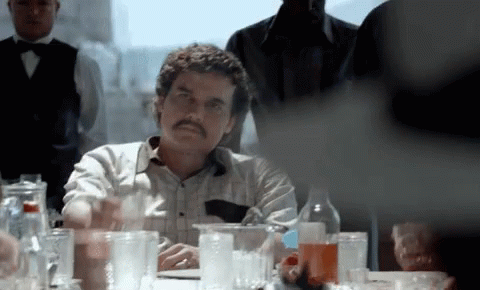 ---
Please check out @kayrex profile and give him a follow.
---
---