Is the DEATH splinter really underpowered?
This has been a complaint about the death splinter since I can remember - its underpowered!
Maybe so - but I'm still getting wins with it - and wins with cheap commons to boot!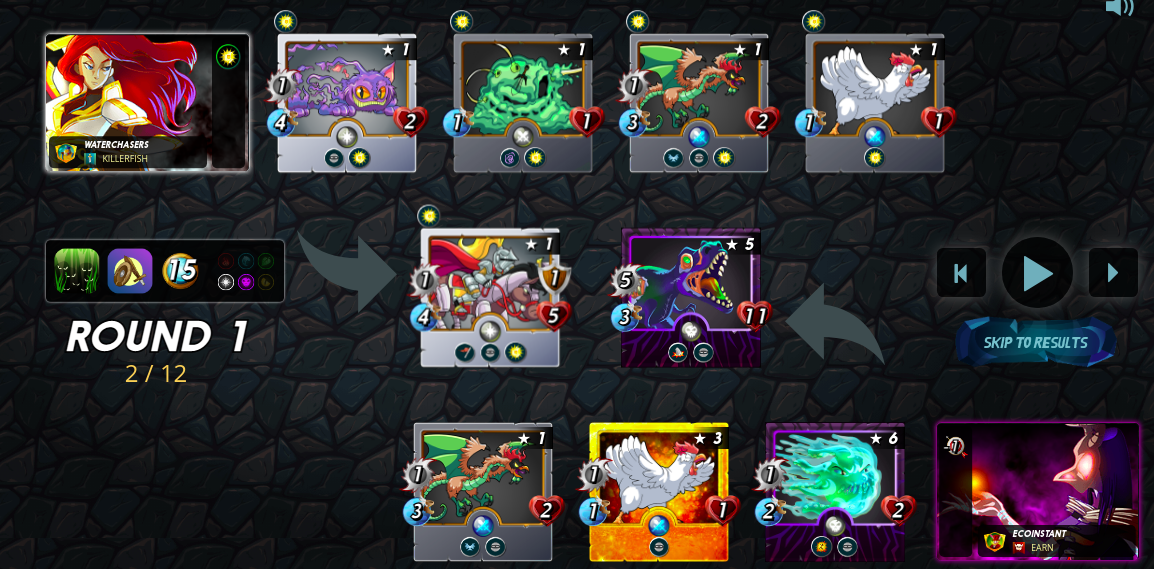 Check out this battle against Lorna Shine - who's summoner power is overpowered in low mana matches, basically requiring a 'free hit' to make each of their monsters able to take damage.
I wasn't too sure about this battle (isn't that the fun of this game?) - but Undead Rex did its thing!
Another gold level common that I find really useful in my Death Splinter matches is the Cursed Slimeball, who gets redemption at level 6.
Notice that Cursed Slimeball does its job here and clears the board of Lorna's protective cover, letting Rex trample through the rest of the crop.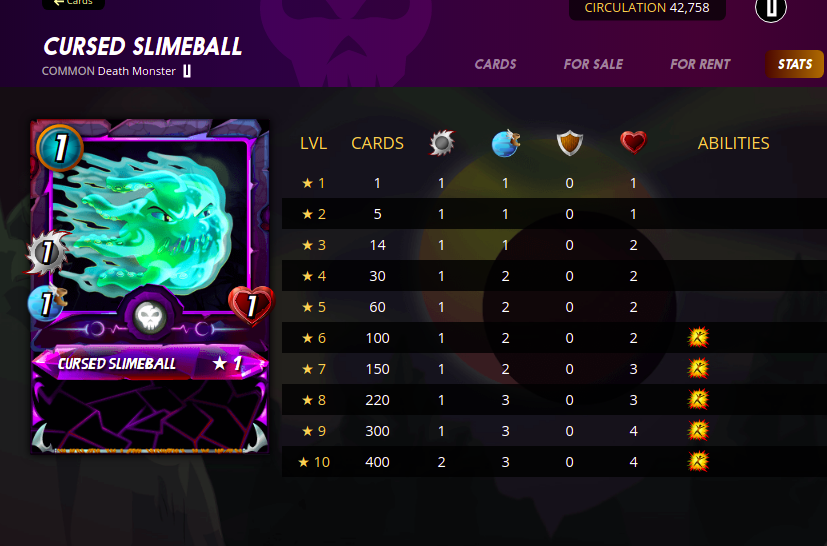 If the enemy has a fast attacker, I like to put it in front of Undead Rex so he can come out against a weakened team, but this doesn't always pay off - Rex isn't that slow himself with 3 speed and can miss a turn this way, as with this loss of mine: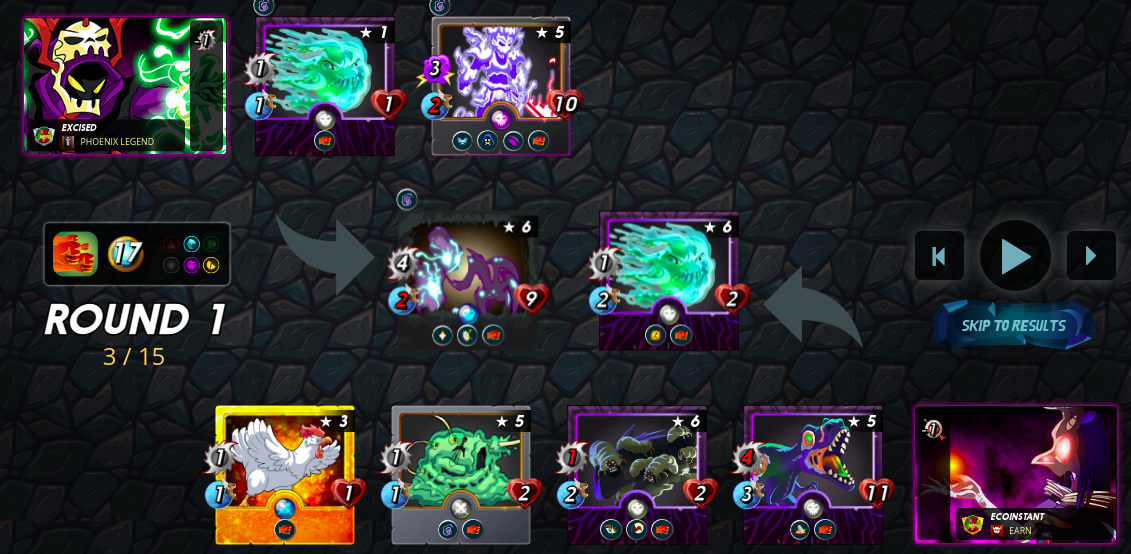 Notice I foolishly used the Ooze to slow the other team down and make Rex miss a turn, we likely wouldn't have won anyway against this powerful Death set up.
What battles can Death splinter win?
As I have mentioned in previous posts, I like my death set up with low mana matches, here is where Undead Rex really shine. If you are using Contessa, obviously any ranged based set up for the opponent is going to feel the pinch.
12 mana battles are the absolute lowest - take a look at this one: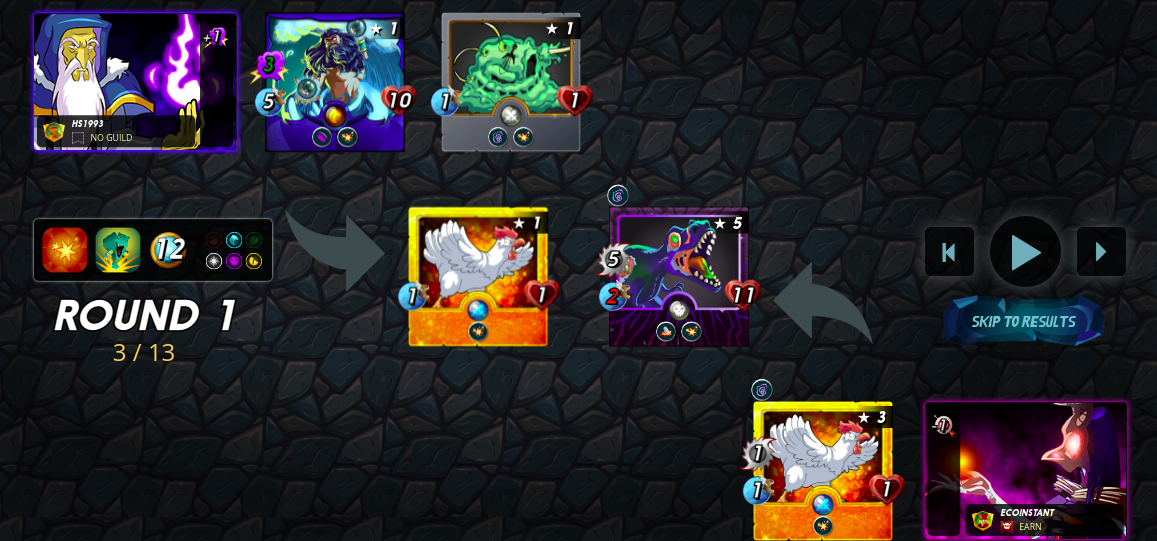 Take note that Blast with Undead Rex does 3 damage to the second line!
I added in my Golden Chicken just to get that +10% DEC bonus on a win.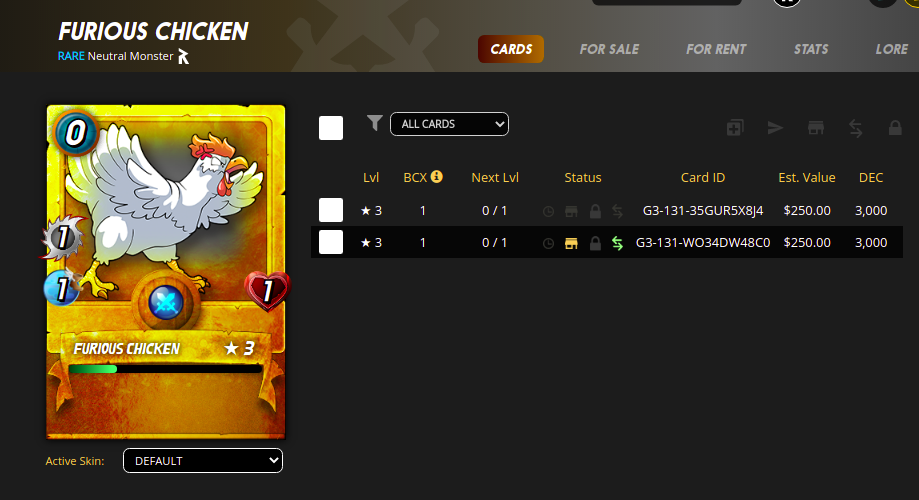 I sold a few extra of these that I had above $400 dollars, seems like the price has come down to $250, maybe I should scoop a few back up?
There are only 1783 in circulation - they offer 3000 Collection Power apiece (per BCX)

One of the things that probably worries all players is that with the new Chaos Legion cards set to come out, will the Untameds and Betas, all the old reward cards too - lose their value? Will Chaos Legion be so awesome that no one will want or need the old cards?
I'm not sure.
But so far the Splinterlands team has done a great job at integrating new cards into the gameplay, new metas that make old and new cards alike useful for all sorts of battles.
Be strategic about what you buy, be strategic about how you battle!
This means don't spend your lunch money but try not to get left behind either. This is very exciting times for our beloved game, and more and more people are taking notice of a game with gameplay and token economy lightyears more advanced than anything else out there on the market now.
For my trouble today I got a couple common rewards and 10 DEC: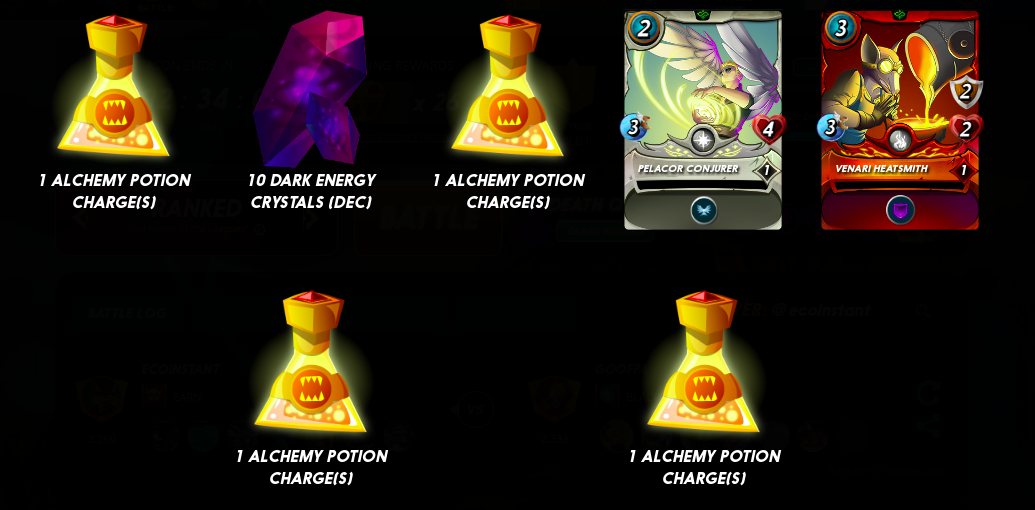 Do you use the Death Splinter? What are your best set ups?
Freedom and Friendship!
---
---