Splinterlands | Dragons Challenge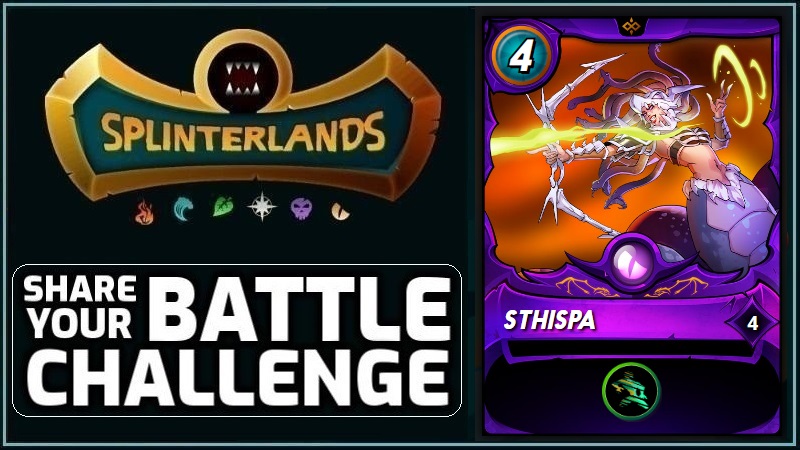 This week its a Dragons Challenge in the Share Your Battle Challenge for Splinterlands which is an excellent opportunity to talk about the new Dragon Sthispa Summoner from the Riftwatchers Set that I recently bought.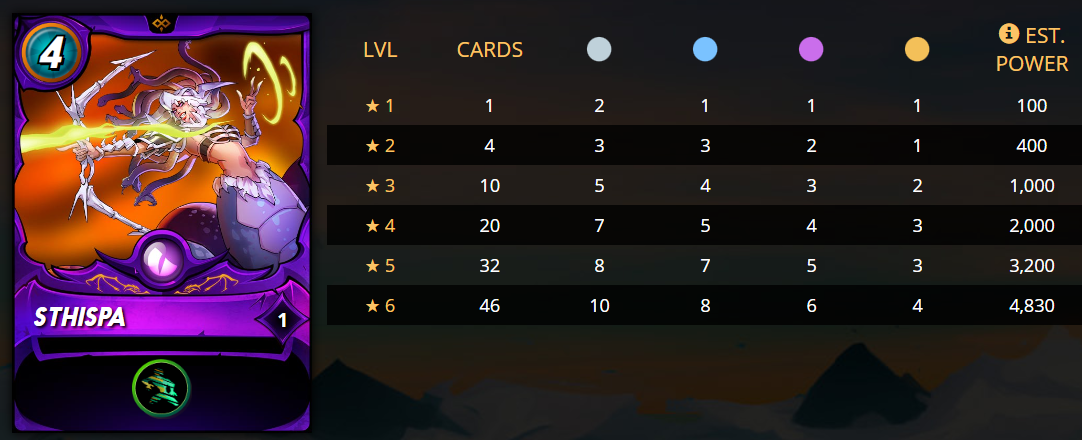 ---
If anything, I love Monsters and Summoners in the game where it is possible to build an entire strategy around, and the new Sthispa Summoner which gives all monsters the Phase ability allowing for Magic attack to miss certainly is one of those. I have become a player that is much more of the speed dynamic in the game which right now in my view is just overpowered making it so that almost all slow monsters have almost become situational cards for the slow ruleset. Having Synergy between cards can make them all exponentially stronger. In this case, starting with high-speed monsters especially if they also have the Fly or Dodge ability, buffing them with some more speed while slowing down your opponent and blinding them adds up to situations where the opponent just can't hit you. This was the strategy in the match I played for this challenge which purely on the damage I had available to do might look impossible yet it still turned into a comfortable win.
---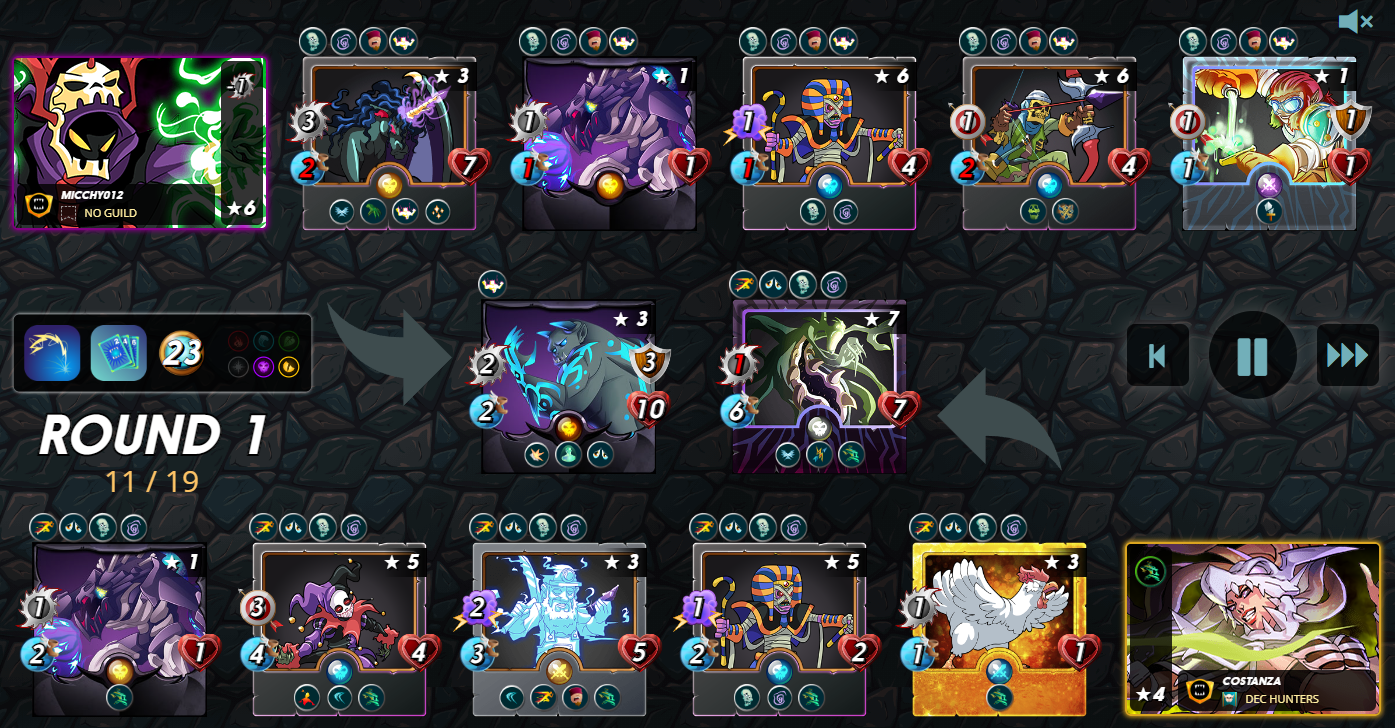 ---
With 23 Mana available and magic hitting Armor first while only even mana monsters were allowed, I played the Sthispa Summoner starting with the Phantasm which I have at level 7 as it is a cheap reward card. With 6-speed plus Fly, it is just almost impossible to hit by lower-speed Monsters and it showed in this match with a crazy amount of misses which kept it alive for a very long time. I put the Furious Chicken 2nd as I didn't want to block the Phantasm from attacking first. The Undead Priest and the Spirit Miner both enhanced the speed theme with a slow + fasten + blind. the Twisted Jester in the back was also quite fast attacking with snipe ability while having dodge for extra chances for opponents to miss. At the end, the Corpse Fiend provided another 0 mana blocking card for sneak.
---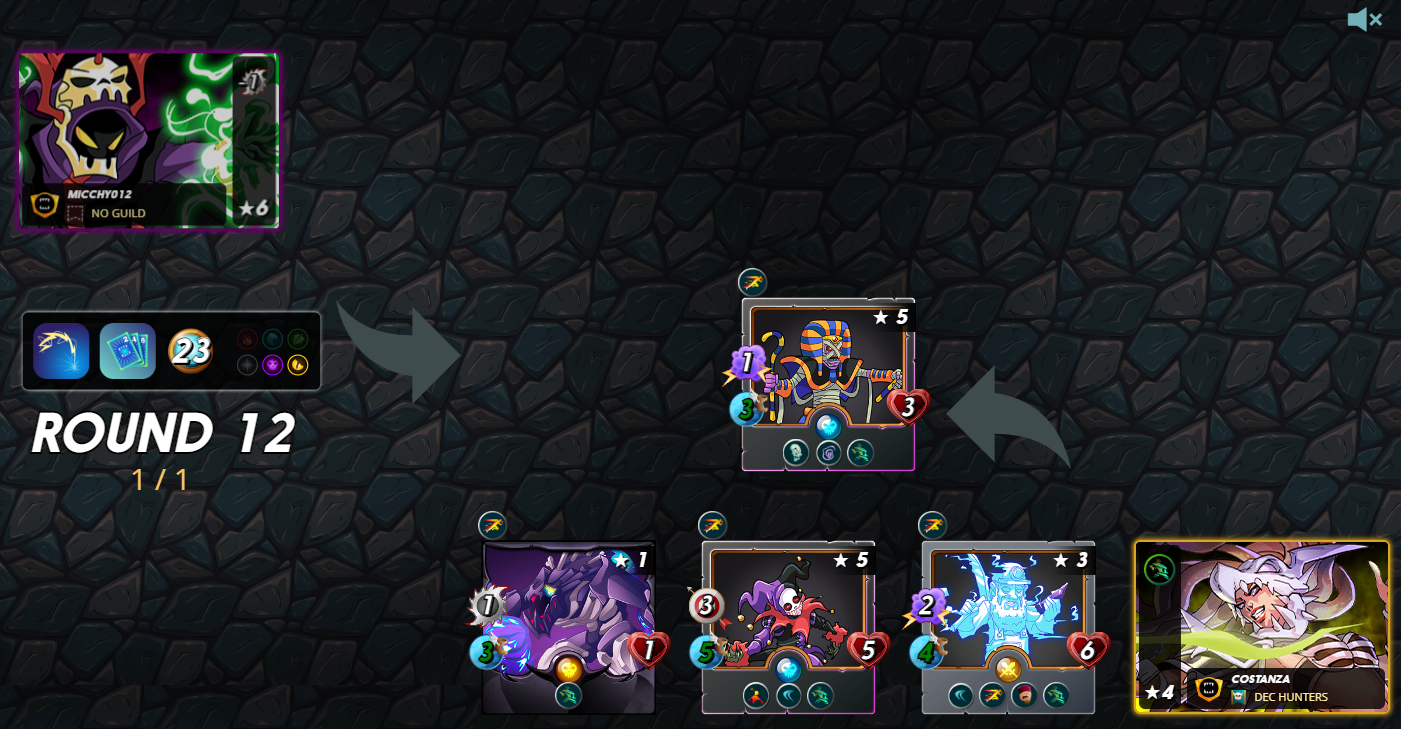 ---
The 6-7 Speed on My Phantasm combined with the Fly Ability while slowing down the opponent and giving them blind made for 23 misses just on that card while my Twisted Jester grinded away damage against the backline of the opponent not missing once which easily won me the game.
---
Previous Weekly Challenges
---
---