Service and Maintenance [Eng-Esp]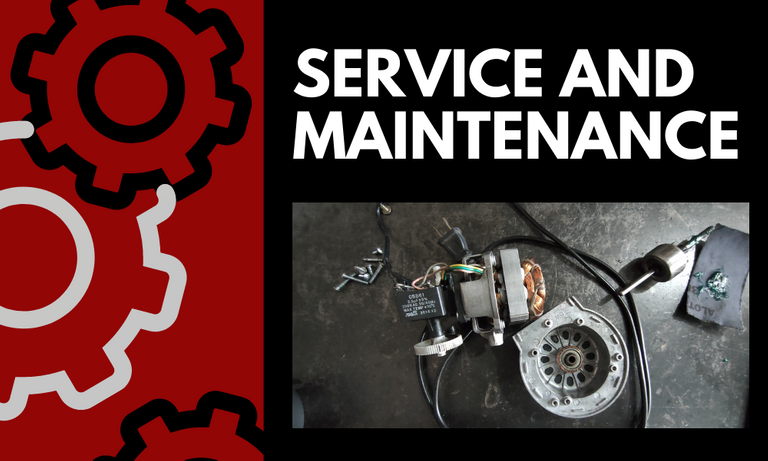 ---
Hello friends, how are you?
In this opportunity I bring you the maintenance service of a small 10 inch pedestal fan and a three wing blade.
This fan is from the rectifier where I work some time ago and I had done a maintenance service and an adaptation of a rollershaft eliminating the front horn.
First we started by disassembling the whole fan and carefully placing each part on the table for cleaning.
Hola ¿qué tal amigos?
En esta oportunidad les traigo el servicio de mantenimiento de un ventilador pequeño de pedestal de 10 pulgadas y un aspa de tres alas.
Este ventilador es de la rectificadora donde trabajo ya hace un tiempo atrás y había hecho servicio de mantenimiento y una adaptación de una rolinera eliminando la bocina delantera.
Primero empezamos desarmando todo el ventilador y colocando con cuidado cada parte en la mesa para su limpieza.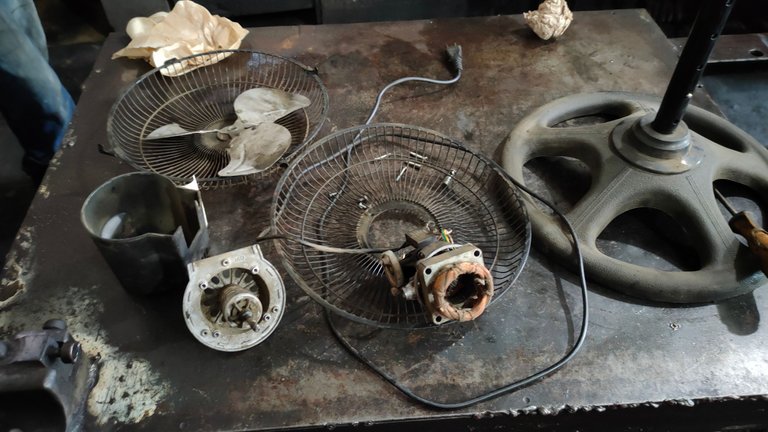 We continue with the cleaning of each of the parts, in the case of the armature we take the drill and a piece of 320 grit sandpaper and put the armature in the drill and turn it so that the armature is sanded quickly and accurately.
Continuamos con la limpieza de cada una de las partes, en el caso del inducido tomamos el taladro y un pedazo de lija 320 y ponemos el inducido en el taladro y giramos de esa forma se lijara de manera rápida y precisa inducido.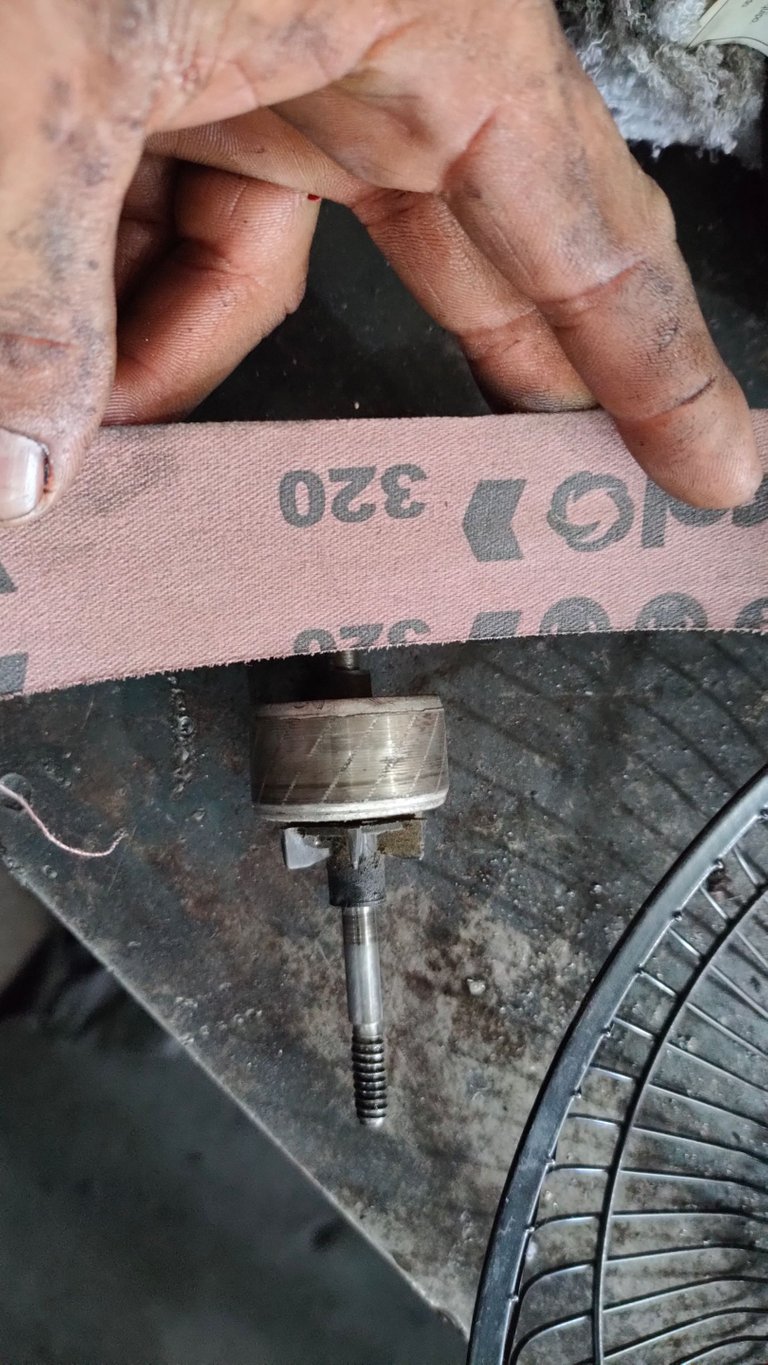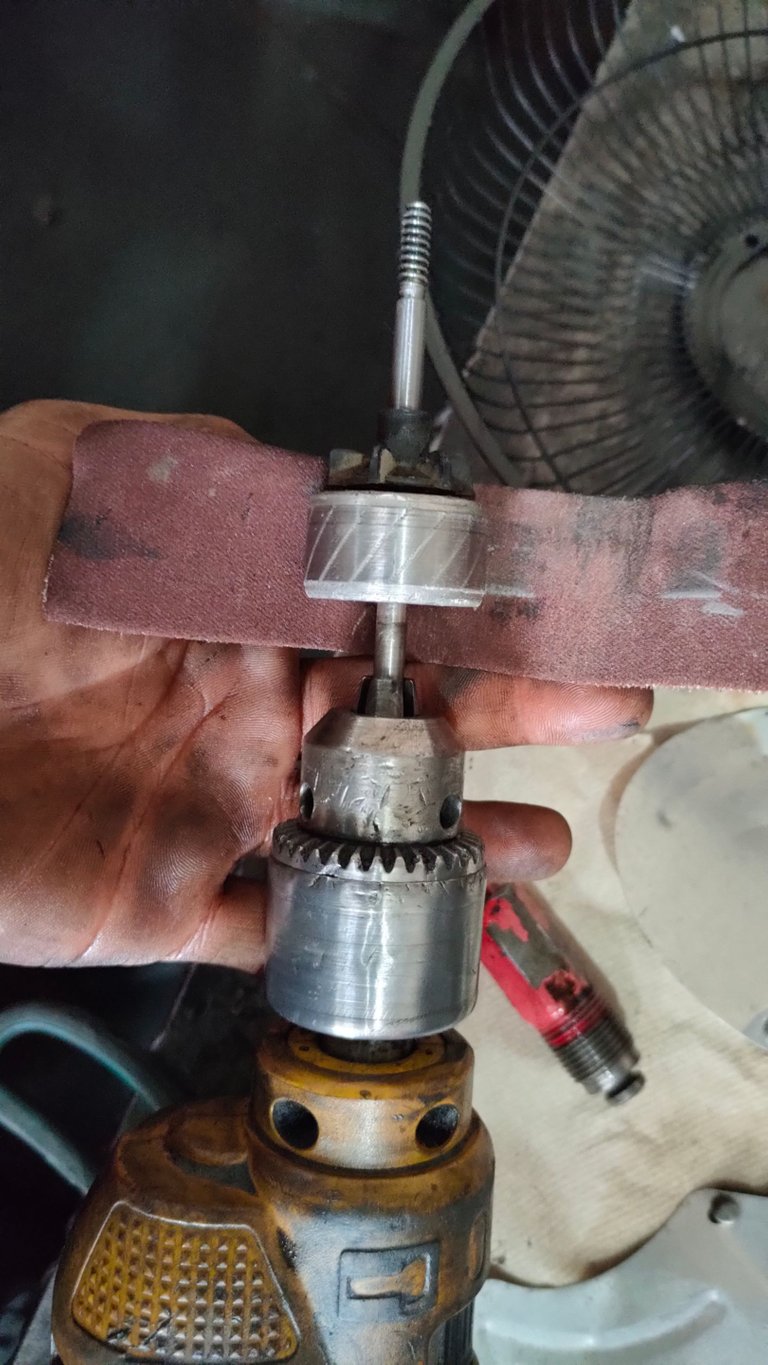 ---
Recommendation: before buying a fan take into account the power consumption in this case I show in the images some labels that endorse it as low consumption in its three speeds high medium and low, in the photo that I show below the fan has the three speeds in green and in the letter A.
Recomendación: antes de comprar un ventilador tomen en cuenta el consumo de energía eléctrica en este caso les muestro en las imágenes unas etiquetas que lo avalan como bajo consumo en sus tres velocidades alta mediana y baja, en la foto que les muestro a continuación el ventilador tiene las tres velocidades en color verde y en la letra A.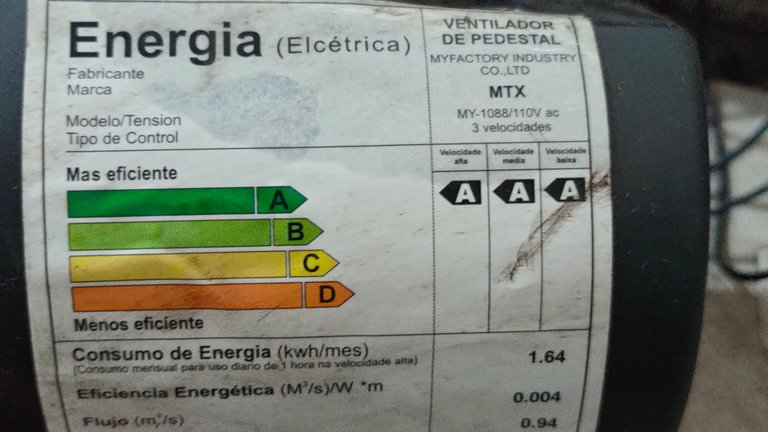 After washing each of the parts we proceed to reassemble the fan.
Después de lavar cada una de las partes procedemos a armar el ventilador nuevamente.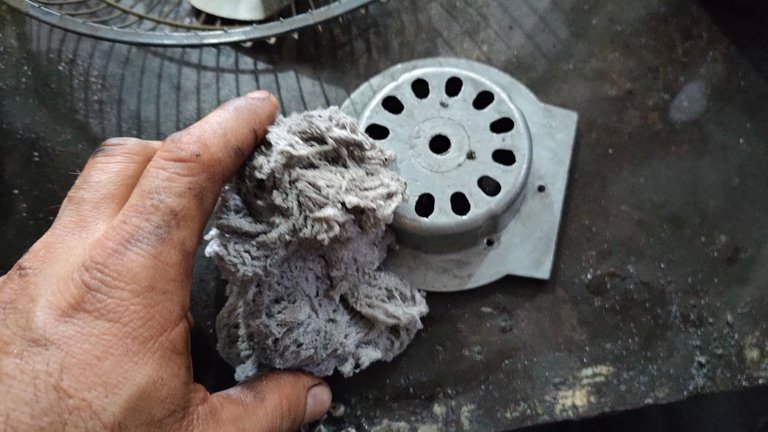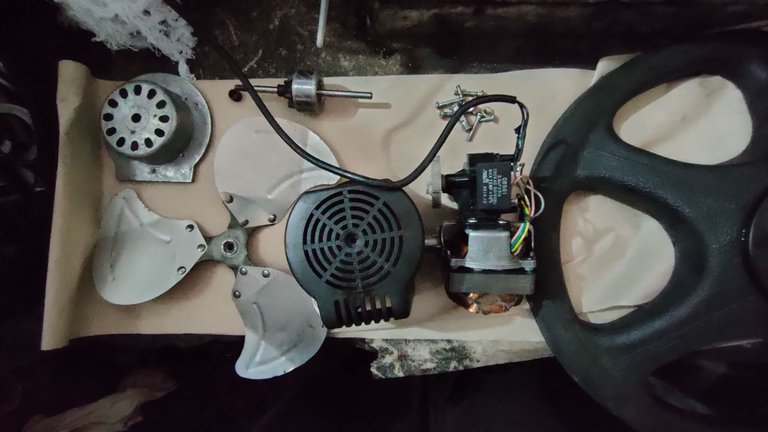 This type of fan is mostly disposable and it is very difficult to get spare parts, as I said before I made an adaptation of the fan to lengthen its time of use, it is more durable and does not require constant maintenance service, this equipment has not been serviced for about a year.
Este tipo de ventilador en su mayoría son desechables es muy difícil conseguirle repuestos, cómo le dije anteriormente le hice una adaptación de rolinera y así alargue su tiempo de uso es más duradero y no requiere servicio de mantenimiento constante este equipo llevaba aproximadamente un año sin hacerle servicio.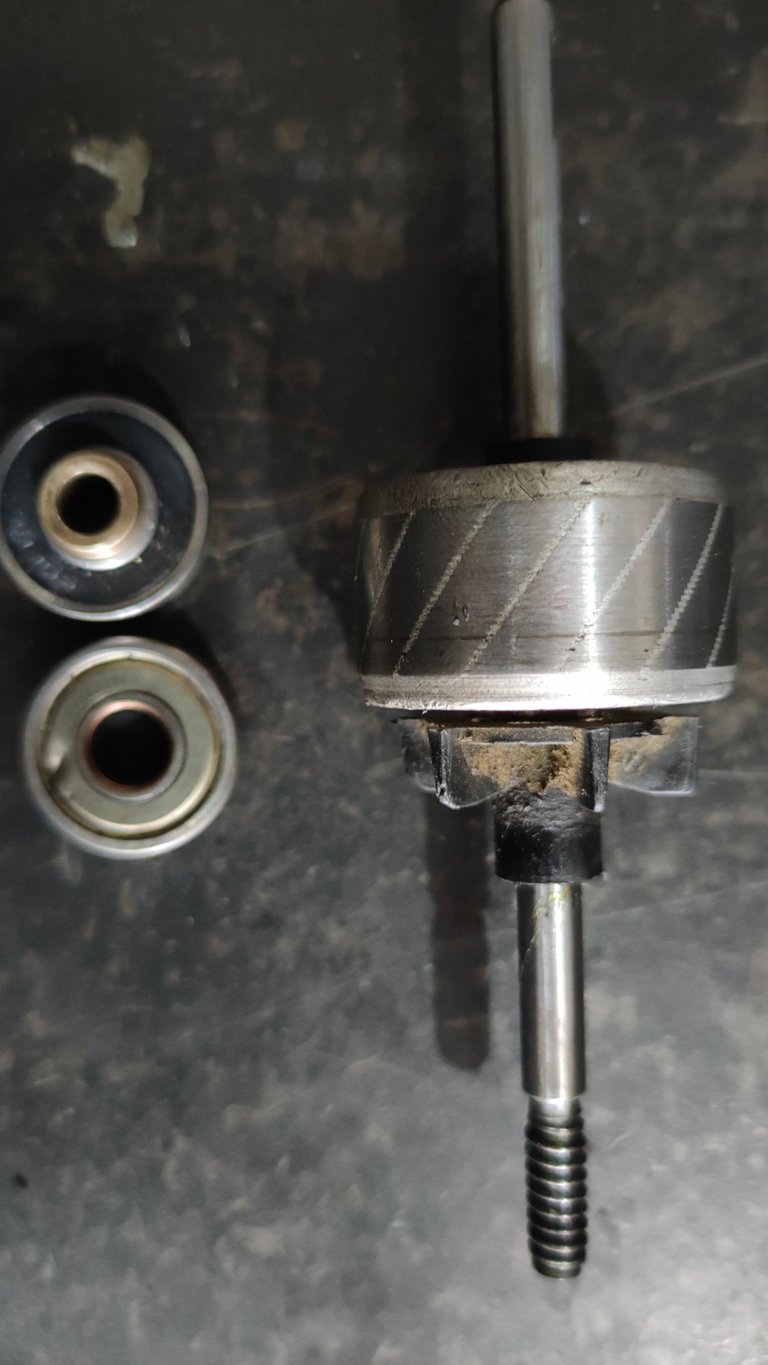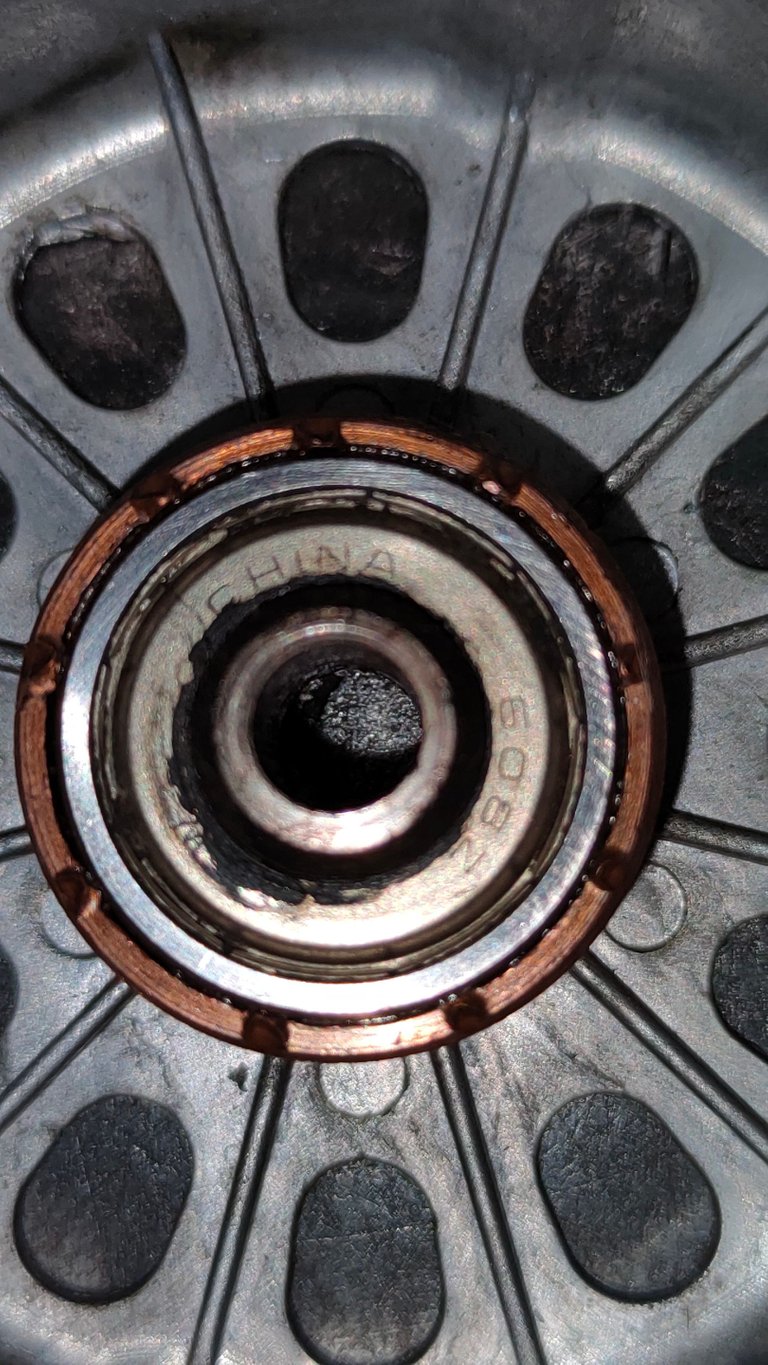 In this case we only proceed to grease the rear horn as we have a roller on the front.
En este caso procedemos solamente engrasar la bocina trasera ya que tenemos rolinera en la parte delantera.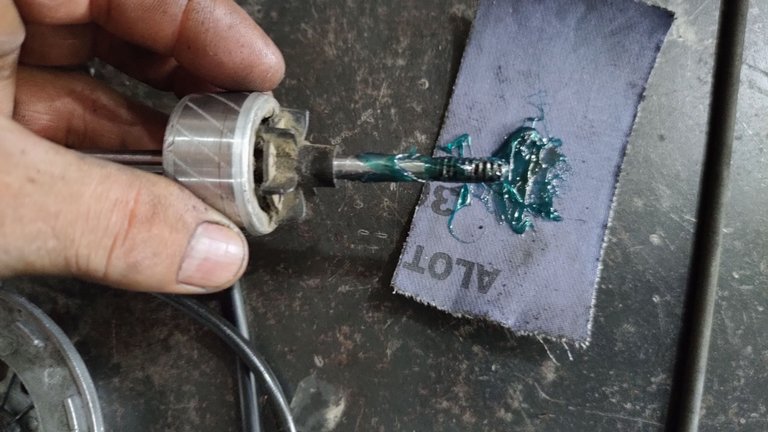 Once fully assembled, we test it.
Ya armado en su totalidad le hacemos la prueba.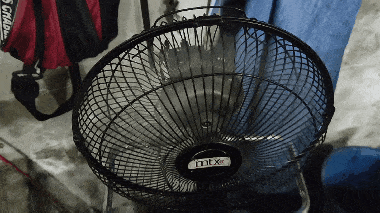 This is how the fan was left, working perfectly.
Asi quedó el ventilador, funcionando perfectamente.
---

All images and GIFs are my own, captured with a Realme pro 7.

---
---