Been away for a while and it feels good to back to share my thoughts and views in the @Sportstalksocial community. We are glad to see many developments and improvements in this tribe with the most recent being the migration to a linear curation curve. Looking at the market, we see a good appreciation in the price of the SPORTS token and more is to come. I sense more increase in the price of SPORTS, the more reason I'm bent on buying and staking in bits while I still can.
Every big coin and token we see today started at a very low bottom and those who saw the future invested largely and today, they are all smiles. Just take a look at BTC, there was a time it was less than a cent but today it has set a record. This teaches us that it is wisdom to be an early adopter of a good and promising project. If you ask me, I'm not sitting out on SPORTS; I'll accumulating it while I still can. Already, it is becoming scare and expensive.
Away from that, I just want to front this initiative I tag "FunnySports". If it makes sense to you and/or if you feel interested, kindly join and share with us some funny sporting activities you have played/ participated in before or watched. Let's catch fun on the go!
---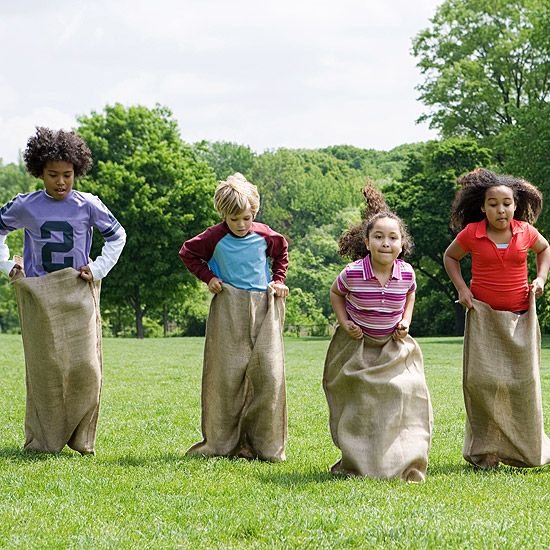 ---
The Sack Race
This is the funniest sports I have played so far and I participated in it way back my high school days during the intermittent inter-house sport competitions. For those who do not know about the game, it involves entering into a sack bag and running with it. You can imagine how people look wearing a sack bag. Running with the sack bag is usually not easy so what most persons do is hopping.
To begin, each competitor is being given a sack bag, he/she lays it down. At a signal by the referee, they start wearing and then run. The first person to cross the finish line is declared winner. I remember how I and other competitors use to fall down in the process of running but you have to get back up and reach the finish line else you will be disqualified. In some cases, people always use their toes to tear the bottom of the sack bag so their toes fall out. But when caught, you face disqualification. I miss playing the sports and it makes me laugh a lot when I watch kids playing it.
There are other sports that appear funny to me and makes me laugh out loud when watching and I'll be sharing them subsequently. I look forward to reading other entries by us and I hope @cryptoandsports @uyobong and other curators will support those who participate in this initiative. Keep your entries coming in and let's get to know those sports and games that make you laugh out loud. Don't forget to use the #funnysports tag for easy identification.