If there is anything that should be frowned at and avoided in the world of sports and competitions, it is the issue of crime, fraudulent activities and cheats. Sports competitions and tournaments should be crime-free and fair to the core, if it must be enjoyed and found to be interesting. Any time cheating, favouritism, and the issue of being biased comes into any competition or tournament, it takes away the beauty and fun of the competition. Over the years, there has been many issues of crime in the world of sports especially football and equally, there has been a penalty for defaulters.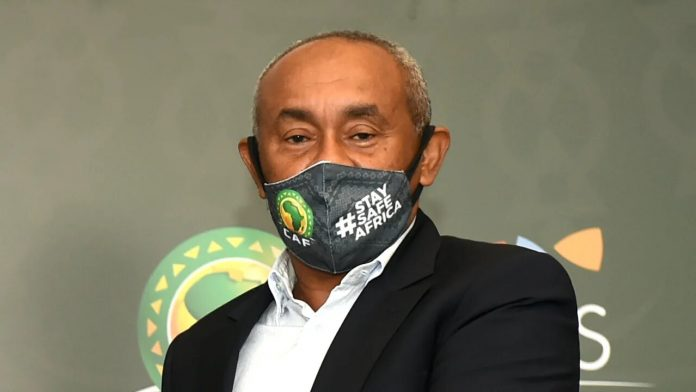 source - Mr. Ahmad Ahmad, CAF Vice-President
---
Of recent, both English Premier League football clubs Chelsea FC and Manchester City were being penalized for going against FIFA rules on the signing or buying and utilization of players. Because of this, Chelsea had to play about two consecutive football seasons without participating in any transfer window because the club was being banned from doing so. They had to only make use of the existing players and this also warranted them to call back their loan players from different clubs. The effect of this ban was seen in the club's performance. Similarly, Manchester City were being banned from competing in UEFA competitions like Champions League and the Europa but they had to appeal for a waiver and paid monetary fine instead.
When crimes and defaulters in competitions are being punished this way, it will scare others from committing same or continuing in the habit. But when it is being ignored or even supported, it will definitely eat into the entire system. For instance, there is this yearly tournament that is usually be staged around my locality but the organizers usually deduct the already announced winning prize just so they can benefit more. Because of this consistent habit by the organizers, the number of teams that usually register to participate in the football tournament began to decrease yearly. Slowly everyone lost interest because of this fraud by the organizers and that's how the tournament went into extinction.
So, we see that where there is incessant corruption, growth and development will not be possible. Hence, at all cost corruption and sports crimes should be avoided and defaulters punished accordingly when caught.
---
FIFA and CAF Vice-President, Ahmad Ahmad Banned for Five Years
In a recent news, FIFA, the world's highest governing body of football decided on Monday to ban African soccer confederation and FIFA vice president, Ahmad Ahmad for five years over financial misconduct and other ethics violations. Not just that, Ahmad Ahmad is also being fined the sum of $220,000. This is such a bad stain to his reputation and a show of incompetence as well irresponsibility looking at the position he occupies.
Between the period of 2017 to 2019, Ahmad Ahmad was in-charge of the Confederation of African Football. It was then observed by FIFA after careful auditing that the CAF vice-president breached certain codes of conduct. A lot of irregularities and misappropriation of funds was being discovered hence, the reason for FIFA issuing him a fine.
I'd say that FIFA made the right call in penalizing Mr. Ahmad Ahmad and this I believe will serve as a threat and warning to others who are still perpetrating crimes like match fixing, referee bribery and the likes. Let's kick out crime out of the world of sports such that fairness would be seen everywhere.