I have never watched Diego Maradona playing a live football match before because by then, when he was in active football, I was still very young and knew very little or nothing about international football competitions. Growing up as a child, I heard numerous stories of his prowess and achievements in the world of soccer that I began watching some of his uploaded videos. Truly, he was a talented, skilled and a professional fellow; he was a maestro of football. Diego Maradona though has gone to the great beyond will forever remain a legend when it comes to football.
---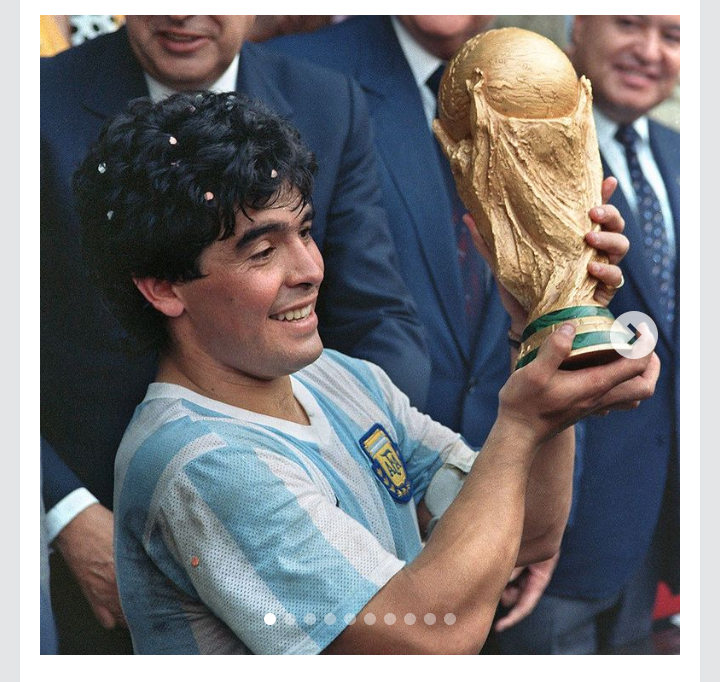 source
---
Quite sadly, according to recent news, I read that the legendary and iconic Argentine footballer as well as coach, Diego Maradona gave up the ghost on Wednesday, 26th November, 2020 as a result of a heart attack he had. The whole world of football has been thrown into grief, tears and mourning. Diego Maradona made numerous contributions to football hence, will be missed greatly by all football lovers and everyone else. Truth is, we'll never have anyone being like Diego Maradona.
---
Goal reports that Diego Maradona complained of fatigue after his last birthday of which he was being hospitalized. It was being discovered later by doctors that he had blood clotting in his brain of which treatment was being issued and he was subsequently discharged to continue recovery at home. However, he suffered a heart attack which led to his demise at the age of 60. Very sad and I feel like crying right now 😥.
---
A Brief History of Diego Maradona
---
The Argentine football icon, Diego Armando Maradona was born on the 30th of October 1960. He began football quite early and was fondly known as the golden kid because his football abilities. He has played for both the be Argentina's Junior and Senior teams, scoring numerous goals because he was an attacker as well as lifting major trophies during his career. Diego Maradona was being regarded as one of the greatest football players of all time; he was good in the game both as a player and as a coach.
---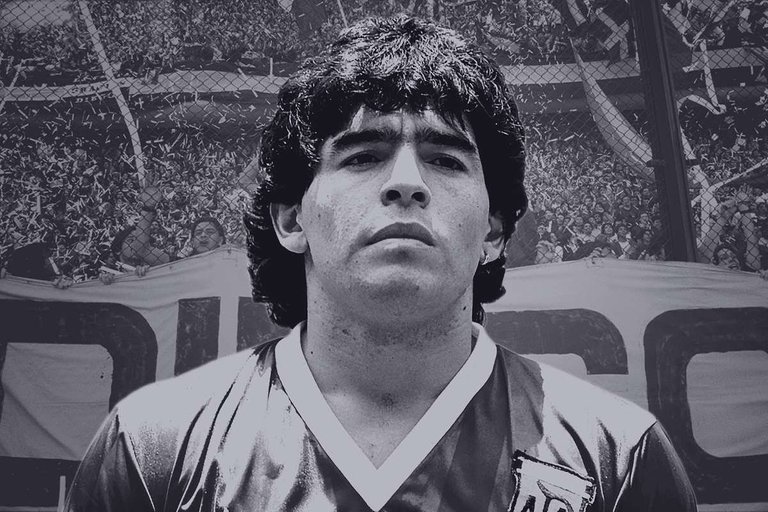 source
---
Diego Maradona began his professional career in 1976 with Argentinos Juniors at the age of 16. Between the period of 1981–1982, he played for Boca Juniors. In 1982, Diego joined Barcelona from Boca Juniors at a record transfer fee of £5 million and stayed in the team till 1984 where he left for Napoli. His next bus stop was the La Liga side Sevilla and then Newell's Old Boys and back to Boca Juniors where he ended his playing career. At this point, I'd call him a football tourists because he toured a lot of clubs except that he never played for an English team.
---
Speaking of trophies, accolades and awards, Diego Maradona has won alot. Most notable is the two World Cup trophies he won in 1979 (U-20) and in 1986. In total, Maradona played only in four FIFA World Cups, including the 1986 World Cup Argentina won with him being the captain. He equally won the golden ball in the same tournament upon proving to be the tournament's best player. As an attacker, Diego Maradona scored over 250 goals in his career.
---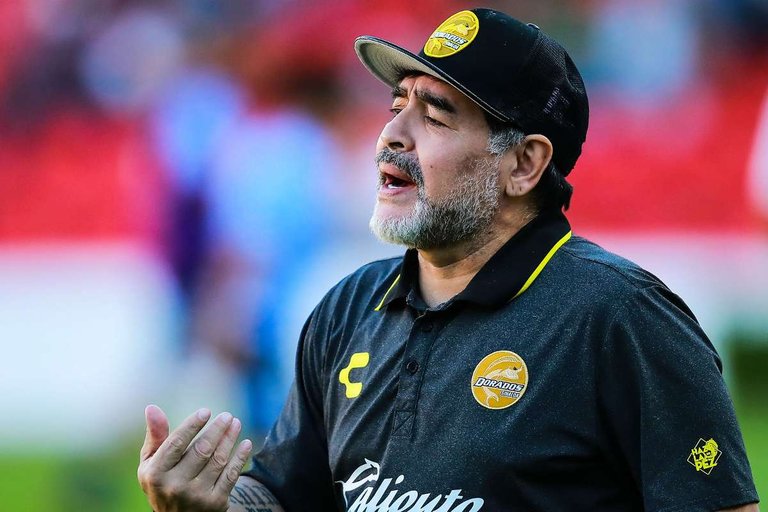 source
---
Upon retirement, he coached several clubs with the last being Gimnasia and in all these clubs, he performed very well. There's no gain saying that this man will be greatly missed by all who watched him play especially his family. However, it is important that we set good records in whatever profession we are in while sojourning this Earth. A lot of tributes are flying in the air and I'm glad to share me.
---
Sleep on Legendary Hand of God!