The International break is over and the English Premier League resumed on 21st November. At least, my weekends will be more fun-filled and exciting as I will have to watch these EPL games and also banter. The fixtures saw Tottenham Hotspur hosting Manchester City, Chelsea also hosted Newcastle United while Liverpool were home against Leicester City.
---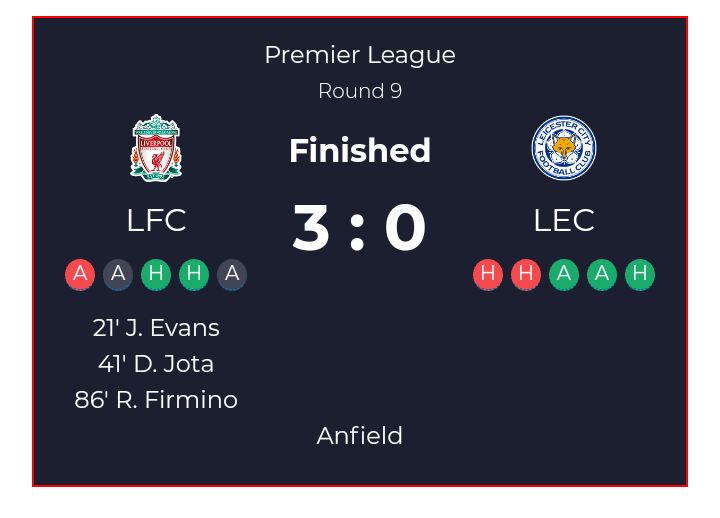 ---
However, things didn't start pretty well for Pep Guardiola's men as they met with defeat upon resumption. Mourinho's men on the other had a great outing as they scored two unreplied goals to get away with all three points from the encounter. It is necessary that we don't always feel 'over-confidenced' in any game. This was the case of Manchester City but Tottenham Hotspur who gave their all got victorious. Also, it's time Guardiola steps up his strategies if he must be a title contender this season.
---
Liverpool FC
This guys made my Sunday night memorable as they out-performed Leicester City and also continued in their home games winning record. Precisely, Liverpool FC have played 64 games unbeaten at Anfield so far. Now, if you ask me in which of the games, did we have the best performance from Liverpool FC, my answer would be the Leicester City match on Sunday night. It was indeed an epic display and a great show of what a good squad is. Liverpool oppressed Leicester in all aspects and I'm excited the took home all three points together with three unreplied goals.
Before this match, as a fan, I was really scared and skeptical about the scoreline after the game. This was as a result of the many injury cases and Corona Virus cases in the Liverpool team. For more than three years now, this is the first time, Liverpool is recording a lot of injuries involving the key players. The likes of Virgil van Dijk, Alexander Arnold, Naby Keita, Joe Gomez we're sidelined in the game due to injuries while Mohammed Salah was due to testing positive to the novel Corona Virus.
---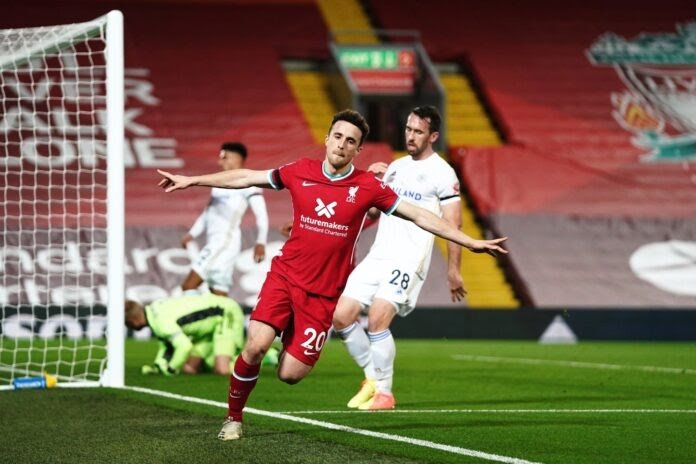 source
---
Amid all these, Jurgen Klopp proved to be a very good manager by coming up with a lineup especially, a backline that could not be penetrated by Brendan Rodger's men. It's necessary to not build your team around a particular player as the team would crash should that player be absent. Liverpool is one of those teams where there is no special player but everyone is special. Talking of scoring, everyone is a threat to the opponent's goal. If Salah isn't scoring then Mane will. If Mane isn't scoring, Diogo Jota will or even a defender could scored.
This is why I really do not fancy Barcelona because everything is mostly centered about one player, Lionel Messi. Klopp managed to build Liverpool such that whoever misses a game has his replacement. Watching Matip and Fabinho at the central defensive position was lovely and they both defender superbly.
---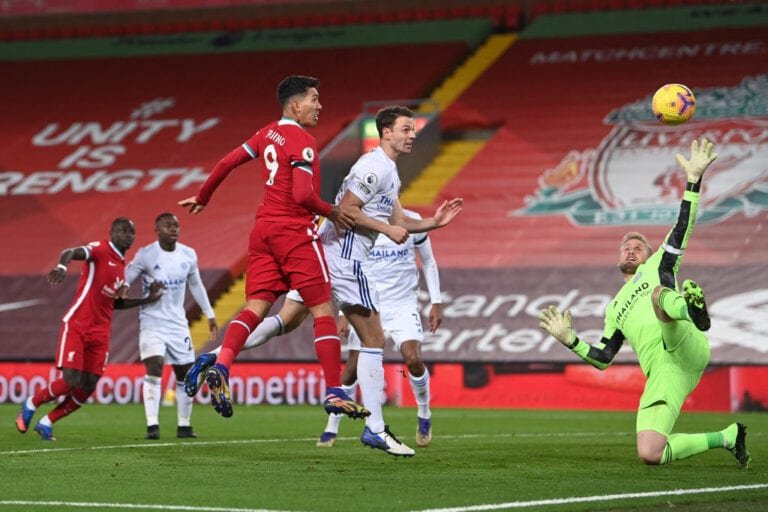 source
---
Diogo Jota on the other hand continued his goal spree as he netted one more goal together Roberto Firmino. I was particularly excited that Firmino got his name on the score sheet and he was my own man of the match. More so, I think Jurgen Klopp should play him more at number 10 position as he delivers more when playing a free role while Jota constantly takes the point man position.
In conclusion, are you a coach out there, ensure that you have replacements for each player and also learn to know how best to use your players. Do not place so much dependence on one person but build a team where everyone is a threat to the opponent. Liverpool is a clear representation of this. I hope we win our next game and eventually get to lift the trophy. Most importantly, I hope all those with injury problems get quick recovery.
---
Your Liverpool Fan