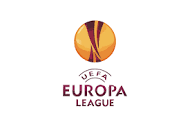 Heute das 2. Halbfinalspiel in der Europa League.
Today the 2nd semi-final game in the Europa League.
vs.

Inter spielt gegen Donezk. Die Mannschaft aus Italien sicher der Favorit, aber Donezk ist nicht zu unterschätzen. Ich tippe 1:1 nach 90min. und Donezk gewinnt 2:1 nach Verlängerung.
Inter play against Donetsk. The Italian team are certainly the favorites, but Donetsk should not be underestimated. I guess 1: 1 after 90 minutes. and Donetsk wins 2-1 after extra time.
Funny match @all
Best regards & Glück auf
sportfrei