When I traveled to Milan three years ago, I found a Juventus Store just in the center of Milan, it's so close to Vittorio Emmanuelle Mall. And you know, I can't hardly wait to visit and entered the store to buy t-shirt or other materials of Juventus. I am also a Juventus fan. There are two football clubs I like most since I was in high school: Juventus and Liverpool.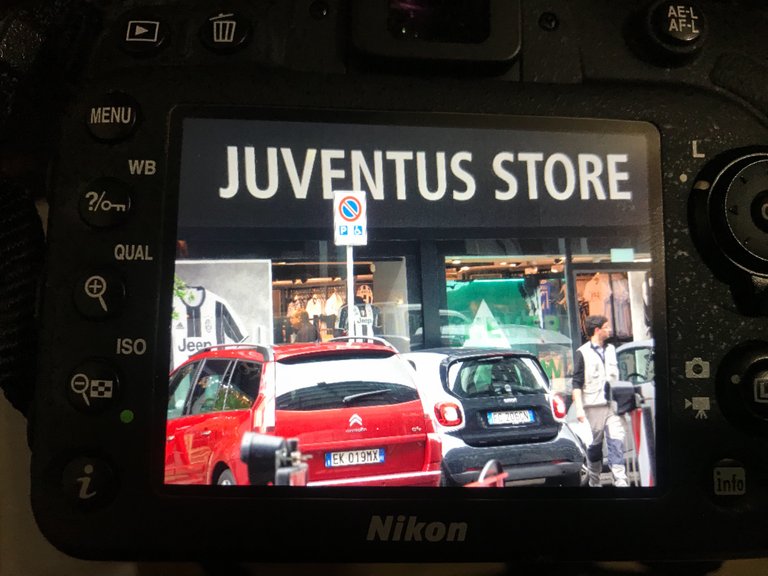 Juventus Store in Milan is located on Corso Giacomo Matteotti 8. A friend of mine and I walked to Juventus Store. I bought a Juventus t-shirt there. I was really excited. I imagine today may be I could buy the t-shirt by $JUV Token since Juventus has adopted blockchain technology and released their fan token. The supply of $JUV fan token is only 20 million.
I do believe in the future will be more club to release their fan tokens. Apart from Juventus, other football clubs have launched their fan tokens as well. They are Barcelona ($BAR), Atletico Madrid ($ATM), Paris Saint Germain ($PSG), and some other clubs, and we could buy the tokens on Binance or Chiliz digital exchanges. We may buy and hodl the tokens.
As fans of football team, I believe in the future we could buy merchandise of a club using cryptocurrency, especially the fan tokens. And I am pretty sure, it will be more and more sport clubs to launch their fan tokens to generate some profit of their sport industries.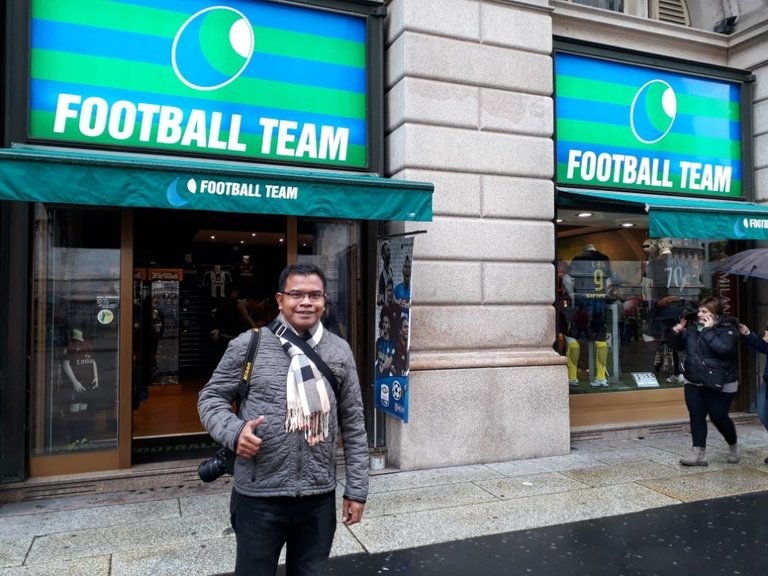 $JUV Fan Token
If we are Juventus fans, I think we have to hold some $JUV Token. The supply of $JUV is not much, it's only 20 million and it may be decreased in a amount as some amounts of token will be burned. And Juventus is really a big team and they have millions of fans in the world.
Alexandre Dreyfus, CEO & Founder of Chiliz & Socios.com said: "The launch of the $JUV Fan Token on Chiliz.net and the first day of activity on the platform marks the beginning of a vibrant new class of trading featuring digital assets from some of the biggest rights holders in the world.source.
We also may trade the tokens as it's listed on Binance and Chiliz Digital Exchange.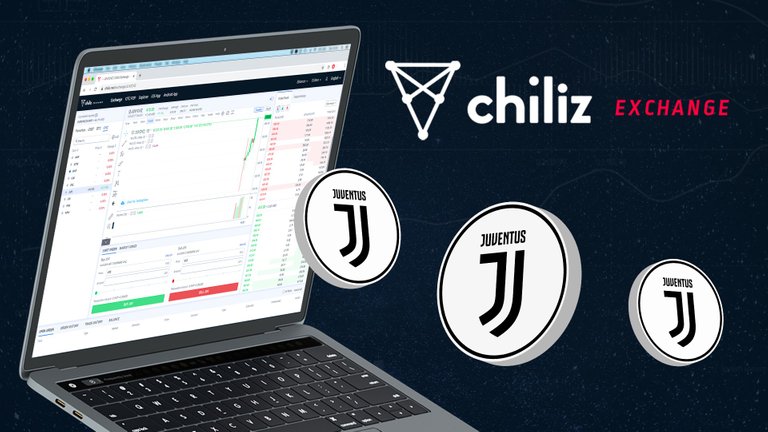 Source
If we go to Binance, we see now the price of $JUV Token is about $8. It's pretty cheap price as the supply of the token is scarce. I think it's a perfect time to collect the $JUV Token because the token was just launched and it's really just a beginning. Millions Juventus fans in the world still have no idea of the fan token. Imagine if one fan hodl one $JUV token.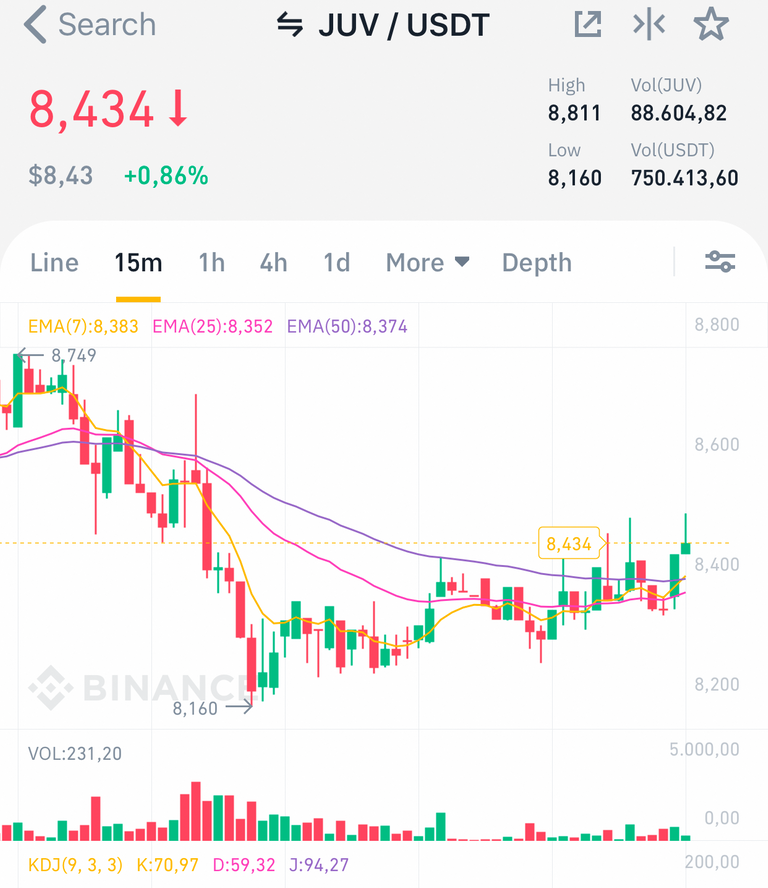 $JUV fan token is like a share. If we buy and hold it, it's like to buy and hold Juventus' share. And the current CoinMarketCap ranking is #646, with a market cap of $11,090,986 USD. It has a circulating supply of 1,315,932.
If you think fan tokens will be good for investment, the token may be purchased kn Binance, Chiliz, Upbit and Paribu. We also may trade the token on the exchanges.
It was a great moment when I visited Milan and found a Juventus Store there. Unfortunately, I have never been in Turin. May be in the future after Covid-19 disappear I would travel again to Italy, to visit Turin and other cities.