Red Devil Winning Run At The Parc Des Princes.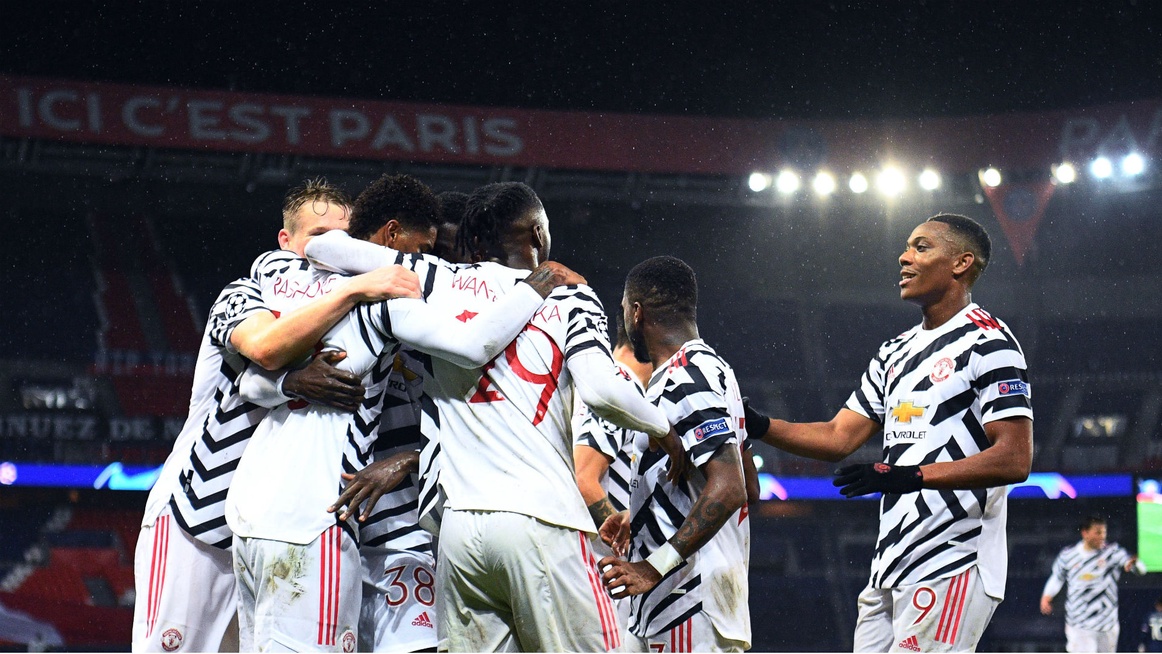 United celebration
Manchester United looks to have found a winning recipe against PSG at the Parc des Princes after they displayed another stellar performance to win 2-1 in their UEFA Champions League Group H opener, a Bruno Fernandes 24th-minute penalty and a Marcus Rashford 87th-minute-late winner on either side of Anthony Martial(55') own goal completed United's win on Tuesday night.
The victory makes Manchester United the 1st and only team to have defeated PSG at home more than once in the UEFA Champions League, having also defeated the Paris giant 3-1 two seasons ago to complete a 3-3 aggregate and advanced into the quarterfinals ahead of the Parisian.
It was deja vu as Marcus Rashford who fired a stoppage-time spot-kick winner in that 2018/19 UCL Round of 16 3-1 triumph was the hero yet again as the Englishman produced a quick turn and beat Keylor Navas in goal for PSG.
Back-to-back wins for United and a 10th straight away win in all competitions for the 1st time in their history, United manager Ole Gunnar Solskjaer would feel a sense of solace after a slow and difficult start to the season. Critics have suggested that Solskjaer lack the plan and know-how to lead United especially after his side fell 1-6 to Tottenham Hotspur at Old Trafford 2 weeks ago.
However, some quarters have attributed United's win over PSG to a lacklustre performance by the Parisian rather than United's well-executed game plan. Playing without the likes of midfield enforcer Marco Veratti and centre-half Marquinhos, Thomas Tuchel tutored side were just all over the pitch, United could have easily been 4 or 5 goals up had Rashford been more clinical and precise with his finishes and final passes.
Losing a home game in a group that also contains German RB Leipzig is a tight corner PSG doesn't want to be. Every home points are vital and even more crucial are the away points. They now travel to Turkey in round 2 games to face Istanbul Basaksehir to try and make up for lost ground while United will hope to keep the momentum against Leipzig at Old Trafford. The German won't be an easy adversary having ousted Spurs in Round of 16 3-0, 1-0(home and away) in last season's competition.
cross-posted
Thanks all for the support.
---
---