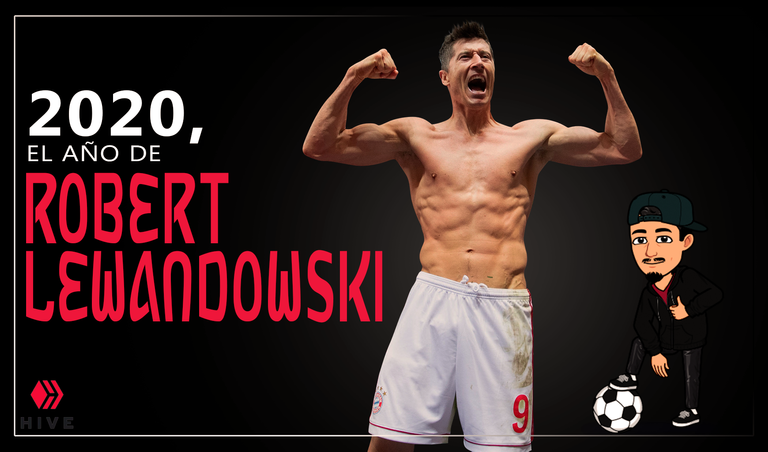 El 2020 ha sido el año más raro de la edad moderna, creo que a nivel general la mayoría estaremos de acuerdo en ello, sin embargo, en medio de estos turbulentos meses algunos han vivido el mejor tramo de su vida. Específicamente en el deporte, que es de lo que estas líneas tratan, parece ser que "los 30 son los mejores años", como me dijeron alguna vez; aunque no estoy seguro de qué tan cierto será no tengo dudas de que hay alguien en particular en el mundo del fútbol que estará completamente de acuerdo ahora que, a sus 32 años, vive el mejor momento de su envidiable carrera como jugador profesional, este no es otro que Robert Lewandowski.
Decir "impresionante" sería poco para referirse a lo que el polaco ha logrado en el 2020. De por sí inició el año con 17 títulos colectivos en su haber, cantidad que un deportista de cualquier disciplina desearía presumir, y extendió esta marca a 22 al inicio de la campaña 2020-2021 en Alemania cuando el Bayern, que venía de ganar la Bundesliga, DFB Pokal y Champions en la temporada pasada, se llevó también la supercopa de su país y de la UEFA.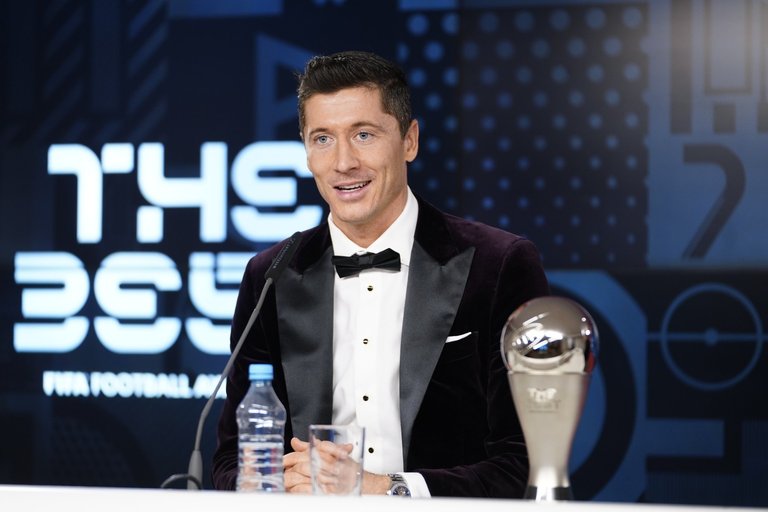 Por si los reconocimientos colectivos fueran poco, fue además reconocido con el más distinguido de los reconocimientos individuales, el premio The Best de la FIFA, por sobre Cristiano Ronaldo y Lionel Messi. Muy probablemente, de no ser porque France Football decidió no entregar el galardón este año, se habría quedado con el Balón de Oro también, desafortunadamente nunca podrá saberse.
Sí, el poderío del Bayern es innegable, pero esto no hace menos lo logrado por el nueve de Polonia, al contrario, es por jugadores como él que el club bávaro puede alzar títulos. Lewa potencia a Die Roten, no al revés. Sus números lo comprueban, en especial el 45 que reluce en sus estadísticas, ¿y qué es esto? Sencillamente la cantidad de goles que anotó en el año. Se lee fácil, lo difícil es hacerlos y, siendo un nueve, posición en la que se requiere olfato goleador, cumplió con creces.
Para entender un poco mejor lo que significan los 45 de RL9 –y no para comparar con el objetivo de desmeritar a uno u otro, pues ese tipo de comparaciones me resultan odiosas– podríamos ponerlo en una "balanza de gol" nuevamente con quienes "venció" en la gala de The Best, los dos hombres más conocidos, y que seguramente son los mejores de la actualidad, en el deporte rey: Messi (26) y Ronaldo (29). Sin dudas el año de Robert Lewandowski es el 2020, que ya entra a su ocaso, y el goleador ya tiene su lugar guardado en el podio de los astros del fútbol junto a estos dos.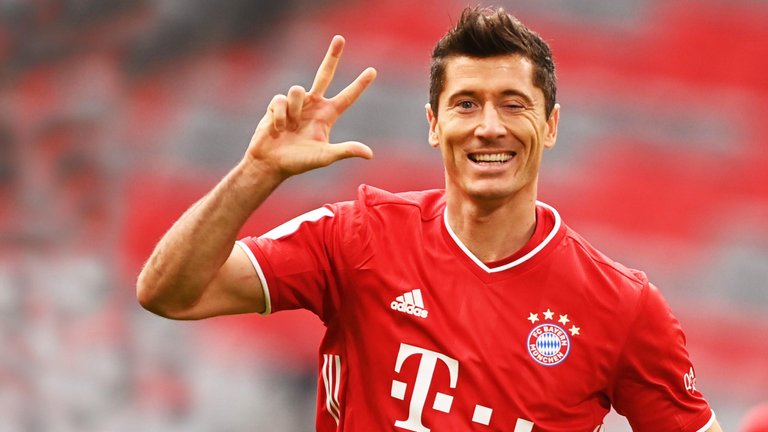 XXX
¡Gracias por leerme!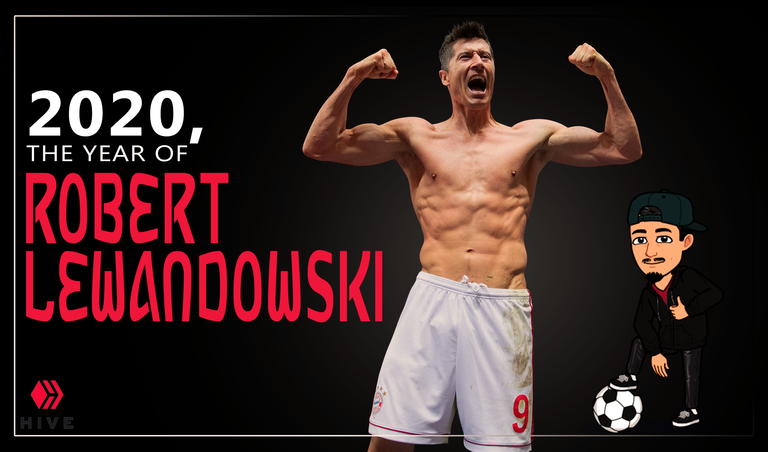 2020 has been the rarest year of the modern age, I think most of us would agree, however, in the midst of this turbulent months some have lived the best part of their lives. Specifically in sport, which is what these lines are about, it seems that "the 30's are the best years", as someone once told me; although I'm not sure how true it will be I have no doubt that there is someone in particular in the world of football who will agree completely now that, at 32 years old, he is living the best moment of his enviable career as a professional player, this is none other than Robert Lewandowski.
"Impressive" would not be enough to refer to what the Polish has achieved in 2020. He began the year with 17 collective titles to his credit, a number that a sportsman of any discipline would like to boast, and he extended this mark to 22 at the beginning of the 2020-2021 campaign in Germany when Bayern, who had just won the Bundesliga, DFB Pokal and Champions last season, also won their country's and UEFA's Super Cup.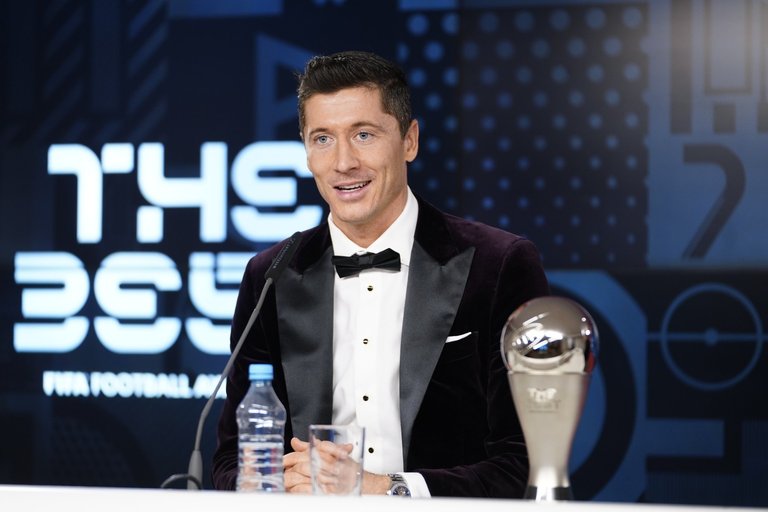 As if the collective awards were not enough, he was also recognized with the most prestigious of the individual awards, the FIFA The Best award, over Cristiano Ronaldo and Lionel Messi. Most probably, if it wasn't for the fact that France Football decided not to give out the award this year, it would have kept the Golden Ball too, unfortunately it can never be known.
Yes, Bayern's power is undeniable, but this does not lessen what the Polish nine have achieved; on the contrary, it is by players like him that the Bavarian club can win titles. Lewa is a strong force for Die Roten, not vice-versa. His numbers prove it, especially the 45 that shines in his statistics, and what is this? Simply the number of goals he scored in the year. It reads easy, the hard part is scoring them and, being a nine, a position that requires a nose for goal, he fulfilled it well.
In order to understand a little better what the 45 of RL9 mean - and not to compare with the aim of demeritating one or the other, since that type of comparisons are odious to me - we could put it in a "balance of goal" again with those who "won" in the gala of The Best, the two most known men, and that surely are the best of the present time, in the king sport: Messi (26) and Ronaldo (29). Without a doubt, the year of Robert Lewandowski is 2020, which is already entering its twilight, and the striker already has his place saved on the podium of the stars of world football together with these two.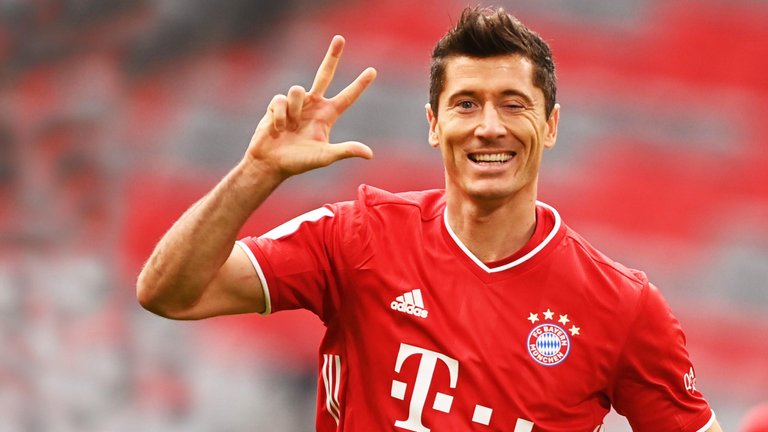 XXX
Thanks for read me!
Post translated with (much) help from
DeepL