It was quite brutal at the Emirates last night, I thought personally that the best result for wolves in the that would be a draw and not even when Jimenez was out in the first 15mins. I must say, the match really shocked me last night but it's football and in football, any net can be scored it!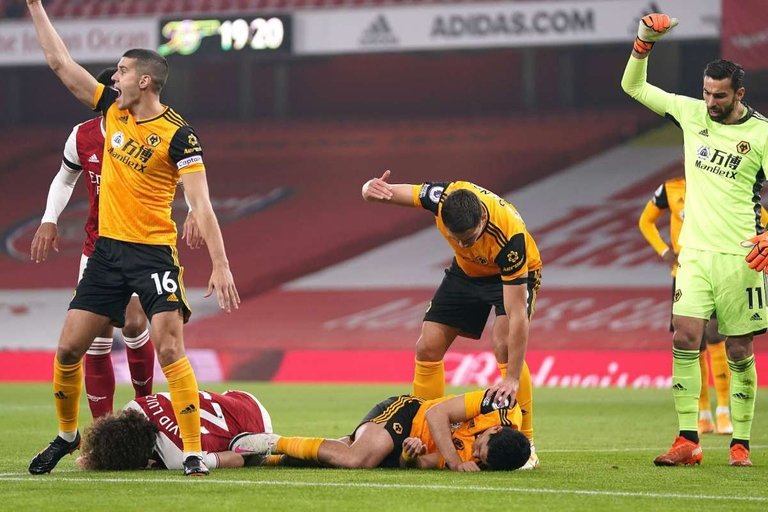 Image Source.
Personally, I'm still waiting a confirmation news to clear doubts on Jimenez's condition and how long Wolves would have to go without it but yesterday's win shows how much Wolves is still worth without Jimenez.
Wolves as a team as done quite so much this season too and I guess it would be fair to have them qualify for the Europa League this season but then, it's too early to make and create such room for anyone, the league is still very much open, and we'll just keep watching!
Thanks for Reading!