My FPL squad gave a rather consolatory points and results because I really expected more and got quite less than I expected but it's still all beautiful and here is another week's Saga already!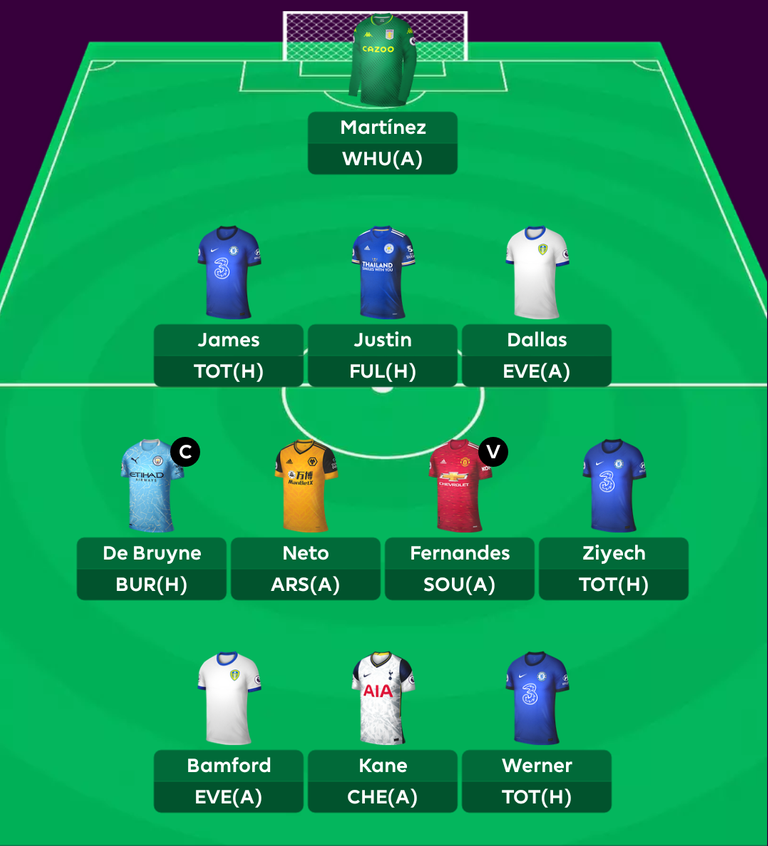 My team for this weekend should have automatically given me so much hopes to sit on but really, having Tottenham and Chelsea paying each other this weekend isn't really good for my squad but I just hope they play to favour my picks.
CAPTAINCY - My captaincy band for this weekend kept me thinking for too many hours because I had KDB and Bruno in mind. KDB would be playing against Burnley who Manchester City is likely to win but Manchester City isn't really in form likewise KDB himself and on the other hand, Bruno is on a very form and Manchester United is doing quite fine too but playing Southampton this weekend, a team that can be very stubborn playing bigger teams in the EPL.

I'm not expecting any surprises from my bench this weekend, a fine defender of mine Lamptey who took red card last weekend had made me consider some changes in my defense which could trigger me playing another formation next weekend aside what you can see above.
Thanks for Reading!