I must say, last weekend was quite tough for me went it comes to football experiences and expectations. Many things came out just the way I thought they would and some came up with some little changes that cut short my hopes.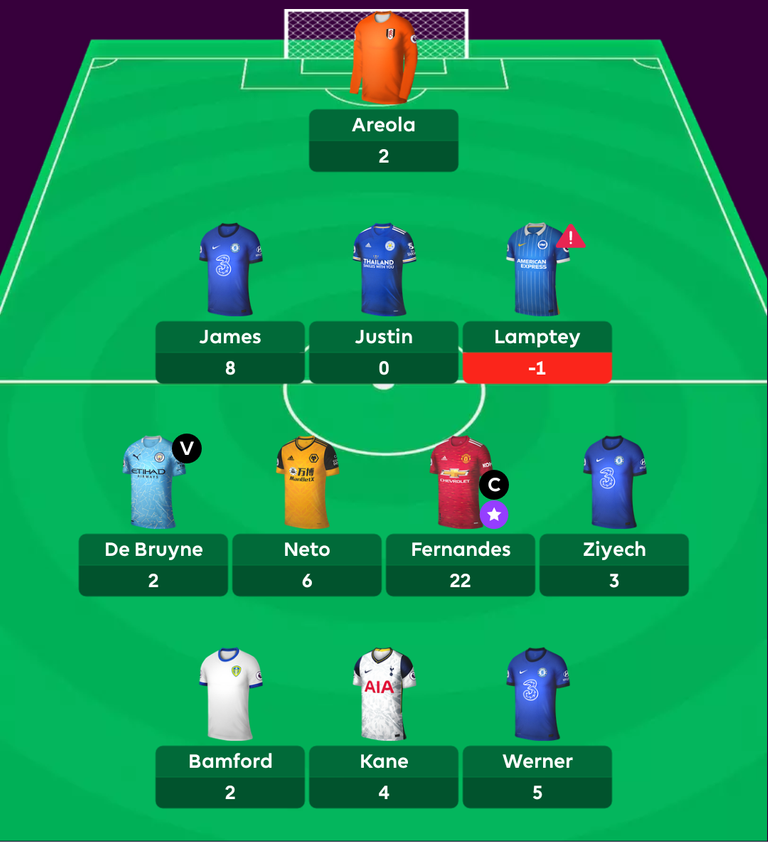 I got a total point of 53 last weekend staying below the average points with just two points. I had picked my team before the weekend with so much trust and hope that I'll be making a good run up in many of my FPL sub leagues.
AREOLA - I picked him over Schmeichel hoping that he might not concede any goal or perhaps, he would earn more saves, well, he did conceded goals, three goals and made just 3 saves which still kept him with just 2 points for me.
JAMES - This Chelsea's defender, I just so much love him because, if his team isn't keeping a clean sheet then he'll be somewhere forward contributing to goals. Well, this weekend his team won with clean sheet and his performance on pitch earned him 3 bonus points.
JUSTIN - He was just one of the low counts I had last weekend, his team lost to Liverpool without securing a goal, and to ruin my night, he also picked up a Yellow card.
LAMPTEY - I really do love this guy but his products last weekend were just so painful, his team couldn't secure a clean sheet and it seems like that wasn't enough until he picked up a red card leaving me with a minus one point.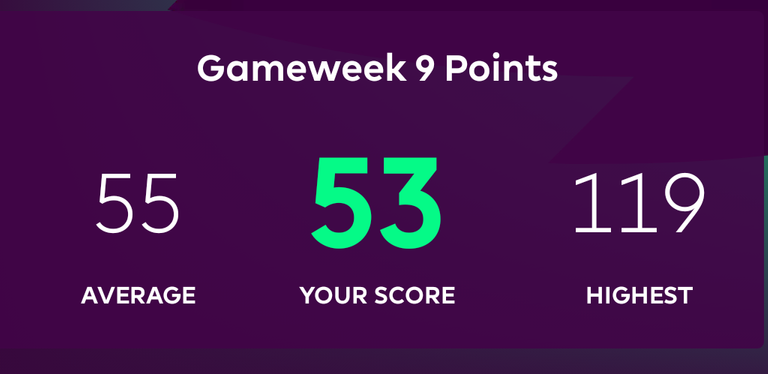 DE BRUYNE - I saw Manchester City's match last weekend and I couldn't stop having pity for this guy, he was totally frustrated during the match, I actually saw something similar coming and that was why he didn't get to have my captain band on him.
NETO - Last weekend was the very first time I ever thought of having this guy in my team and I was so pained last night when I couldn't find him on his team's starting lineup but for a good consolation prize, he came from the bench in the second half to secure a beautiful goal for his team and himself.
FERNANDES - And he comes my hero of the week, he really saved my ass, I knew there was definitely going to be something good if not great from him last weekend and that was why he emerged as my captain for the weekend. Manchester united couldn't secure much goals in the match but with a single penalty scored by Fernandes and it was enough to make things beautiful almost everywhere.
ZIYECH - He's one of my favorite new signings in the EPL, I love his game play, though he wasn't able to secure a goal nor an assist last weekend but his contributions in the match was very impactful.
BAMFORD - This young man, I couldn't cry for him during the weekend game, there was so much ill luck around him, he had chances to make this beautiful but he just couldn't, I'm sure it would be a very painful weekend for me.
KANE - One of the big boys in my squad who has really stand the test of time, he has been so great and last weekend against Manchester City, I love the fact that he didn't run that much for goals but then he contributed to the winning goal by making the assist.
WERNER - He is so much a player, after playing some much matches back to back, he still came back to London to make Chelsea proud last weekend. He performance was top notch.

LOL... My bench is as good as nothing, Schmeichel earned more points than Areola but I still had the same forecast on both of them that just worked out the way I assumed it. There'll be some few changes in my squad for the next weekend's games and I really want the big points this time around.
Thanks for Reading!