I can't pretend to be an avid fan of the darts but it is one Christmas tradition that has always held up among my friends. Every year at Xmas we have the PDC world darts championship at the palace in England. ( Not the real palace). I've never heard that the queen was a big fan.
We always played a bit growing up as it is a big bar game over here and we spent enough time in the bars to have a decent skill level. Even in college we had a good darts board in the house and destroyed plenty of walls over the years by playing with a few drinks in us. There was no better way to pass an evening in the house than with a case of beer a few friends playing a mix of different dart challenges.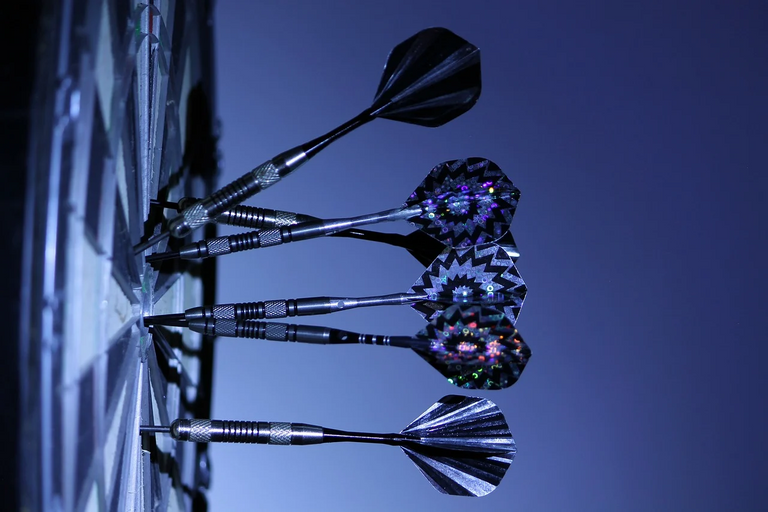 Ref: Pixabay
I don't watch a huge amount of the darts on TV but the world championships at xmas is always a good way to pass the evening. It's amazing what a few cheerleaders and some alcohol can do to make a bunch of overweight men on a stage look interesting. A little bit of marketing goes a long way for the media coverage and they have managed to turn a pub game into a huge ratings winner and it has me hooked.
It's rare to still see interesting characters on tv as most of them have been media trained to the hilt and sound like robots but in darts we still have a throwback to the armature athletes who can do or say anything.
Just look at "Snakebite Wright"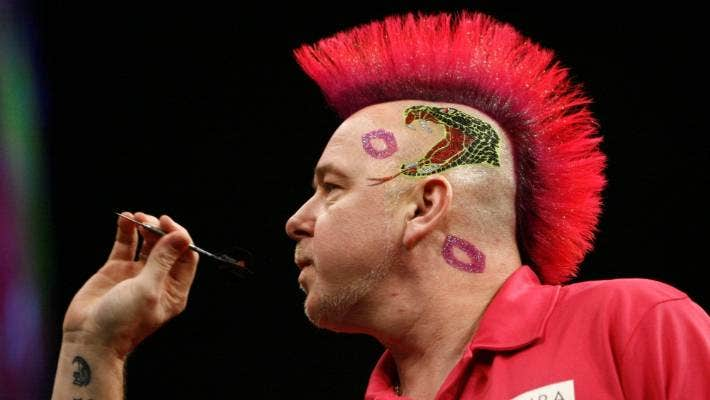 who was last years champion before getting an early shock in the 3rd round just yesterday. He had a great victory in last years world championship, after a number of close calls. It makes the last 16 a little less interesting without him there but it will still keep us interested until the new year.
With pubs closed under level 5 restrictions, we won't be able to get out and play any bit ourselves but at least we can follow these fine athletes as they compete at the highest level of their sport.