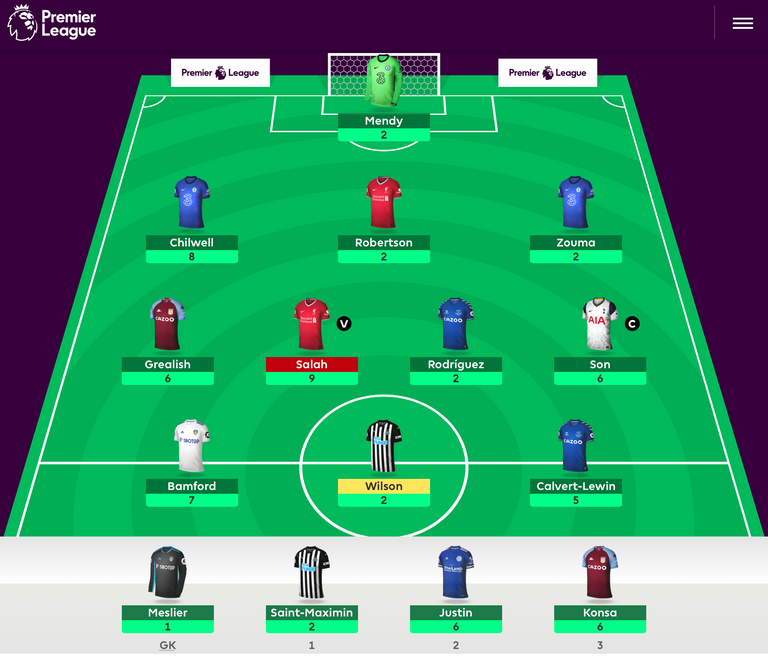 Week 8 Result: 51 points
In the week before the international break I transferred in Zouma and Mendy, gambling on Chelsea to keep a clean sheet against Sheffield United. Chelsea ended up winning comfortably but the 4-1 scoreline meant that gamble didn't pay off. Meanwhile both my defenders on the bench kept clean sheets. Typical!
I went with Son as captain, counting on a big score for Spurs against West Brom. A 1-0 win with Son only scoring 3 points (doubled to 6) was again frustrating, doubly so as vice-captain Salah picked up a goal and 9 points. Of course he did.
Overall a fairly miserable game week for me! Some solid performances and a few goals scattered about but 51 points and mid 4 million ranking is below average. A big drop from last week's top million.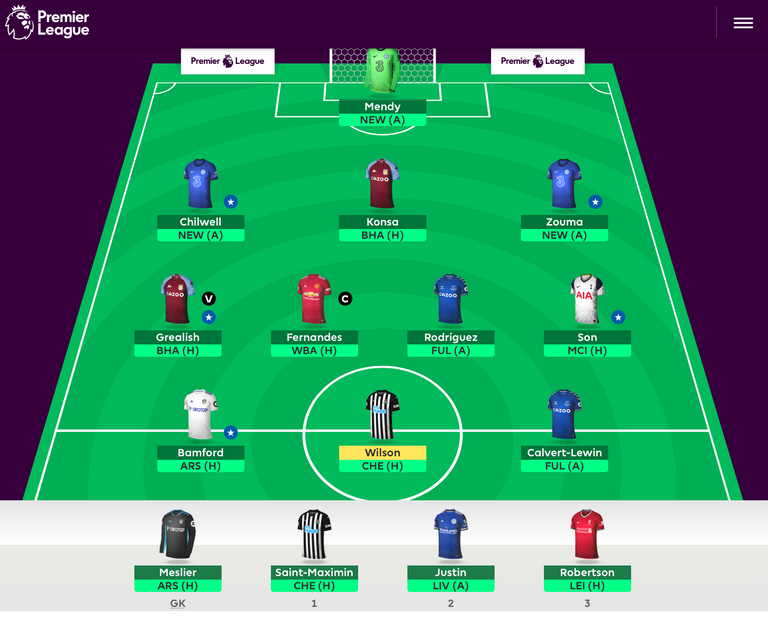 Looking ahead to week 9
I only have one transfer this week. With Salah in quarantine for a couple of weeks with the covid it's a straight swap of him for Fernandes. Apparently this is by far the most popular transfer of the week among managers.
The upside is Man Utd are playing West Brom so hopefully there's points coming in. Although a similar call with Son last week didn't pay off I'm more confident with Man Utd at home so Fernandes will be captain.
The downside is I'll lose half the transfer gain I've made on Salah meaning buying him back will again will cost me budget. But I'll cross that bridge when I come to it.
Here's hoping for a better week 9. Good luck to all managers!