What happened Sheffield?
One of the most incredible teams in the English soccer league last year was Sheffield United, does it sound like I'm exaggerating? Well, now I'm going to put forward a couple of points for discussion or analysis of this team and raise questions as to why it's doing so badly this year.
Sheffield United is a small and modest team in the English first division, although it is one of the oldest soccer clubs created in 1889. It is one of those clubs that rather than being title contenders try to stay in the top flight of soccer, I don't think there are many fans that would bet on Sheffield winning the title (I don't think there were many that bet on Leicester and you see what happened).
Although Sheffield's situation is different from that of that champion Leicester that surprised everyone because the team coached by the Italian Claudio Ranieri, was full of extraordinary players, although unknown at the time, but who jumped to the best clubs in the league.
This team directed by Chris Wilder, who very probably will be dismissed in the next days, does not have a great figure that stands out within the team, perhaps the only one would be its forward, David McGoldrick, but his numbers are not at all good and it is not that he is a young man, so I emphasize again that what was achieved last year by this club was really wonderful.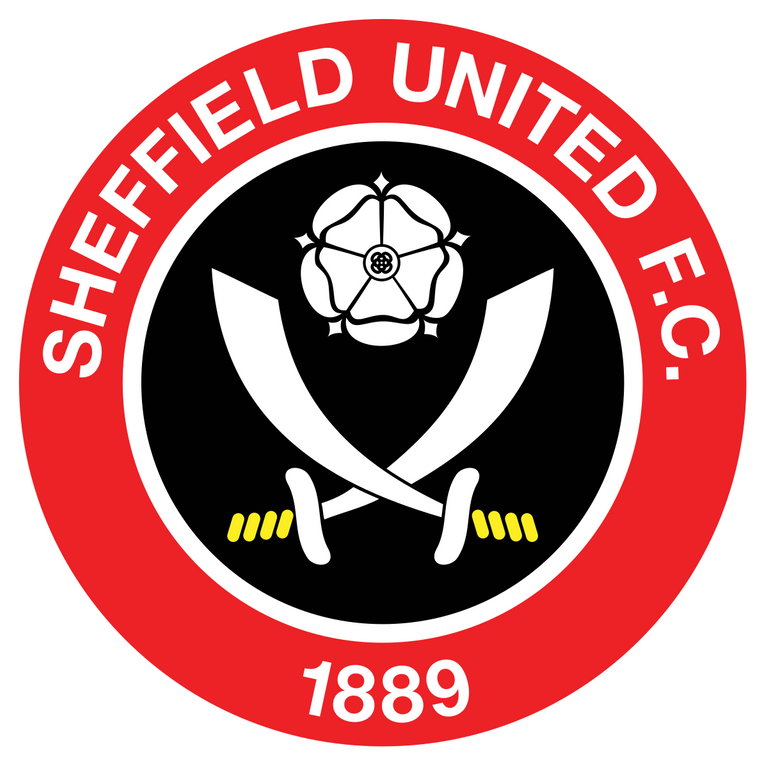 link
And it is that they managed to place themselves in the ninth position with 54 points, only two points less than Arsenal who got 56 points. I think it is surprising that a team with a limited budget manages to place itself only one step away from another team that is much richer and more powerful. I think that the premier league gives us this as few leagues in the world.
If you say to me now, "hey kraken99, but that's not impressive". Well now I tell you something else about what that team was last year, because that was what surprised me the most. It's that Sheffield last year was a real defensive wall, the team managed to place itself in the fourth least scored team in the championship, allowing only 39 goals in its goal, only behind clubs like Liverpool or the two Manchester teams. Last year it was a martyrdom to compete at Sheffield's home as they only allowed 15 goals, the team that allowed the least goals at home was City with 13.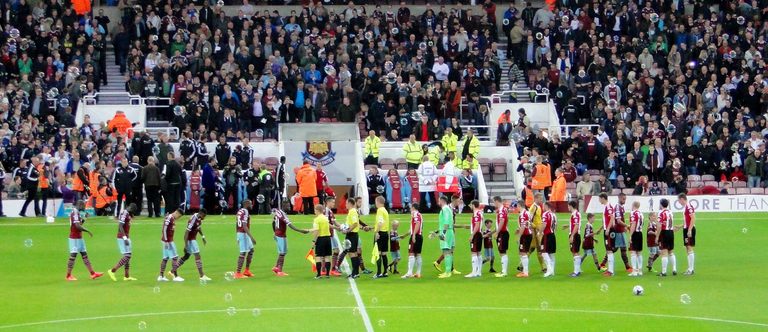 Link
We are talking about a team that half a table not a contender for the championship, I repeat what Sheffield did was truly impressive.
"Cambia todo cambia" is the title of a song in Spanish, in which the singer tells us that in this life nothing stays still, and no doubt this Sheffield changed from one year to another, the club that last year was a wall today has many leaks and holes where all kinds of goals fit and lose all kinds of games.
In fact it has not won a single game this year, which worries its fans who see the permanence from afar, as they are in last place with only two points, the picture does not look encouraging for the club that will have to win almost all their remaining games to reach 40 points with which it could fight the permanence. This is an almost impossible mission, which even Tom Cruise would not dare to accomplish.
What happened to Sheffield? Why haven't they won a single game? Can they save themselves from relegation? We shall see.
That's all, folks.
We'll keep reading.

¿Que pasó Sheffield?
Uno de los equipos más increíbles del año pasado en la liga Inglesa de futbol fue el Sheffield United, ¿suena que exagero? Pues ahora pienso exponer un par de puntos para el debate o el análisis de este equipo y plantear preguntas del porque le está yendo tan mal este año.
El Sheffield United es un equipo pequeño y modesto en la primera división inglesa, aunque es de los clubes más viejos de futbol creado en 1889. Es de esos clubes que más que ser pretendientes al título intentan permanecer en la máxima categoría de futbol, no creo que haya muchos fanáticos que apuesten a que el Sheffield logre salir campeón (no creo que hubiera muchos que hayan apostado al Leicester y ya ve lo que pasó).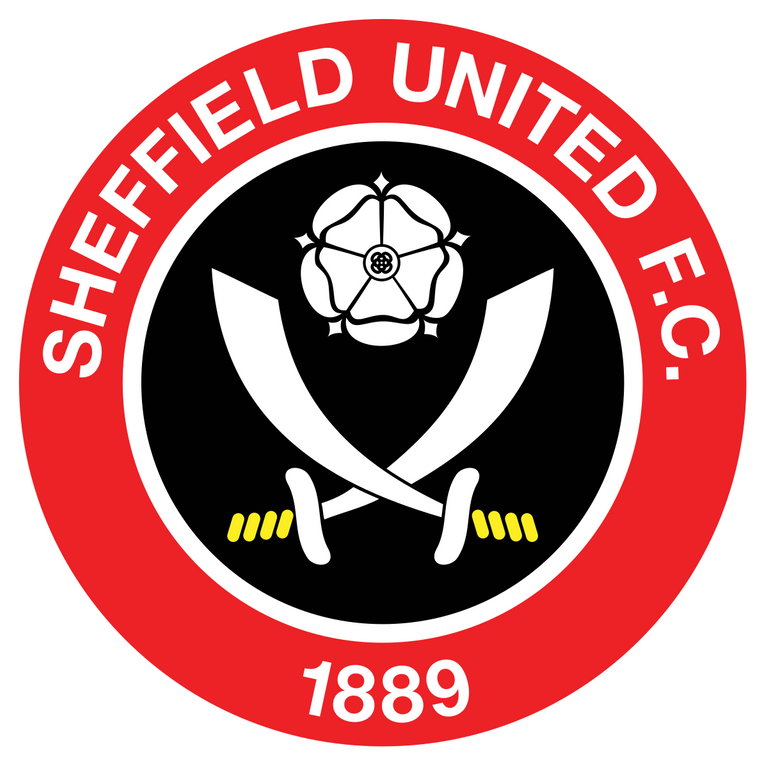 link
Aunque la situación de Sheffield es diferente a la de aquel Leicester campeón que sorprendió a todo el mundo pues, el equipo que dirigía el italiano Claudio Ranieri, estaba plagado de jugadores extraordinarios, aunque desconocidos en aquel momento, pero que saltaron a los mejores clubes de la liga.
Este equipo dirigido por Chris Wilder, quien muy probablemente será destituido en los próximos días, no tiene una gran figura que resalte dentro del equipo, quizás el único sería su delantero, David McGoldrick, pero sus números no son nada buenos y tampoco es que sea un joven, por lo que resalto otra vez que lo conseguido el año pasado por este club fue realmente maravilloso.
Y es que lograron ubicarse en el noveno puesto con 54 puntos, solamente dos puntos menos que el Arsenal quien logró 56 puntos. Me parece sorprendente que un equipo con presupuesto limitado se logre ubicar a un solo escalón de otro que es mucho más rico y poderoso, pienso que la premier league nos regala esto como pocas ligas en el mundo.
Si usted ahora me dice: "hey kraken99, pero eso no es impresionante". Bueno ahora le cuento algo más de lo que fue ese equipo el año pasado, pues fue lo que más me sorprendió. Es que el Sheffield del año pasado fue un auténtico muro defensivo, el equipo logró ubicarse en el cuarto equipo menos goleado del campeonato, permitiendo apenas 39 goles en su portería, solo detrás de clubes como Liverpool o los dos equipos de Manchester. El año pasado era un martirio competir en casa del Sheffield pues solo permitieron 15 goles, el equipo que menos goles permitió en casa fue el City con 13.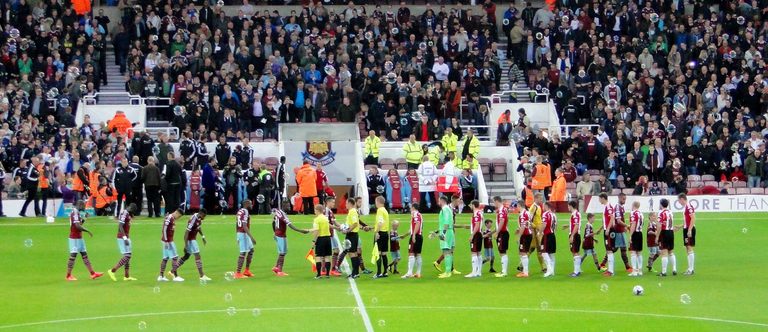 Link
Estamos hablando de un equipo que media tabla no un contendiente al campeonato, repito lo que hizo el Sheffield fue verdaderamente impresionante.
"Cambia todo cambia" es el título de una canción en español, en la que la cantante nos dice que en esta vida nada queda inmóvil, y sin dudas este Sheffield cambió de un año a otro, el club que el año pasado fue una muralla hoy tiene muchísimas fugas y agujeros por donde encaja todo tipo de goles y pierde todo tipo de partidos.
De hecho no ha ganado ni un solo juego este año, lo que preocupa a sus aficionados quien ven de lejos la permanencia, pues se ubican en el último puesto con únicamente dos puntos, el panorama no luce nada alentador para el club que tendrá que ganar casi todos sus juegos restantes para poder llegar a los 40 puntos con lo que podría pelear la permanencia. Misión casi imposible, en la que ni Tom Cruise se atrevería apuntarse para cumplir.
¿Qué pasó con el Sheffield? ¿Por qué no han ganado ni un solo juego? ¿Podrán salvarse del descenso? Veremos.
Eso es todo amigos.
Nos seguimos leyendo.