I am not surprised that I lost the Youth in this classic From Italy, I am not surprised at all, just as I will not be surprised when at the end of the season the Milan teams, whether Inter or Milan fc, some of them raise the league trophy.
Is it any wonder that Juventus at this point in the season are in fifth position with only 33 points when in previous years they were already beginning to separate from their closest supporters? It's a long question, I know.
Or when was the last time juventus lost the title of "winter champion"?
I know, this title or recognition does not mean anything, it does not define anything, but it gives us an indication of what can be expected in the second half of the season.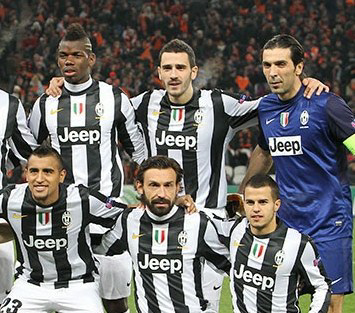 Fuente
The problem that I see now in many of the big teams, beyond the forms of play, the problem of Juventus is on their bench. This is the problem of Juventus and the reason why I think they will not be champions this year is Andrea pirlo.
If you saw the game you know what I mean and that is that beyond the development of the game a tactical superiority was noticed by Inter Milan, Antonio Conte gave a master class in tactics and match management to Pirlo.
Well I say that it was a chair even and when the game very even in almost all statistics, however, you could see how every time the Inter approached the rival area the danger was latent.
And that's the way Antonio Conte's teams are, they don't need to have the ball in their possession for too long to hurt you.
Another issue for which I think beyond this hard defeat, as some clubs begin to take off and Juve is now seeing them up, is in the planning of the season when forming the template, this is a rookie mistake of Pirlo.


Source
Because he got rid of key players like Douglas Costas and that the signings he has made are not up to this institution, I don't see that the signings, Morata, Chiesa, etc. They can take the team forward, no, they can't because they are not up to it. This is perhaps Pirlo's fault along with the management.
I have no doubt that Andrea Pirlo will be successful with Juventus or any other club he may join in the future, but I emphasize the lack of experience that will take its toll this season on him and other young coaches who are already coaching today. A few days ago Wayne Rooney retired and took over the club where he played, Derby Country, which resulted in the first defeat of the former Red Devil.
The fact that many former players are taking over big clubs like Pirlo's case, is well received by the fans, who see how the legends take over the teams they defended with shorts and now they do it with long pants, I hope that many of them will succeed, but I know that it will not be easy either, patience will be the key.
Translated with www.DeepL.com/Translator (free version)
Versión en español
No me sorprende que haya perdido la Juventud en este clásico De Italia, no me sorprende en lo absoluto, así como tampoco me voy a sorprender cuando al final de la temporada los equipos de milán, ya sea el Ínter o Milán fc, algunos de ellos levante el trofeo de liga.
¿Es de sorprender que la juventus en esta altura de la temporada se encuentre en quinta posición con solo 33 puntos Cuando en años anteriores ya comenzaba a separarse de sus más cercanos seguidores? Es una pregunta larga ya lo sé.
O ¿cuando fue la última vez que la juventus perdió el título de "campeón de invierno"?
Ya lo se, este título o reconocimiento no significa nada, no define nada, pero nos da un indicio de lo que se puede esperar en la segunda parte de la temporada.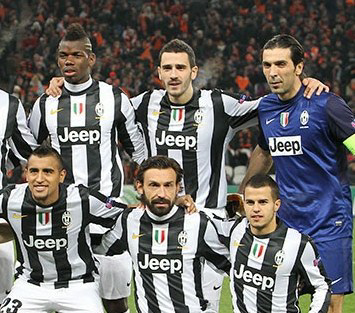 Fuente
El problema que veo ahora en muchos de los grandes equipos, más allá de las formas de juego,el problema de la Juventus está en su banquillo. Así es el problema de La juventus y el porqué creo que no saldrá campeón este año es Andrea pirlo.
Si usted vio el juego sabe a lo que me refiero y es que mas allá del desarrollo del juego se noto una superioridad táctica por parte del Inter de milán, Antonio Conte dio una clase magistral de táctica y manejo del partido a Pirlo.
Bueno digo que fue una cátedra aún y cuando el juego muy parejo en casi todas las estadísticas, sin embargo, se podía ver como cada vez que el Inter se aproximaba al área rival el peligro estaba latente.
Y es que así son los equipos de Antonio Conte, no necesitan tener demasiado tiempo el balón en su poder para herirte y hacerte daño.
Otro asunto por el que creo que más allá de esta dura derrota, pues algunos clubes comienzan a despegar y la Juve ahora los está viendo para arriba, es en la planificación de la temporada a la hora de formar la plantilla, esto es un error de novato de Pirlo.


Source
Pues se desprendió de jugadores claves como Douglas Costas y que los fichajes que haya hecho no estén a la altura de esta institución, no veo que los fichajes, Morata, Chiesa, etc. Puedan sacar adelante al equipo, no, no pueden pues no están a la altura. Esto es quizás culpa de Pirlo junto a la directiva.
No dudo que Andrea Pirlo pueda llegar a tener éxito con la Juventus o cualquier otro club al que pueda llegar en un futuro, pero recalco en la falta de experiencia que le pasará factura esta temporada a él y otros entrenadores jóvenes que hoy ya están dirigiendo. Hace unos días se retiro Wayne Rooney y se hizo cargo del club en el que militaba, el Derby Country, resultado fue la primer derrota del ex diablo Rojo.
El hecho de que muchos ex jugadores estén tomando grandes clubes como el caso de Pirlo, es bien recibido por los hinchas, que ven como las leyendas se hacen cargo de los equipos de defendieron con pantalones cortos y ahora lo hacen con pantalones largos, espero que muchos de ellos tengan éxito, pero se que tampoco será fácil, la paciencia será la clave.