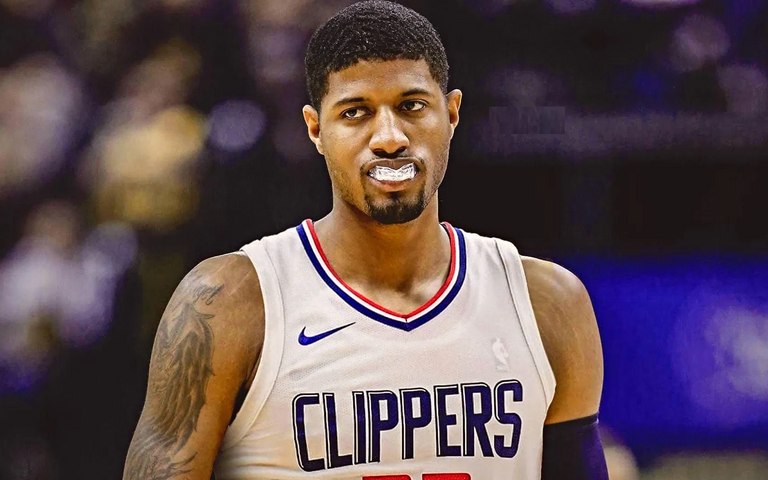 Since the 2015-2016 season which player leads the NBA with 1.9 steals per game is Paul George. The winner of the 2012-13 NBA Most Improved Player Award George is also a six-time all stop in 2018 19 George led the NBA in steals per game and was named to the NBA all-defensive first team.


Paul George does not underachieved. look I don't think anyone looks at Paul George goes that's the
best player on a championship team. If you have Paul George you need at least one other guy at least as good as him he's great he's a great number two on a championship team which by the way he is right now but the season was interrupted. And had these playoffs been underway or you know or had they concluded when they're supposed to conclude if that was possible then people wouldn't be saying that Paul George is underachieving because he would have just chipped up or come close to it.


Now he's got Kawhi as a running mate as a running partner, look I love Russell Westbrook Russell Westbrook is maybe my favorite player in the NBA coz he goes all out all the time but he has not had ultimate success in the playoffs in spite of being on some great teams having great teammates. And when you look at who Paul George is hasn't had replaced before he got to the Clippers he replaced Kevin Durant.


No one's out here talking about Paul George is better than Kevin Durant he's a version of Durant that's not quite as good that's nothing wrong with that that's one of the greatest players of all time Paul George is merely a perennial all-star who in his better seasons challenges for MVP and when has that happen since he left Indiana.
source: ESPN's Max Kellerman