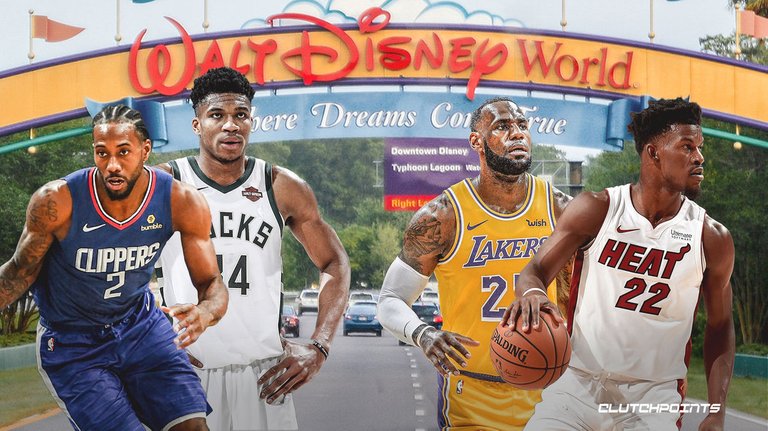 We begin with breaking news on the resumption of the NBA season the National Basketball Association Board of Governors has voted to approve a 22 team single site format to restart this season amid the covid-19 pandemic and I want to run you guys through the plan here.
The NBA of course has 30 teams but the bottom eight in the standings they're just gonna stay home because the fewer teams you invite the fewer people you have to keep safe from coronavirus. Now the top 22 they're all going to stay together in ESPN's Wide World of Sports Complex at Walt Disney World in Orlando. They won't get to play all the regular-season games that were left on their original schedules but they will play eight of them and then we will check the standings if either in the east or the west it's closed between the number eight and number nine teams.
And in this case closed means within four games then those two teams will stage a playing game but the NBA does want to give some advantage to the higher seed. Here's how they're gonna do it if the team in the eight spot wins that playing game that's it bye bye number nine team go home if the number nine seed wins so the higher seed gets a second shot at things the two teams come back the next night to play each other all over again and only then is it winner-take-all with the winner getting the conference's final playoff spot then we start the real playoffs all like normal divided into Eastern West seven games series each round and hopefully a champion at the end we're all crossing our fingers for that champion.
source: Rachel Nichols of ESPN's The Jump