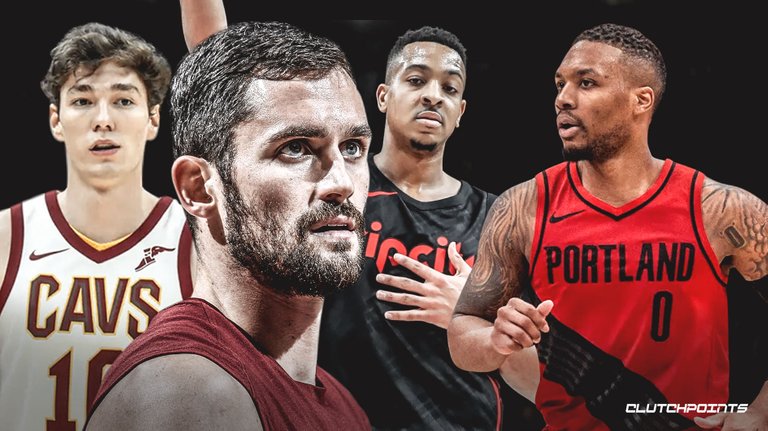 What is going here on basketball nation let us discuss one of the possible trade this season and one of the teams that need that third wheeler type of all-star in their team is none other than the Portland Trail Blazers. They are in a desperate need of a front court all-star specifically at power forward position.
Pau Gasol is pretty damn old at age 39 so hes been dealing with injuries and can't even play quality minutes anymore, Tolliver and Labissiere aren't good enough rotation players especially at the starting position even not good off the bench players to compete at the loaded western conference and not to mention there are jaugernaut superstars at forward position in the playoffs.
Portland is still one of the top 10 shooting team beyond the arc but if they want to compete for the chip they need someone to spread the floor so that driving lane is much wider for CJ and Dame. And that person could be Kevin Love, as we all know the Cavs are in rebuild mode so having Love still in their roster is somewhat a hindrance in tanking mode.
I don't know what picks can the Blazers offer for the Cavs in exchange for Love but if Portland is serious on capitalizing the prime years of their back court duo in McCollum and Lillard then pushing a trade for Love is the best opportunity they can grab. They can form a big three there and possibly an all-star team.