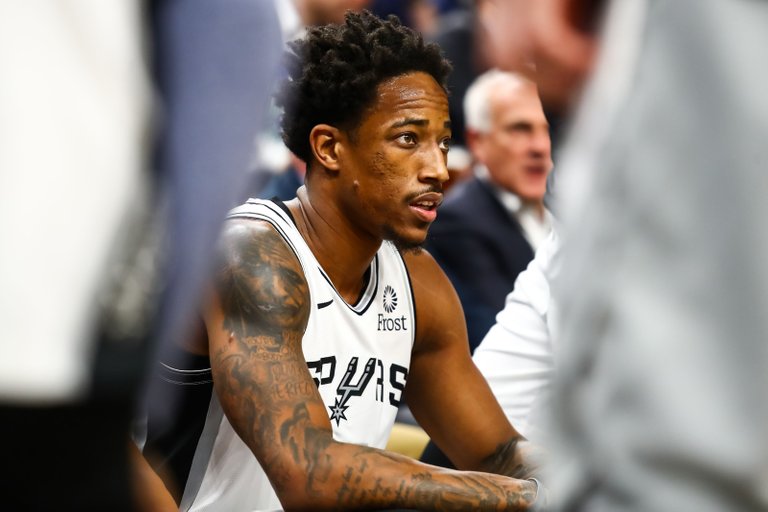 Demar Derozan of the San Antonio Spurs Spurs people arguing you know maybe need a clean sweep we got to clean house and to get rid of Aldridge and DeMar DeRozan and try and start fresh underneath Gregg Popovich and of course DeRozan being a free agent in 2020 makes a lot of sense get some draft picks from it could all work out.


And it seemed that we keep hearing the team that I'm actually to go ahead and pair them to right now is the Orlando Magic the magic have been great on defense this year but they could really use some help on scoring department and of course demar derozan can do that.


It also has been rumored to be at least a target for the Orlando Magic who could compete right now in what is a a top-heavy Eastern Conference but the bottom is not exactly that great.


The Orlando Magic could easily make the playoffs with where they're at right now here's a potential projected trade that could make sense from a team standpoint how about Mo Bamba, a first round a lot of affected pick and a 2020 second-round draft pick throw another player in there to match the salary cap.


The Magic has enough to go ahead and swap with San Antonio, that would be a good haul for the Spurs who would have a 2020 first round pick and also known for developing late rounders might as well high draftees like how they made Tim Duncan the best powerforward ever.