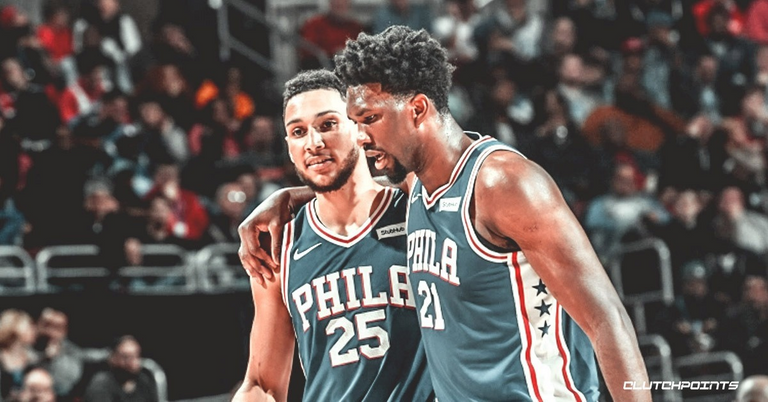 What is up here in the NBA we are more than half of the season so far so we should end the talk about switching players but this is a topic all season long. So this all about trades in the 2020 offseason could the Sixers want to trade Joel Embiid instead of Ben Simmons?
Well listen here's the deal Embiid and Simmons have struggled playing together for what feels like their entire career they do not work well together because they're both inside the paint players because Ben Simmons can't shoot worth a damn.
76ers should try and move one of them they thought about moving one at the trade deadline did not everyone thinks it'd be Ben Simmons but there are reports saying that NBA's execs won't think that'll be Embiid instead of Ben Simmons so an NBA insider in ESPN quote if they try to move Tobias Harris or Al Horford I don't think they'd get value in return they be they be asked they asked to be incentivized whereas if they move Ben or Joel they'll get a lot more.
I know both of them are transcendent players and generational talent but I think its easier to build in today's NBA around a wing player like Ben Simmons, the Philly should mirror what the Bucks did to Giannis where they surround him with shooters.