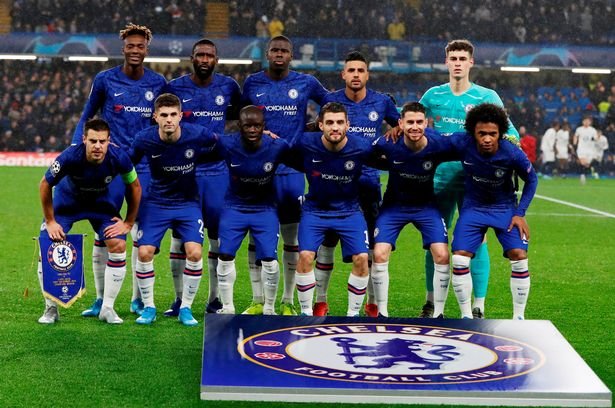 Source
Last season, Chelsea's performance left a bittersweet experience in the hearts of Chelsea fans:
Let's start with the sweet experience: Considering that the squad we had was a largely deplicted one full of inexperienced youngsters as we had a transfer ban that made us unable to sign in new players during the summer of last year, and the loss of our talismanic player(Eden Hazard) who left for Real Madrid, most people had the thought there was no way we would get near the top six, let alone, get a Champions League spot. But to the surprise of everyone, we did. That was an experience that should be kept, all kudos to everyone on the team including the team officials.
To the bad experiences: The first were the opportunities of winning 2 trophies last season that we lost(The UEFA Super Cup to Liverpool at the beginning of the season, and The English FA Cup to Arsenal at the end of the season). I believe every Chelsea fan must have really felt the pain.
And the second were the ridiculous ways we chipped in goals all thanks to our jittery backline and Kepa's woeful displays(so sorry if I disrespected the lad, he was actually going through a lot at that time). The goals we conceded were so ridiculous that they almost rendered the good works done by our attackers to nought(we had the fewest goal difference amongst the teams occupying top 6). It continued into this season as we chipped in 6 goals in our first 3 games in the EPL. This period was a really devastating one for me, but I kept the hope.
When Chelsea began acquiring new amazing players(credits to Marina Granovskaia and Chelsea's scouting team) in a bid to strengthen the squad, a feeling of dissatisfaction was still very much on the face of every fan even with the capture of Timo Werner and the long soughted after Kai Havertz, and this was because we knew these signings won't solve the issue of we chipping in goals. Everyone wanted the signing of good defenders and a goal keeper. You could categorically see/feel how happy majority of we Chelsea fans were when we signed Ben Chiwell, it even got better when Thiago Silva joined, and got to the peak when we signed former Rennes shot stopper, Eduardo Mendy. And this brings me fully into my article, "My Favourite ChekseaFC Signing So Far This Season".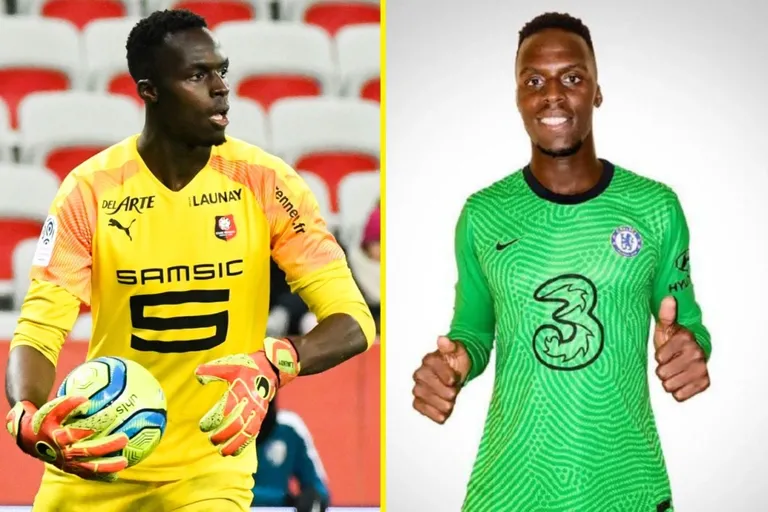 Source
I believe we now have a foundation for the reason that led to Mendy being my favorite signing, although it was a close call between him and Hakim Ziyech. Yes, Kepa's woeful displays last season which continued into this season. The poor lad, who was going through a hard time, was always getting things wrong. He was always committing blunders, and had little to no confidence in himself. It was just so horrible that it's almost like any "shot on target" against us would definitely end up at the back of our net, and this had a rople effect on the defenders as they began to lose confidence as well.
As a football enthusiast, I was aware of Mendy's performance at Rennes(his shot stopping skills and how he helped them get a spot in the Champions League) even before he was linked to Chelsea, so you should know how happy I was when I got the rumor on the 7th of September that we have been linked to the 28years old Senegalese shit stopper. The following day, Chelsea made their first bid for him at £14 million which was rejected, then an improved bid of £18 million followed some days later, but it was also rejected, before a last bid costing £22 million(which could get to £27 million due to add-ons) was accepted some additional days later(24th of September 2020). This was a great move for someone who just got to a Rennes side a year ago from Stade reims. Rennes did everything they could to hold their talismanic shot sgopper, but Chelsea were so not ready to give up. Mendy, himself, showed real character during this period as he never forced things, nor misbehaved even when he so much desired to move to Chelsea, and we all saw how well he was received when we went for our return leg against them in the Champions League.
Mendy's shot stopping skills and confidence(not forgetting the impact of Silva) have really had a great impact on Chelsea's backline. This man has already matched the feat of our legendary goal keeper, Petr Cech, when he(Cech) newly joined Chelsea(7 cleansheets in 9 games). Funny as it might seem, Cech was also signed from Rennes, and he played an important role in helping us acquire Mendy. It's no coincidence that Chelsea have been in huge form, having a record of 17 matches unbeaten(before their loss to Everton) as all departments in the squad were doing great with none pulling them back as was the case with last season.
It is pretty obvious with all we have seen Mendy do, alongside other team mates, that this Chelsea team is a team to be scared of, and with his age( a fair age for a goal keeper), alongside his fellow team mates, we might have just createe another generation of the legendary Chelsea team that dominated England from year 2004 to 2012.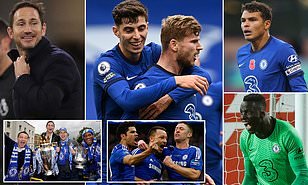 Source
Let's just hope it only gets better, and Lampard is able to manage this team excellently, then we might just have another team that could have, at least, 5 years of dominance, and if well sustained, bringing in new signings as at when due, at least, 10yewrs of dominance.
Please, here are our other signings: Hakim Ziyech, Timo Werner, Kai Havertz, Ben Chiwell, Thiago Silva, and Malang Sarr(loan to Porto). and they've all been good inclusions into the squad.
This brings me to end of my article. Feel free to drop your comments and opinions.
Thanks