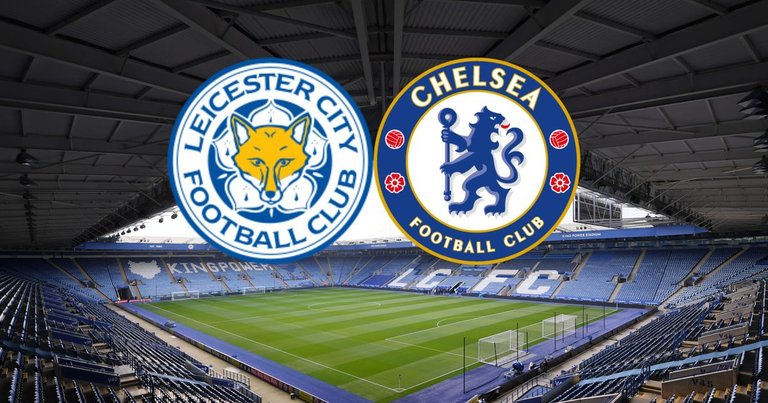 Source
The last games in relation to the first half of the EPL 2020/2021 season kick off today, although, the likes of Arsenal, Wolverhampton Wanderers, Brighton and Hove Albion, Crystal Palace, and Sheffield United have player theirs, whilst Aston Villa with 3 games and Everton, Burnley, Fulham, and Manchester City all with 1 game are the only teams with outstanding games thanks to the outbreak of Coronavirus in some of these teams camp, Villa in Particular.
We have just a game today between the Foxes and the Blues with the match set to take place at the King Power stadium. Definitely, today's game is going to be a fierce one considering Leicester's stealth performance, ensuring they now sit 2 points below League leaders, Manchester United, not also forgetting Chelsea who got their first win in the EPL after some dismal run of 3 games without a win. Both teams will certainly be coming into this game with some level of optimism, but I beleive this game is most likely going to end in a draw, or a win in favour of Liecsster City if a win becomes the outcome of it.
Yes, I have my stats to back these outcomes, and I will be going first with the ones favoring the draw as usual.
Head To Head:
Although Lampard's boys have been able to to make the King Power stadium some sort of an away fortress for themselves, winning an impressive 2 out of their 4 visits here, a whooping number of 4 draws in 7 games shows how tight this encounter could be with 2 of these draws being at this same venue, yes, those are the remaining 2 of the 4 games of which Chelsea won 2.

Both Teams Performance Against Top Teams This Season:
Leicester City have had some good run of games against top teams with wins against the likes of Manchester City, Arsenal, Southamoton, and Tottenham, whilst also playing an entertaining draw against Manchester United, Chelsea in contrast have been woeful against these same sides, managing to secure only a draw against United, Spurs, and Saints whilst losing to the remaining 2.
Yes, you might want to say the likes of City and Arsenal were not in good forms when they played against Leicester, well, we can't say Chelsea are in their best of form now either, and even they(Chelsea), were not able to defeat Arsenal during the period the latter were having some poor run of games.

Current Performance:
Although the Blues were able to get back to winning ways with a not to convincing win over Fulham, Leicester's beautiful run of 5 unbeaten games, of which 3 are wins, is definitely something Lampard's boys will be worried about.
Something else that could be considered is the drive for a win in this game by both sides. Leicester City will definitely want to get a win, knowing fully well that a win for them, and a lose for Manchester United and Manchester City will put them at the top of the table for the time being till City play their outstanding game, whilst Chelsea know a win is the only thing that guarantees them a good stance to fight for top 4 atleast with 4 points separating them from 4th placed Liverpool, not forgetting that a win over Leicester City reduces the point gap between them and the Foxes to just 3. Definitely, both teams will come all out for 3 points which could in turn, end up in a draw.
Some positives for Chelsea that could see them fancy getting a win at the King Power stadium are both their good record here with their last visit here being a win, and also the huge squad depth they have at their disposal that if well utilized, could cause headaches to even the best teams in Europe.
Definitely, we should get an entertaining game considering the fact that both teams are attack minded. It will be the game of the most clinical side, I must say.
Feel free to drop your opinions and comments, they will be greatly appreciated.
Much Love from your Football Analyst and Writer, IbkDaGreat.