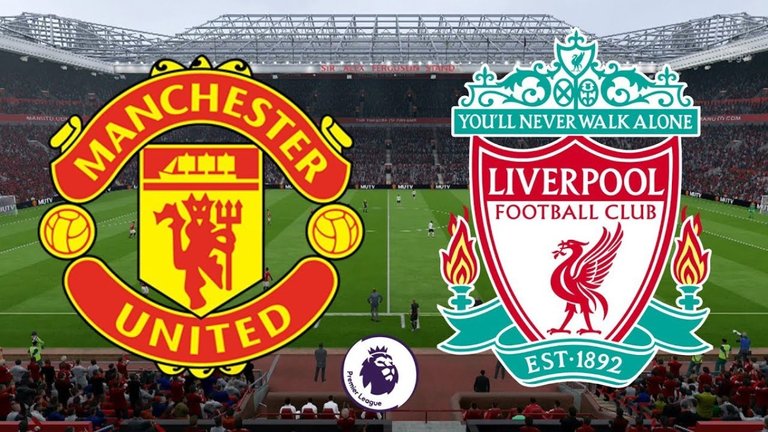 Source
Just a week after their first encounter this season, Manchester United and Liverpool will be facing each other again today, but this time, it is in the FA Cup. What actually makes this game very interesting is the fact that a winner must emerge, which means we are not expecting a draw as an outcome. Hell in a cell you want to say.
This should definitely be a cracker if Jurgen Kloop decides to field his strongest team as it is most certain that Ole will be doing exactly this, being his routine when he plays against big teams in Cup competitions. And if the above happens, choosing a side to win this game will be nothing less than a daunting task for me because both teams have stats that back them up to win this game.
MANCHESTER UNITED:
Starting with the home team, their amazing run of games is something they should definitely be commended for. It most likely that loads of teams will definitely want to avoid them considering their recent run of games, exceot Manchester City of course, and I bet this performance will give huge boost to the red devils as well going into this game.
Not to forget, although many saw Liverpool to be the better team when both teams met last week, I think Manchester United would have been deserving of a win in that game considering the way they played during the ending moments, creating chances upon chances whilst keeping Liverpool's attack ineffective at the other end of the pitch.
This leads me to another point which has to do with Manchestee Ubited's disciplined backline and Liverpool's poor attacking performance. To be honest, it is pretty obvious that the red devils have done a great deal of job in ensuring they barely concede goals in their recent run of games which is pretty amazing. Liverpool, in contrast, have been extremely poor going forward and I must say this is definitely the major reason why they have slipped down the EPL table. Yes, this is the FA Cup, and it is an entirely different competition from the EPL, however, if Kloop will be fielding is strongest team, the ones who have been struggling to get goals, then there is a high probability that the red devils could claim victory thjs time.

LIVERPOOL:
Moving in support of the reds now, I think they will definitely be fancing the chance of getting a win against United at the Theatre of Dreams considering the simple fact that the red devils have not been fantastic playing here. It is suorisng right, considering a team, United, who are undefeated in a whooping more than 365 days away from home in the EPL , and have yet suffered home losses to little teams such as Crystal Palace and Brighton and Hove Albion, not to forget against big teams such as Tottenham Hotspur, Arsenal, and Manchester City. I bet Liverpool will definitely fancy taking this opportunity as well.
Secondly, we all know how devastated Liverpool are currently after they saw their match towards breaking Chelsea's unbeaten home record of 86 games brought to an abrupt end by Burnley on Thursday, I bet all they will need now is to get back to winning ways whilst they seek a team to pour out all their pain and fury on, and which team do you think would be their greatest delight to see this happen to if not their arch rivals, Manchester United.
My only hope is that Jurgen Kloop field his best teem, if not, we might not only get a dour game, but also a one sided game with United moving into the next round of the FA Cup.
Feel free to drop your opinions and comments, they will be greatly appreciated.
Much Love from your Football Analyst and Writer, IbkDaGreat.