There was a bang! / Da hat´s gescheppert!

There was a bang!
Hello everyone.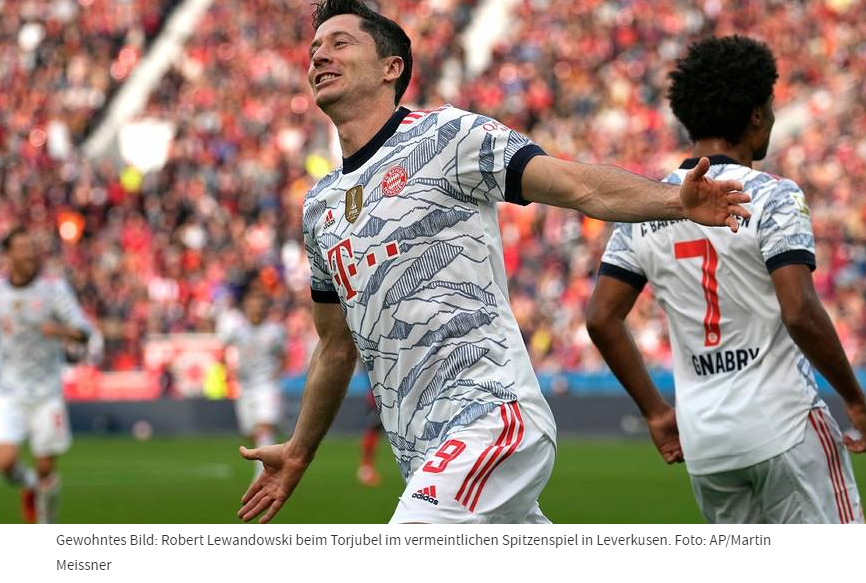 Bayer Leverkusen has this time got really what on the cap.
A ehe embarrassing game have delivered the Leverkusener there yesterday against the Munich.
7 minutes for 4 goals!
That doesn't happen often even to Bayern, does it?
While the Leverkusen fans are completely depressed, the Munich fans are of course celebrating and showing their enthusiasm.
As second in the table, it was of course an absolute disaster what Leverkusen has delivered there.
There are not often such games that are torn to pieces.
I remind there times of Germany - Brazil.
But grass will grow over this result and then it's called again:
New game, new luck!
Don't let it spoil your week and stay healthy.
the Filosof
DEUTSCH
Da hat´s gescheppert!
Hallo Allerseits.
Bayer Leverkusen hat diesmal ja richtig was auf die Mütze bekommen.
Ein ehe peinliches Spiel haben die Leverkusener da gestern gegen die Münchener abgeliefert.
7 Minuten für 4 Tore!
Das gelingt selbst den Bayern nicht oft, oder?
Während die Leverkusener völlig depriemiert sind, feiern natürlich die Münchener Fans und zeigen ihre Begeisterung.
Als Tabellenzweiter war es natürlich eine absolute Katastrophe, was Leverkusen da abgeliefert hat.
Es gibt nicht oft solche Spiele die dermassen verrissen werden.
Ich erinnere da mal an Deutschland - Brasilien.
Aber auch über dieses Ergebnis wird Gras wachsen und dann heisst es wieder:
Neues Spiel, neues Glück!
Lasst Euch nicht die Woche verderben und bleibt gesund.
der Filosof
---
---