It is obvious that with the result of the draw for the round of 16 of the Uefa champion League that was done yesterday, I have little faith that the English team's chances of walking into the next round of competition boldly and confidently are slim.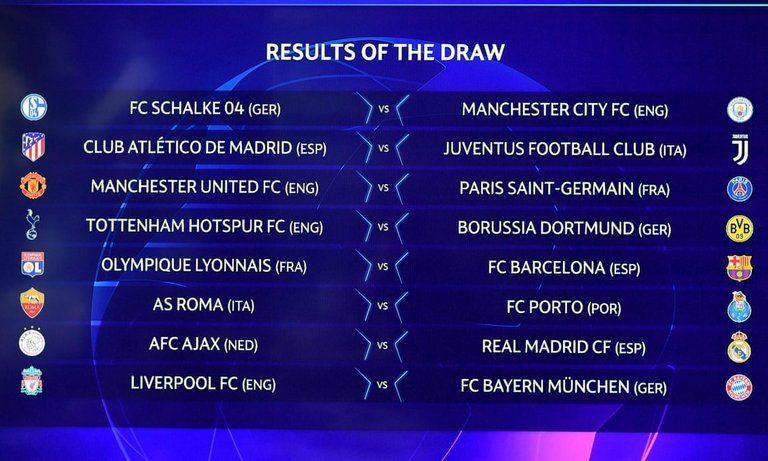 Image Source
Of course, we've all seen how the last round of matches which ended on Tuesday was and we can draw our conclusion from those matches on which teams will be in the next round. In the last round of the match like every match is meant to be, we witnessed so many moments which of course are part of life.
We know that not everybody who runs a race is always able to make it to the top. Many fall along the way, many have an injury and so many obstacles they always face which is only those who keep on striving always make it to the end of the race.
In the match which just ended, we experienced a happy moment, sad moments, surprising and disappointing moments with the team. It was indeed a great round of success in all.
Well, I am just saying that the chances for the English teams to qualify for the next round are slim, but I don't want to be taken by surprise like I was during the match between Messi and Ronaldo team but how then can we say that with the way things are right now, that there is a chance for Chelsea to be qualified from the round against Atletico Madrid.
Also true that Manchester United have dropped to Europa League, well I don't, let's just watch and see what happens next.
As for me, I am patiently waiting to know the names of teams that will be qualified from the round into the next round. Fingers are crossed.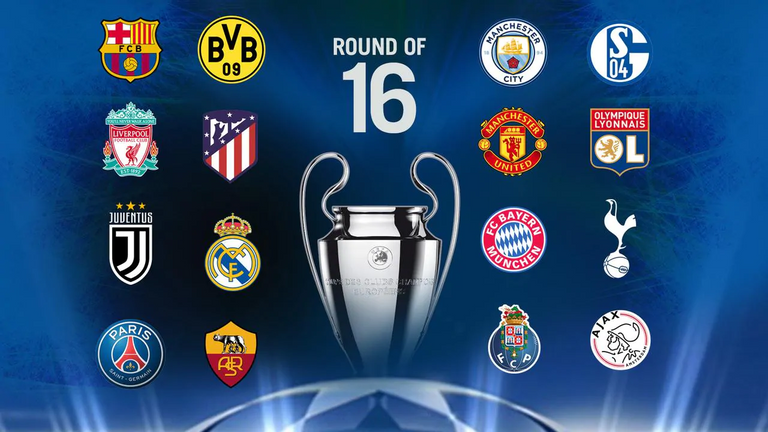 Image Source
What is your take about the teams who would be walking into the next round? Share here.