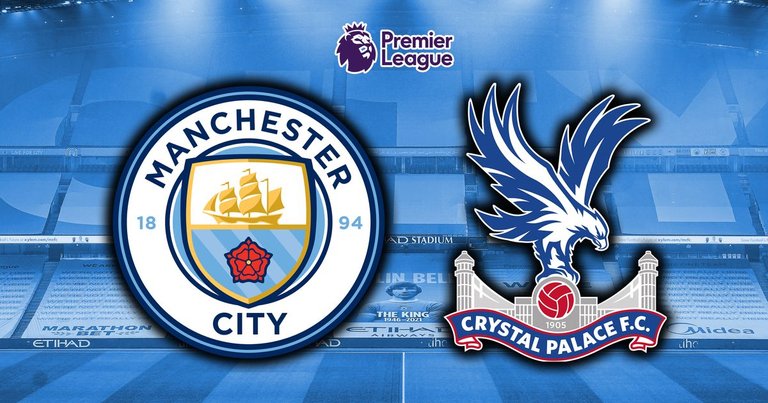 Image Source
Manchester City won't relent effort after the match against Manchester United. A few days ago, they were at the 6th position in the Premier League table but after their match against Crystal Palace, yesterday which ended up with 4 on their side against 0 on the Crystal Palace, they are currently in the 2nd position of the table league just a few step away from Manchester United.
Although it wasn't an easy game but John Stones scored two gaols Gundgoan and Sterling scored a goal each really made yesterday's match a great one for them at the City of Manchester Stadium.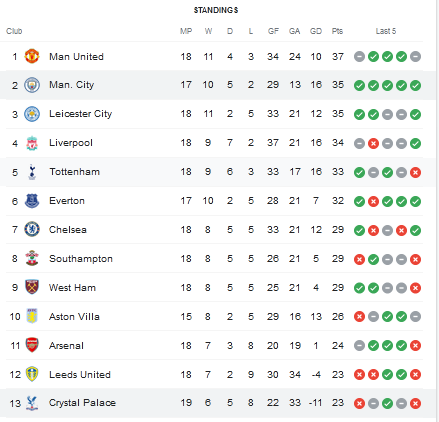 Image Source
Although Crystal Palace had a plan to defend, they couldn't do anything, and I guess it was unexpected for them to see Manchester City taking the lead.
It is obvious that Manchester City has ended the five-match of Crystal Palace's unbeaten run yesterday and, there is increased to 15 unbeaten runs in the game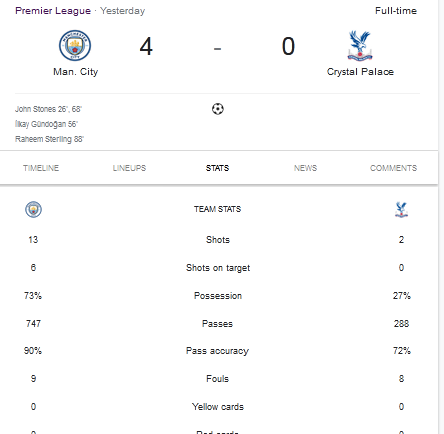 Image Source
In the opening, I thought it was going to be a draw for Manchester City and the palace Crystal has the Crystal Palace were doing well in defending the attack from the Man City.
John Stones did awesomely well as he scored two goals in the match which has helped Man City to move ahead and this got him the name Man of the match.