Hello guys, happy weekend to you all. I hope you enjoyed your day because I did. My day was fulfilled.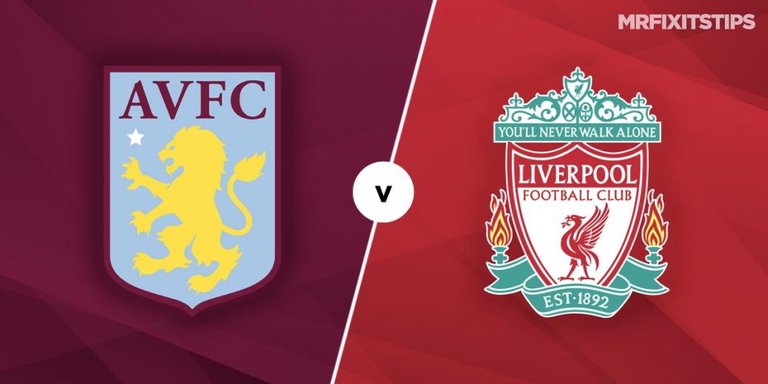 Image Source
For those of us who are Liverpool fans, I guess we should be happy after the match between Liverpool and Aston Villa on Friday night. It is indeed a thing of joy to see Liverpool getting back on their feet after a long while of been defeated.
I guess many Liverpool fans were dreading the match between Liverpool and Aston Villa while most lost confidence before the FA cup match. They dreaded to be flogged by Aston Villa a second time after been flogged by them earlier this season.
It is a match many Liverpool members will never forget in a hurry because it was a big embarrassment for a club like Liverpool to lose seven goals to a side like Aston Villa but then like I have always side, this football, so anything can happen anytime even at the end minute. Footballs are indeed unpredictable.
I guess yesterday was Liverpool's time to leave the pitch with smiles on their faces as the Aston villa team couldn't score a second goal after the first one in the first half which got them wiped out of the FA Cup competition.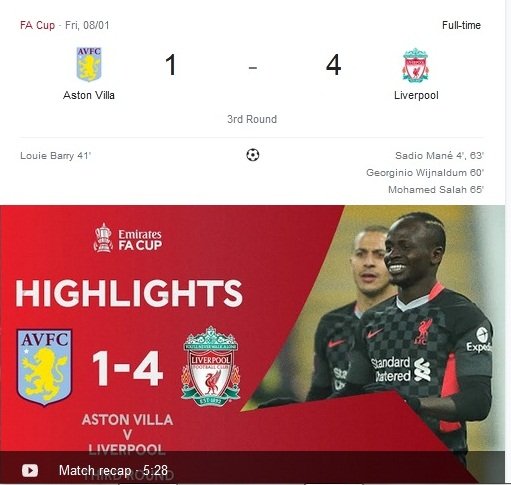 Image Source
I could see he smile on Liverpool's fan because of their team's victory. It is obvious that Aston Villa has given Liverpool a lot of problem and humiliation in the EPL and now, is the Liverpool turn to get back at them for all the suffering and headache they made go throughout that period.
Even though the Liverpool team was not confident in themselves but Sadio Mane did great work yesterday and was able to save them from this season's embarrassment.
So this season, all we are expecting from Liverpool is to come back and rise again because lately, there performances is actually nothing to write home about or give their fans hope anymore.